Happy birthday to all you Leos and Virgos! Natal-y!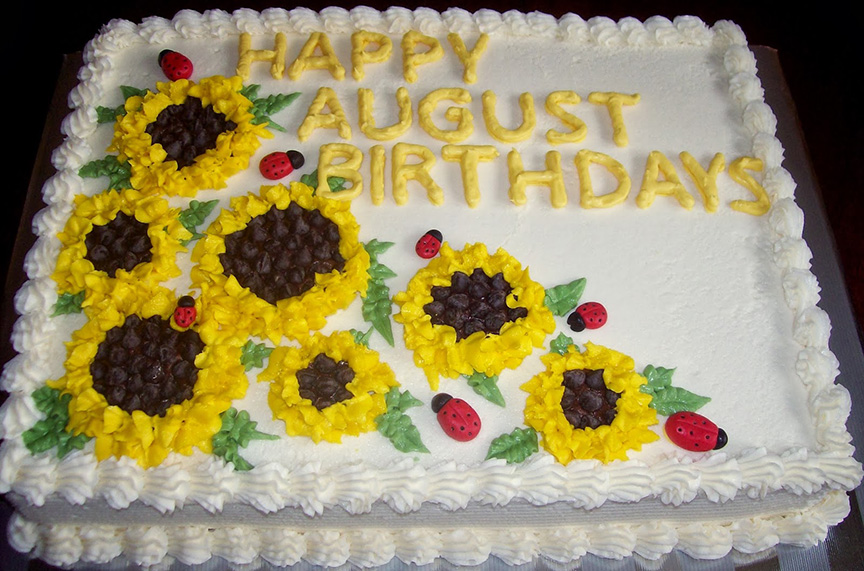 August's birthstones are the peridot and sardonyx.
Its birth flower is the gladiolus or poppy, meaning beauty, strength of character, love, marriage and family.
The zodiac signs for the month of August are Leo (until August 22) and Virgo (from August 23 onwards).
http://en.wikipedia.org/wiki/Zodiac
http://en.wikipedia.org/wiki/Peridot