Today's the day!! Seasons 3, 4, & 5 of Pee-wee's Playhouse are available on DVD today! The entire series has been completely remastered in HD!
I spent over a year supervising the meticulous restoration of my show and it looks spectacular, if I do say so myself! The show was shot on film but then immediately transferred to tape. The editing and all the effects were all done on the video tape version and the program was never, ever, seen on film by anyone. Until now! The colors and detail are truly amazing. Honest! Plus there is an amazing amount of bonus material including interviews with the cast and crew and behind-the-scenes footage.
LOOK: http://amzn.to/1BXrbQn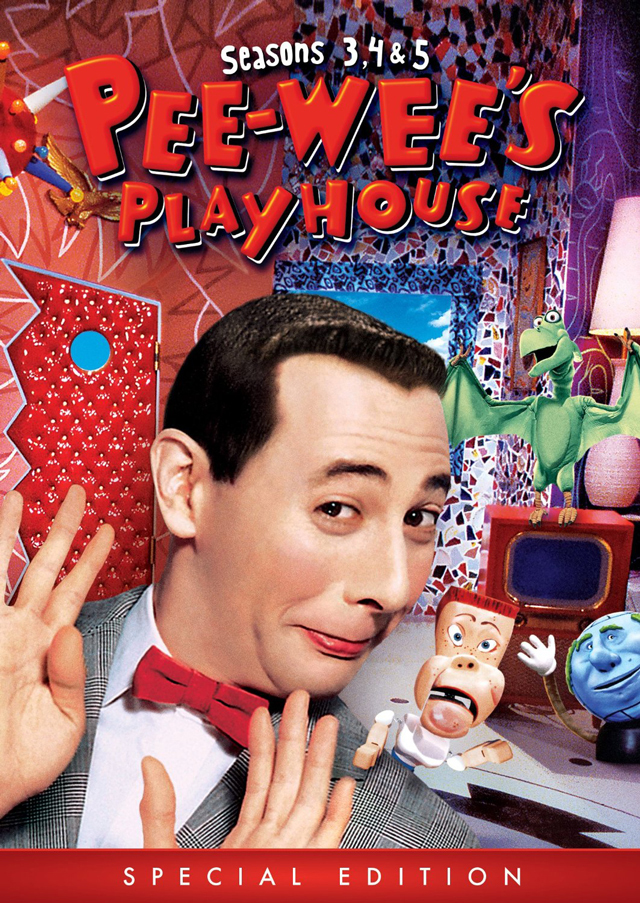 TV Guide named Pee-wee's Playhouse #10 of the Top 25 Cult Television Shows Ever!

The final 23 incredible episodes of this ground-breaking series — including Pee-wee's Playhouse Christmas Special — have been METICULOUSLY RE-MASTERED from the original film elements and now YOU can see them for the very first time looking better than ever before!

Scream along to the SECRET WORD with Pee-wee Herman and his pals — Jambi the Genie, Miss Yvonne, Cowboy Curtis, Reba the mail lady, Captain Carl, Magic Screen, Conky, Globey, Chairry, Pterri, Randy and many more!

Aaaaarrrrrrrrr!!! I know you are, but what am I!?! Mecka-lecka hi… Mecka-hiney ho!
ALSO, the set has Bonus Features which include Brand-New interviews with members of the cast and crew!
Don't forget that you can still get seasons 1 & 2 on DVD too: http://amzn.to/182sG3q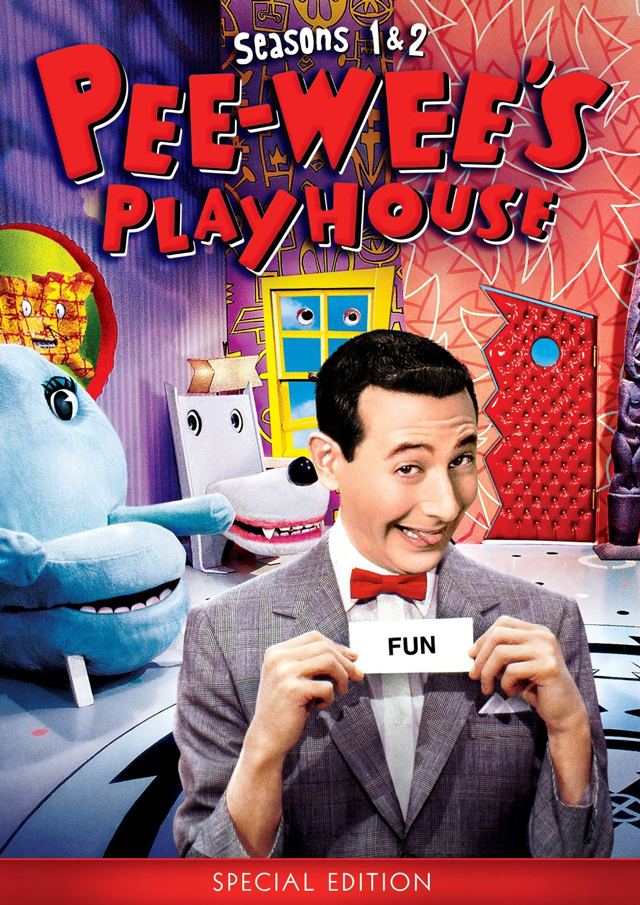 AND, of course, there is the complete series in gorgeous HD on Blu-ray: http://amzn.to/1KIMeLX
Here's a behind-the-scenes look at the remastering process at Shout! Factory:
ORDER Seasons 1, & 2 of Pee-wee's Playhouse on DVD HERE: http://amzn.to/182sG3q
ORDER Seasons 3, 4, & 5 of Pee-wee's Playhouse on DVD HERE: http://amzn.to/1BXrbQn
ORDER the COMPLETE SERIES of Pee-wee's Playhouse on Blu-ray HERE: http://amzn.to/1KIMeLX