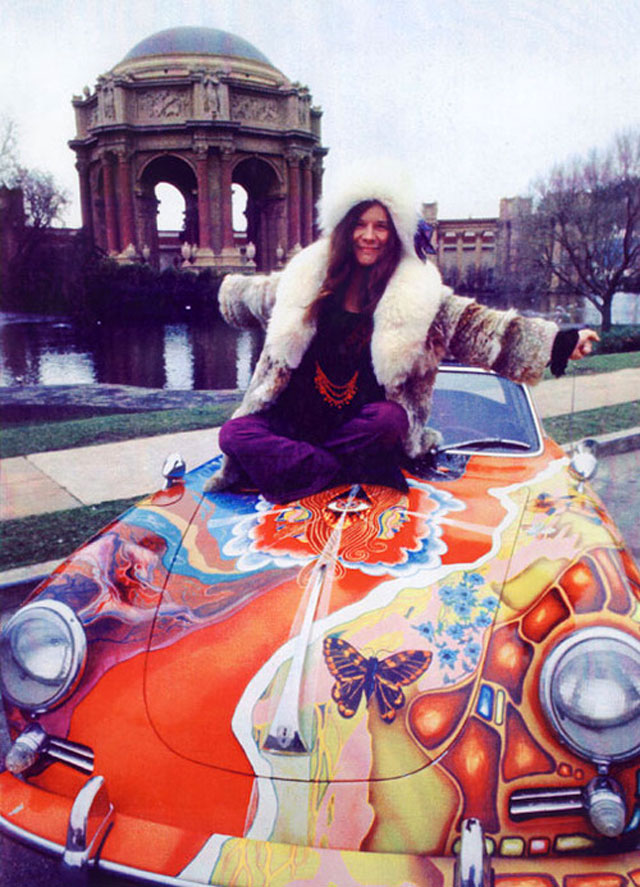 In June of 1966, legendary singer Janis Joplin left Texas for San Francisco and joined the psychedelic band 'Big Brother and the Holding Company' as their lead singer. By August of that year, she and the band were playing the Fillmore with the Grateful Dead!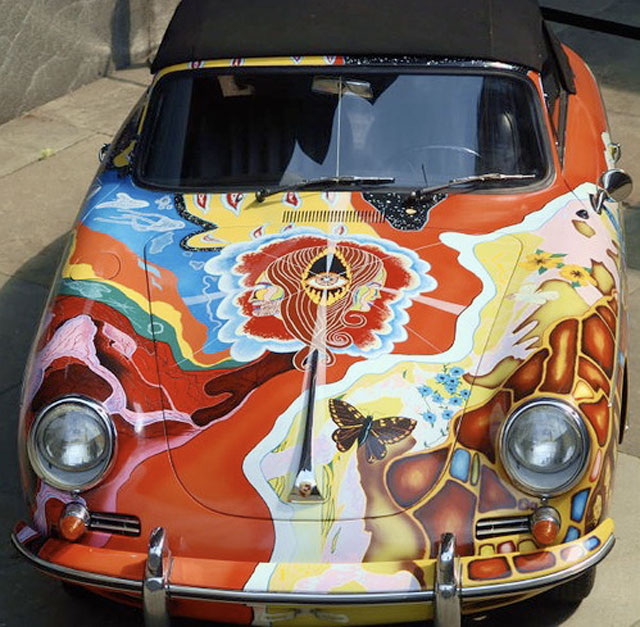 In September of 1968, Janis plunked down $3500 for this sweet ride: a secondhand 1965 Porsche 356c Cabriolet. It was originally painted all white, but that wouldn't do. She got Dave Richards, a roadie for the band, to paint it while she she was touring. A month later, he presented the wildly-decorated convertible art car to her, dubbing it "the history of the universe."
Isn't it GORGEOUS?!!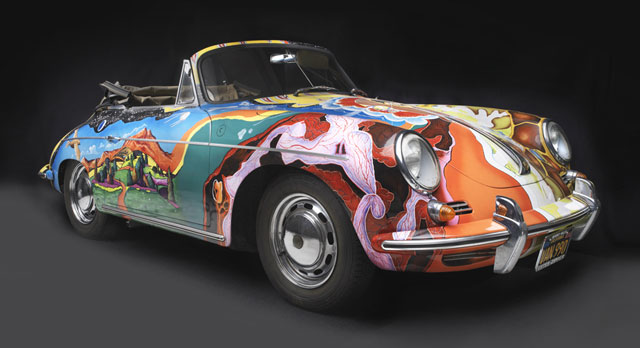 Sadly, in October of 1970 she was "found dead of a drug overdose at the Landmark Hotel in Los Angeles at the age of 27 by her road manager John Cooke."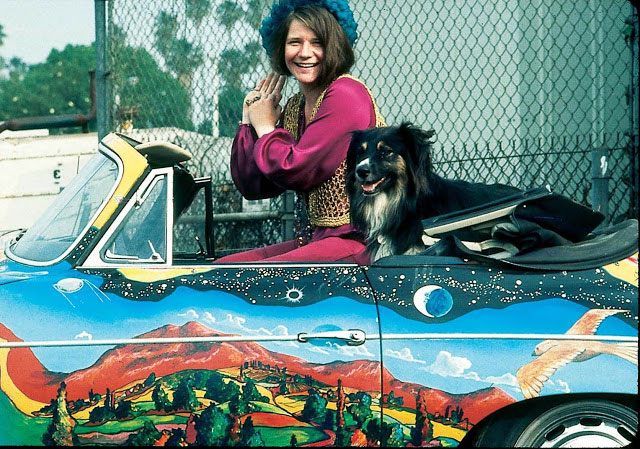 "She'd go against traffic on blind curves, with the top down. She'd be laughing 'Nothing can knock me down!'" – Paul Rothschild, producer of the Pearl album, on Joplin.
This week in 1971, the singer had a #1 song on the Top 40 charts, "Me and Bobby McGee."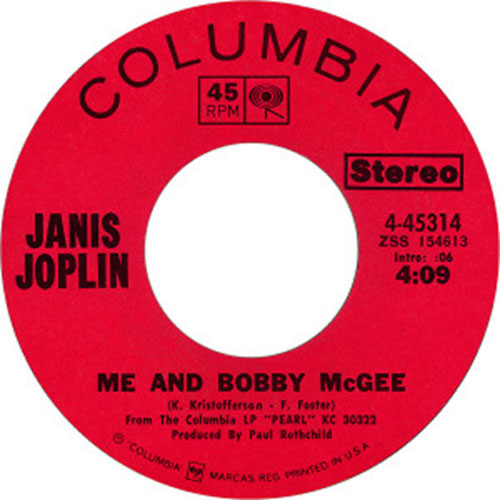 If you want to visit her art car, head over to the Rock and Roll Hall of Fame and Museum in Cleveland, Ohio.
Watch this video to learn more about her beautiful art car! It was created by the museum:
via Voices of East Anglia
lead photo by Jim Marshall