Minneapolis-based designer Rebecca Yaker must REALLY LOVE sock monkeys, because she makes gowns, furniture, sweaters, and lots more to look like them!!
This is the Sock Monkey prom dress she designed: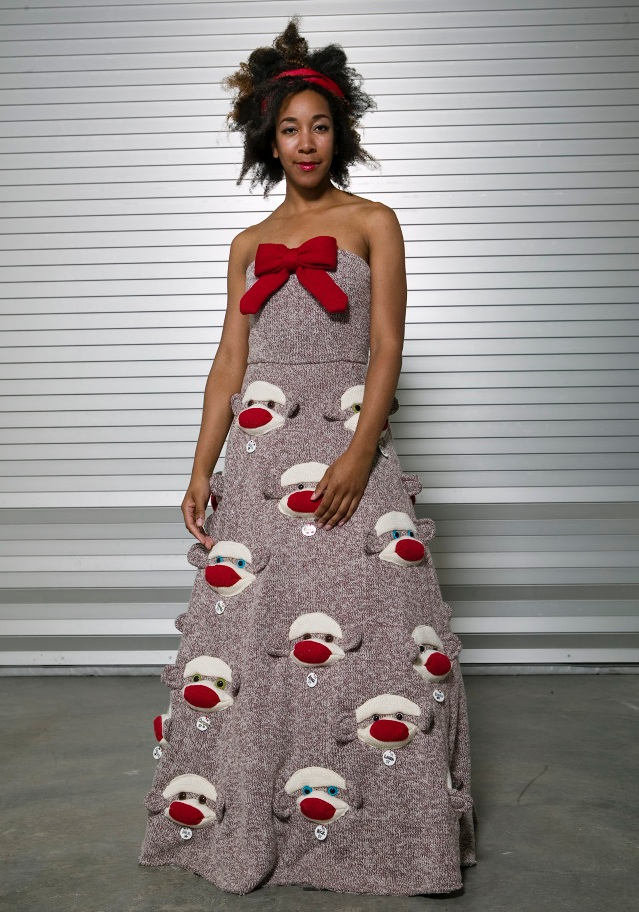 AND LOOK at this sock monkey CHAIR!! It's even got a tail!!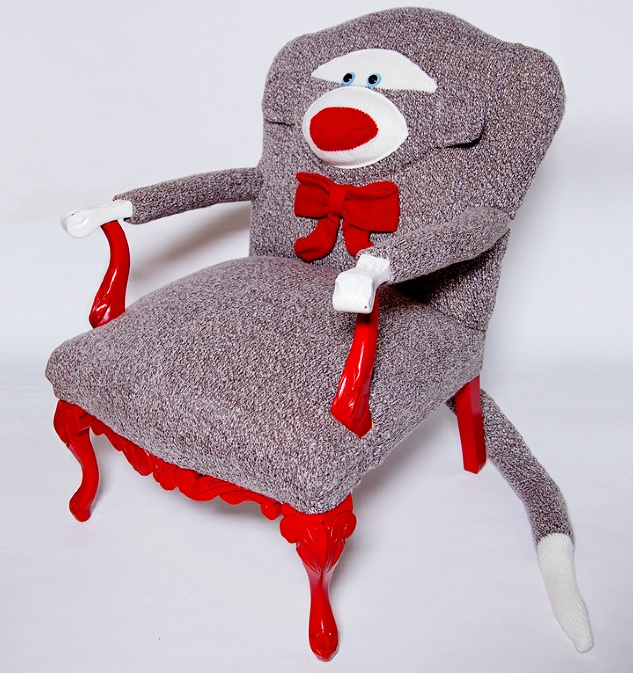 Here's a sock monkey dress that you can carry TWO SOCK MONKEYS on your back!!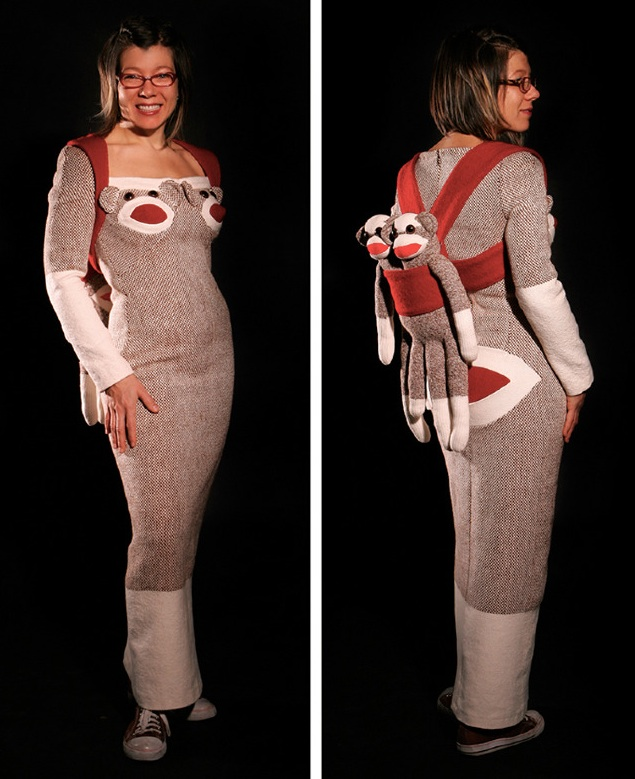 LOOK!! She even made a SOCK MONKEY men's suit with a RED BOW TIE!!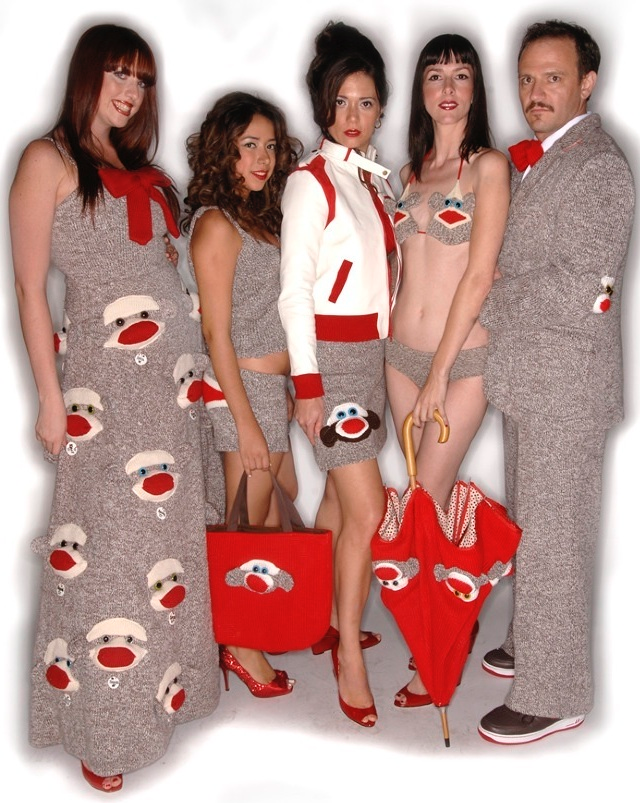 This is a white leather SOCK MONKEY jacket!!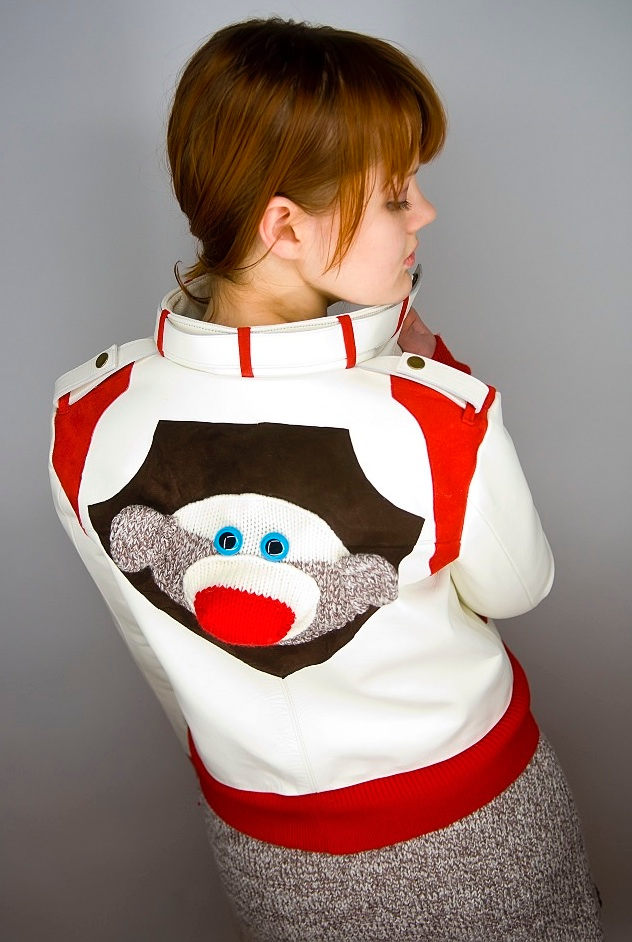 Be the sock monkey!! Own it!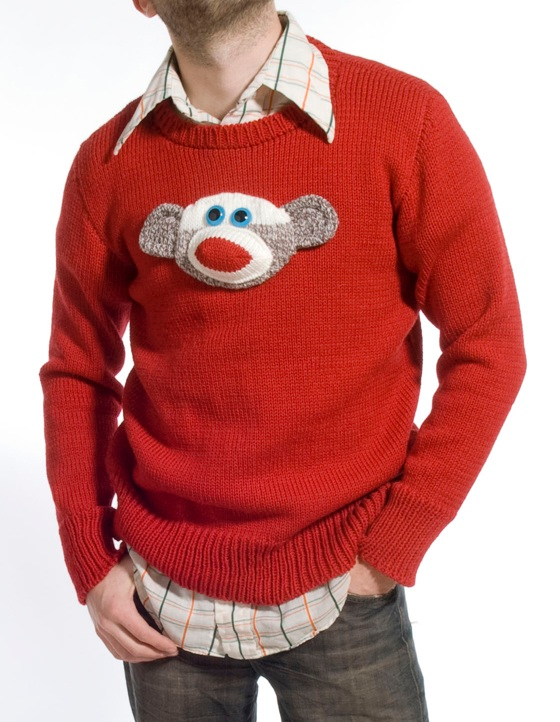 If you LOVE sock monkeys so much, why don't you BUY them????!!!!!