Finally! I can announce the secret I've been carrying around with me for weeks: the coolest actor on the planet, my friend Joe Manganiello, is joining the cast of my new movie, "Pee-wee's Big Holiday." Who does he play? I didn't say…
Joe's already my friend in real life– and he's tremendously talented and a terrific person! I am so glad we are FINALLY going to get to work together! This totally makes up for being cut out of 'Magic Mike' and 'Magic Mike 2'!"
Manganiello remarked, "Paul Reubens is one of the great comic geniuses of our time. Growing up, my Saturday mornings were all about Pee-wee Herman. I saw everything he did. I can't believe that I'm going to get to share scenes with one of the iconic figures of my childhood."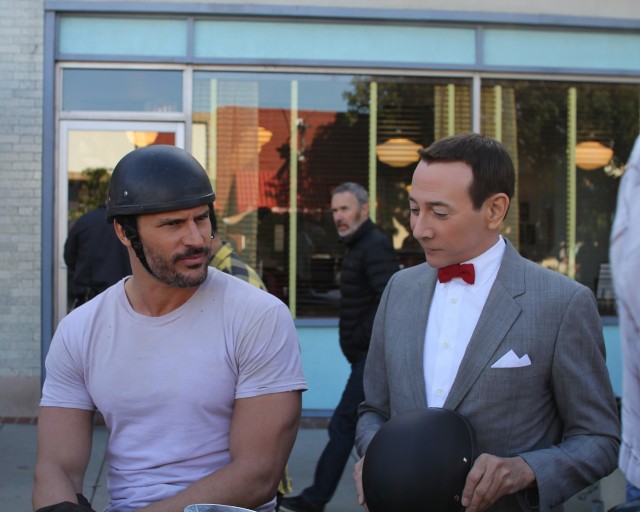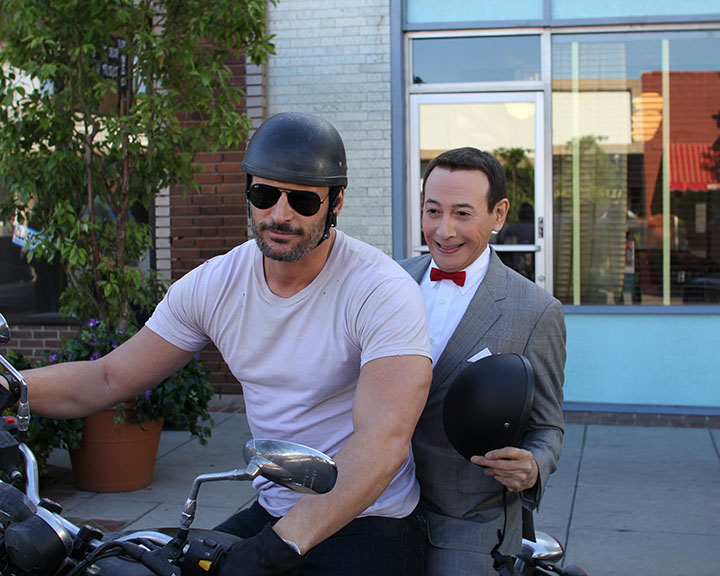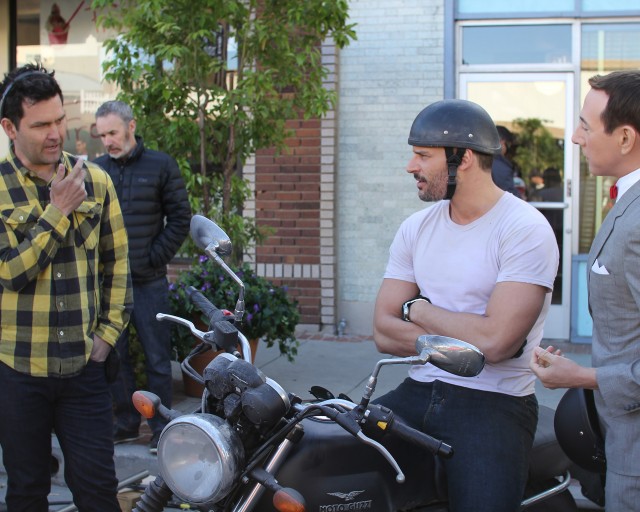 Director John Lee instructs on the set!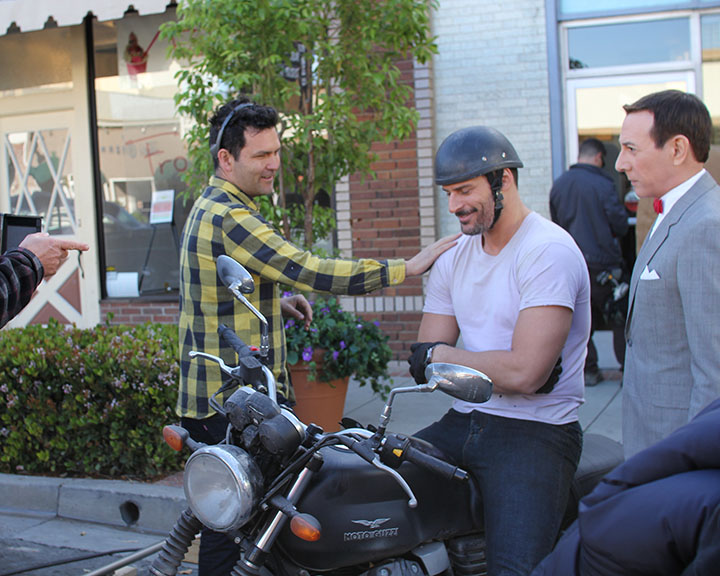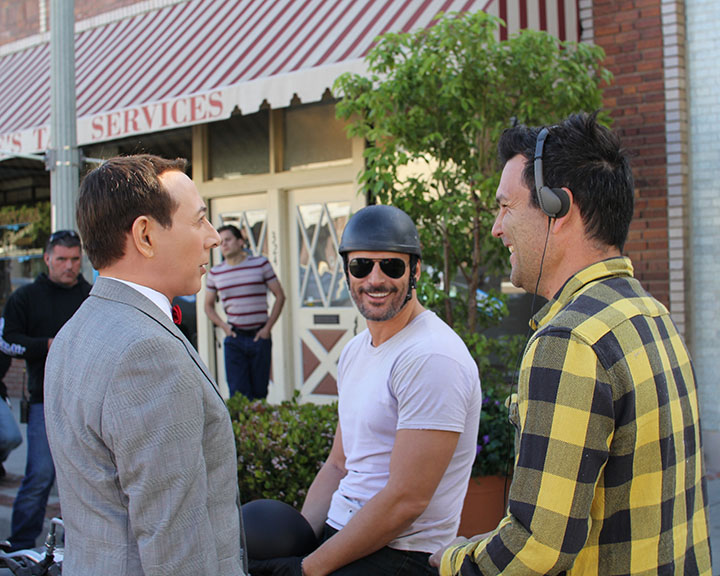 Joe Manganiello Joins The Cast Of Pee-wee's Big Holiday
Beverly Hills, CA, April 9, 2015 – Joe Manganiello (Magic Mike XXL, True Blood) has joined the cast of Pee-wee's Big Holiday.
Starring Paul Reubens as the beloved fun-loving hero of TV, stage and film Pee-wee Herman, Pee-wee's Big Holiday will premiere exclusively in all Netflix territories.  A fateful meeting with a mysterious stranger inspires Pee-wee Herman to take his first ever holiday and the journey of a lifetime in this epic story of friendship and destiny.
Judd Apatow (Anchorman, Bridesmaids) and Reubens, who worked together to bring the project to fruition, will produce the film. Reubens and Paul Rust (Comedy Bang! Bang!, Arrested Development) wrote the film. John Lee (Wonder Showzen, The Heart, She Holler) makes his feature film directorial debut with production now underway.