Record Store Day is Saturday, April 18th in 2015!!!
Be sure to visit your local indie record store!
Here's some info about RECORD STORE DAY:
This is a day for the people who make up the world of the record store—the staff, the customers, and the artists—to come together and celebrate the unique culture of a record store and the special role these independently owned stores play in their communities. Special vinyl and CD releases and various promotional products are made exclusively for the day and hundreds of artists in the United States and in various countries across the globe make special appearances and performances. Festivities include performances, cook-outs, body painting, meet & greets with artists, parades, djs spinning records and on and on. Metallica officially kicked off Record Store Day at Rasputin Music in San Francisco on April 19, 2008 and Record Store Day is now celebrated the third Saturday every April.
Ok, do you know what these are!??? (**answer below!)
Before I tell you what these little things are, let me show you something one of them has been made into: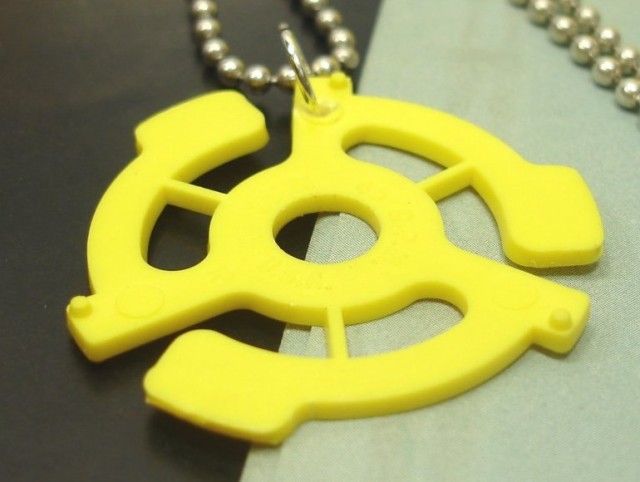 THIS pendant isn't made from an original one, it's custom machined!!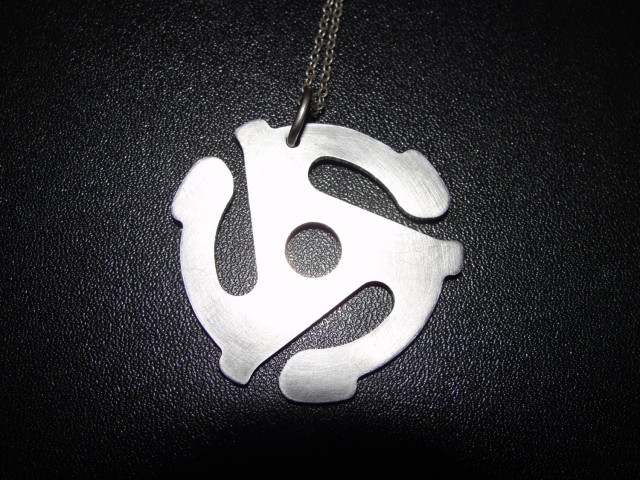 And, it's on PATCHES…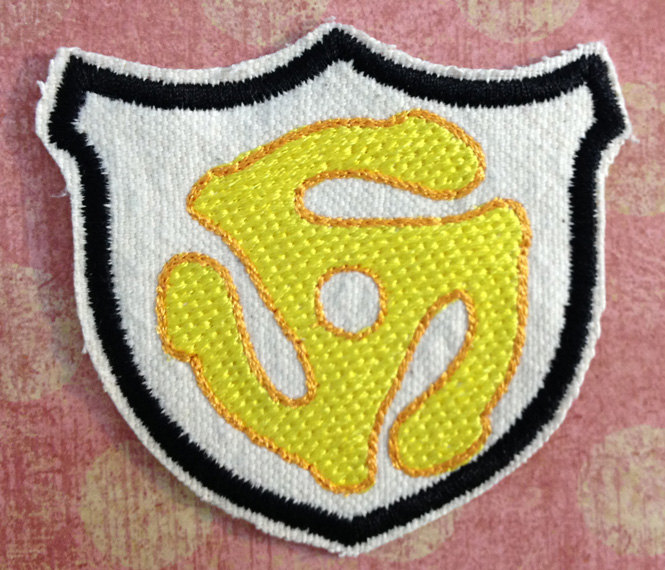 AND…Tee-shirts…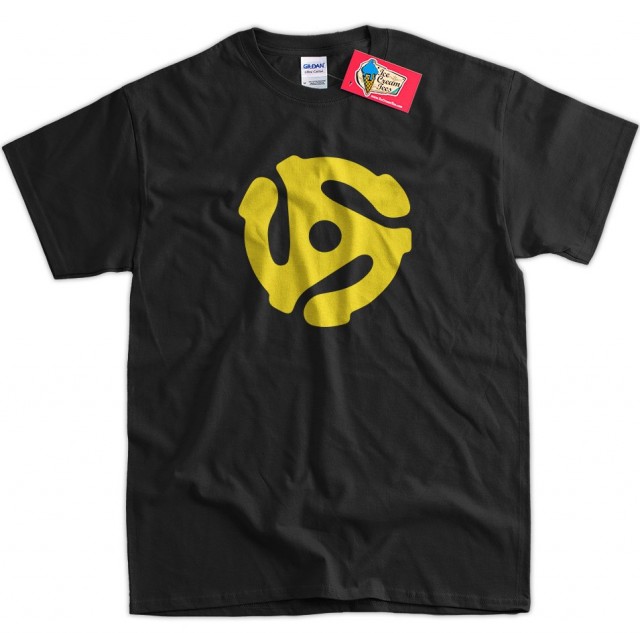 OKAY, you might already KNOW what they are…
If NOT…here's the 411 on them!!
**These small gadgets are adapters so 45 RPM vinyl records (the little ones) can fit and play on a turntable made for bigger records. It's sometimes called a "spider" or a "spindle adapter."
SEE??!!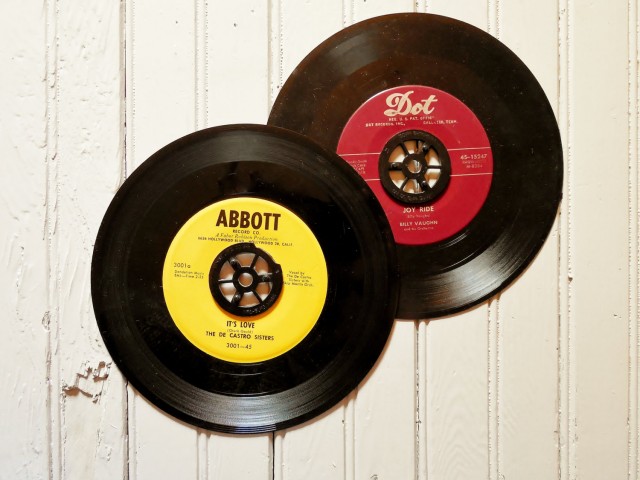 COOL, right?!