April 25th is Hairstylists Appreciation Day!!!! Be sure to tell the hairstylist in your life how much you appreciate them today!!!
Now, try to imagine being the hairstylist for the SEVEN SUTHERLAND SISTERS and their collective length of 37 FEET of hair!!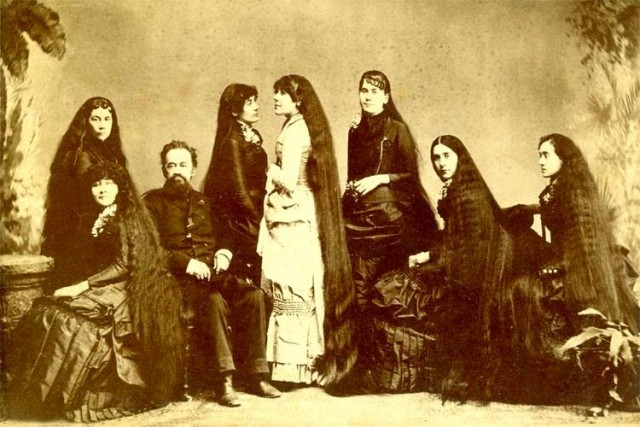 Who ARE these ladies with the SUPER-LONG TRESSES??!!
They are the Seven Sutherland Sisters –Sarah, Victoria, Isabella, Grace, Naomi, Dora and Mary– and they were a popular sideshow act for Barnum and Bailey Circus in the late 1880s.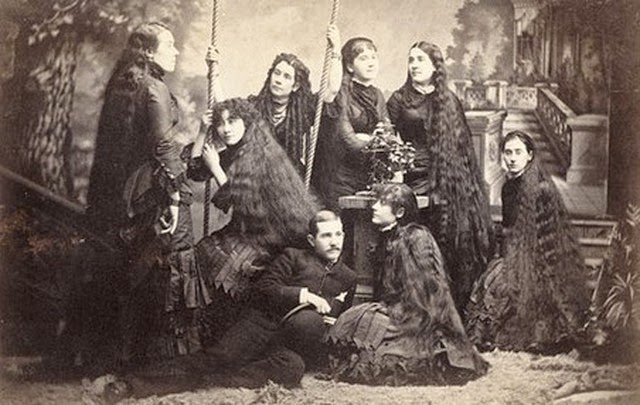 During their time at the traveling circus, they would perform several songs before turning around and letting down their long locks to the delight of the audience. They were called "the seven most pleasing wonders of the world" by showman P.T. Barnum.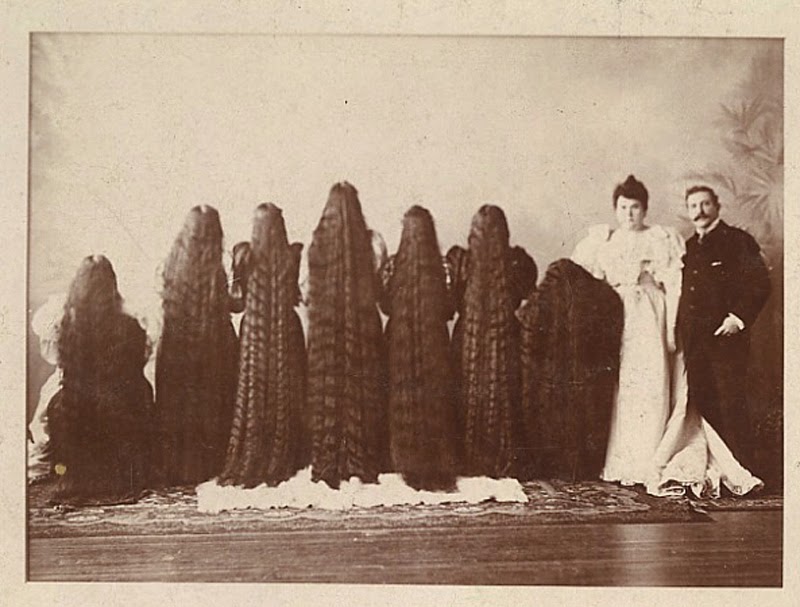 While they were raised in poverty, they banked on their circus fame by selling various hair products. In the first year of selling their Hair Grower, they earned $90,000!!!
The little log cabin in Upstate New York, which they grew up in, was soon replaced with a Victorian mansion. 
This luxurious house had:
…14 rooms, a marble lavatory with hot and cold running water, a turret, cupola and peaked gables, beds imported from Europe, black walnut woodwork, hardwood floors, massive chandeliers, as well as an attic room for the cook and maids.
FANCY!!!
Sadly, for a bunch of reasons, the women all died penniless. It's a real rags-to-riches and back to rags tale!!!
There's a biography about them you may want to read, it's called The Amazing Seven Sutherland Sisters-A Biography of America's First Celebrity Models.
Don't forget to APPRECIATE your HAIRSTYLIST today!!!!