Did you know that there is a SPAM food truck and it's traveling the United States on the SPAMERICAN TOUR??!! I just learned of it and couldn't wait to tell you!!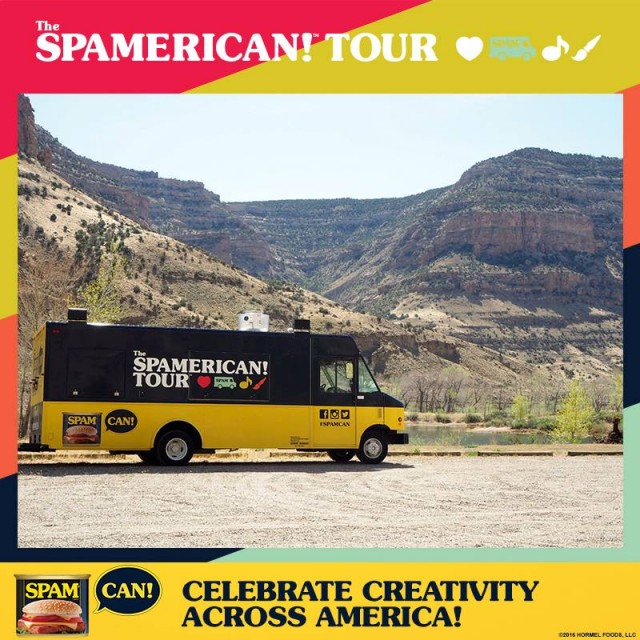 Not only is it bringing SPAM dishes to a bunch of American cities, it is also traveling cross country to celebrate creative makers, innovators and doers!!!
For instance, this custom SPAM instrument was made by Jim Wehrmacher of Colorado!
Watch this video about the tour:
LOOK at some of the MENU ITEMS the SPAM truck offers!!! Like, SPAM FRIES!!!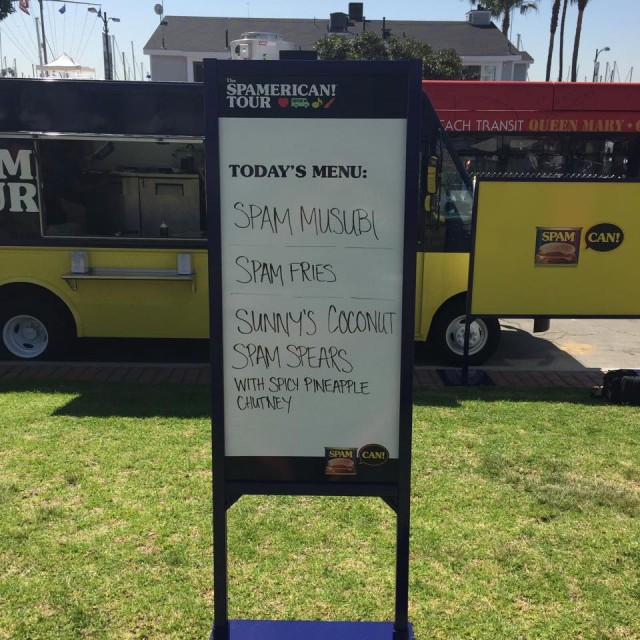 Is it coming to YOUR TOWN?!!!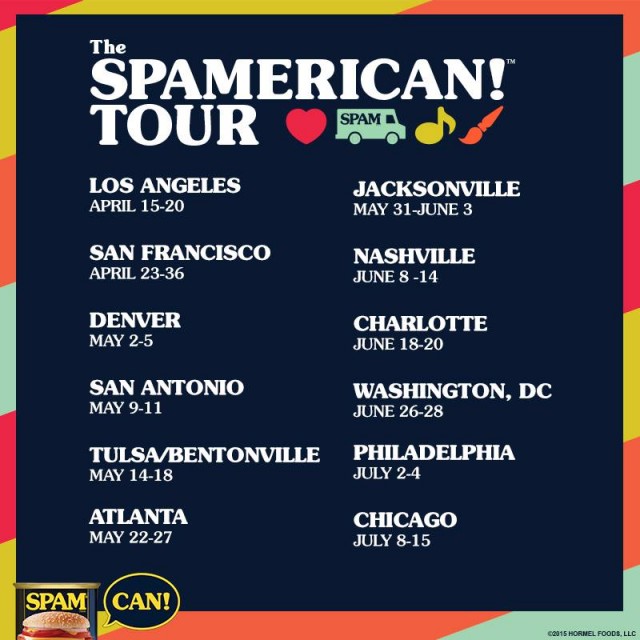 It is?!! GREAT!!! Take some PHOTOS!!!
Oh, it's NOT!!?? Well, maybe you can pick up some SPAM online and make your own meat treats!?!!!