Above and Beyond is the untold tale of US pilots who risked all to answer a call for help.
One of the pilots featured in this story is Milton, the father of Paul Reubens.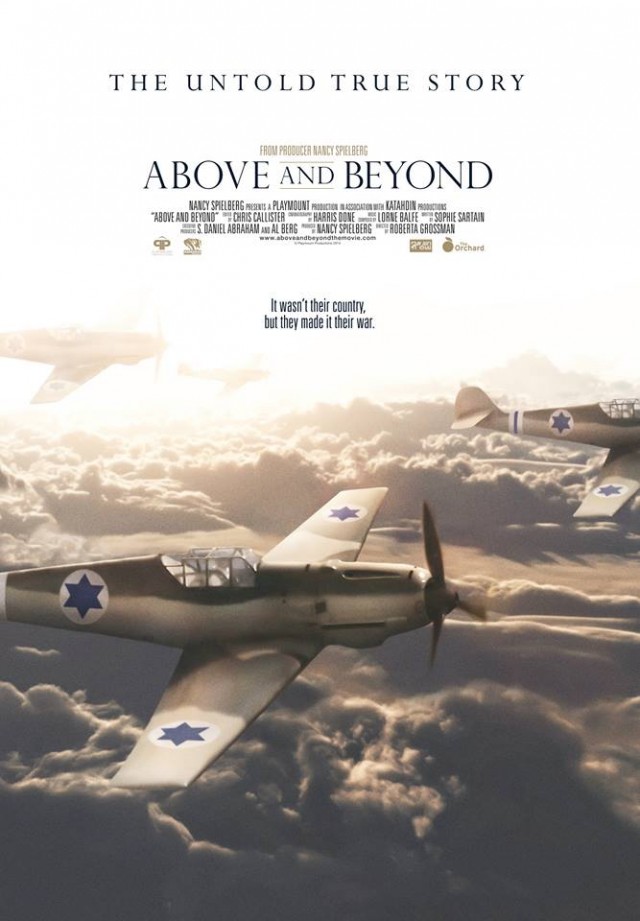 In 1948, just three years after the liberation of Nazi death camps, a group of Jewish American pilots answered a call for help. In secret and at great personal risk, they smuggled planes out of the U.S., trained behind the Iron Curtain in Czechoslovakia and flew for Israel in its War of Independence. This ragtag band of brothers not only turned the tide of the war; they also embarked on personal journeys of discovery and renewed Jewish pride. ABOVE AND BEYOND is their story. The first major feature-length documentary about the foreign airmen in the '48 War, ABOVE AND BEYOND brings together new interviews as well as stunning aerial footage to present a fascinating, little-known tale filled with heart, heroism and high-flying chutzpah.
Watch the film's trailer:
Starting today, the entire film is on iTunes and On-Demand.
Be sure to watch the exclusive clip over at Entertainment Weekly which features an interview with Paul talking about his father.