Dutch artist Stephan Brusche (aka iSteef) has GONE BANANAS with his fun and imaginative Fruitdoodle art! He turns ordinary bananas into all kinds of things, LIKE…
Marilyn Monroe!
a DACHSHUND dog!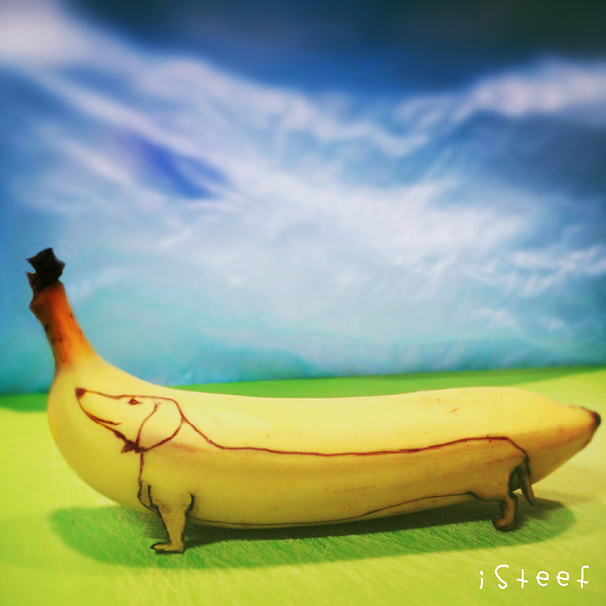 An ELEPHANT!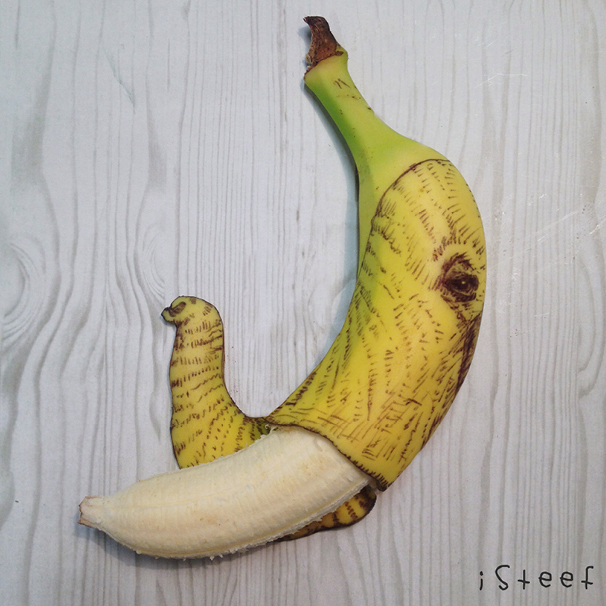 This one is called "BANANA LOVE":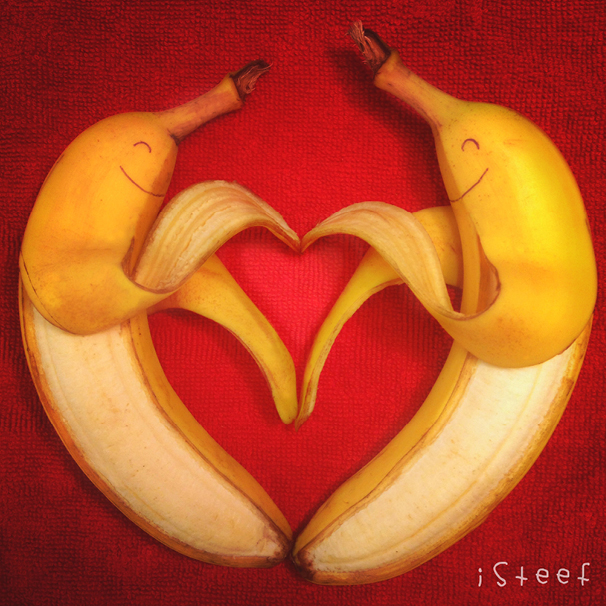 And this one is titled "Snail Trail":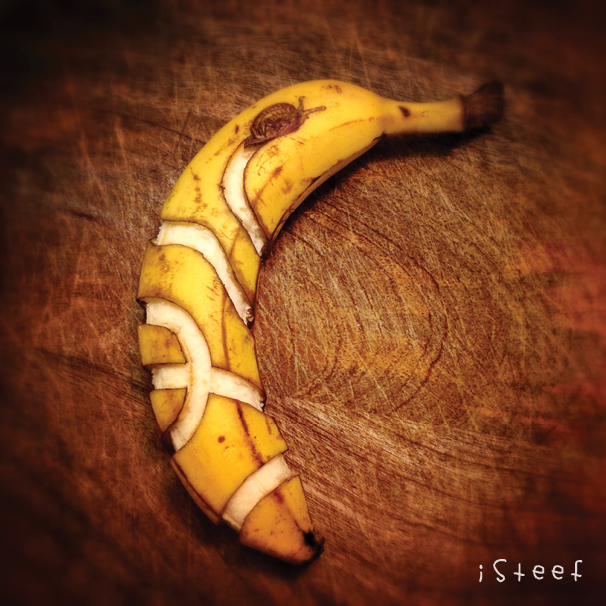 He's calling this carved banana, "The Beatles: Banana Road":
This is a BOOKWORM winding its way through TWO bananas!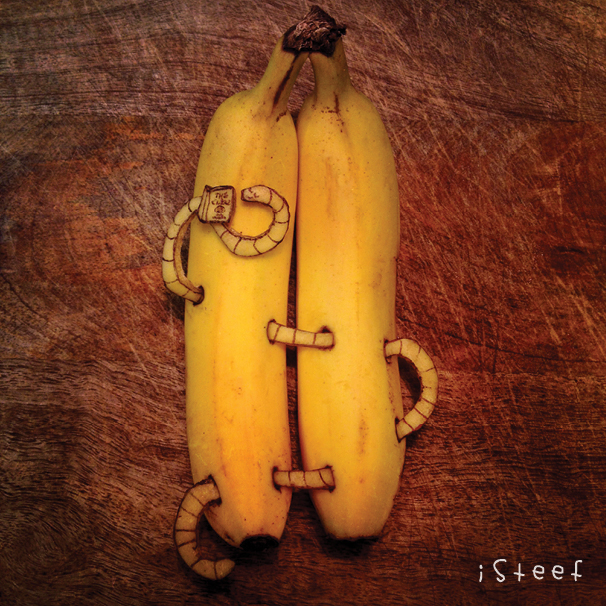 And this banana was made into an owl in a tree! Clever!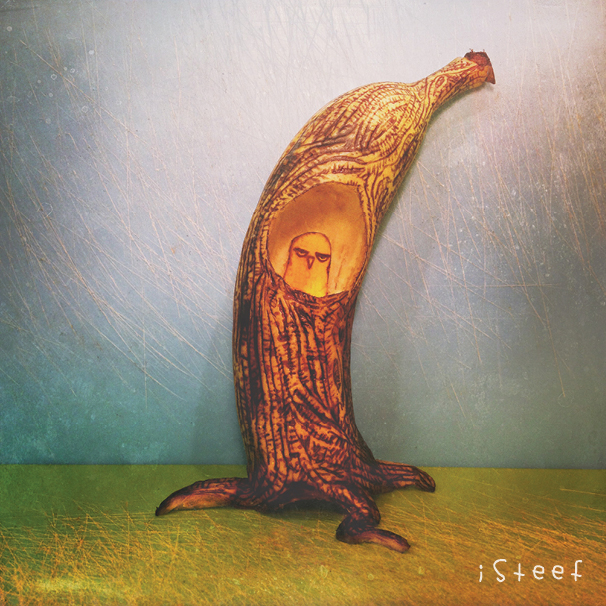 He has LOTS more Fruitdoodles you can check out on his website. He sells postcards of his work too.
Check out this Vine he made of a winking eye, using bananas: