Summertime is around the corner! Time to bring out the flip flops!!
LOOK: Cowboy Boot Flip Flops!!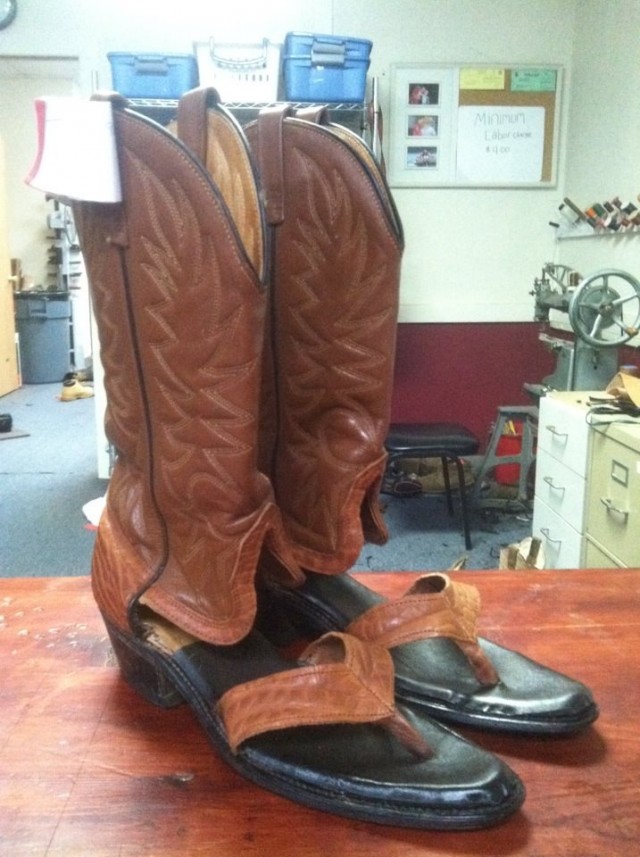 These were all made by Scotty Franklin of Springfield, Missouri, who customizes people's personal boots for $75/pair!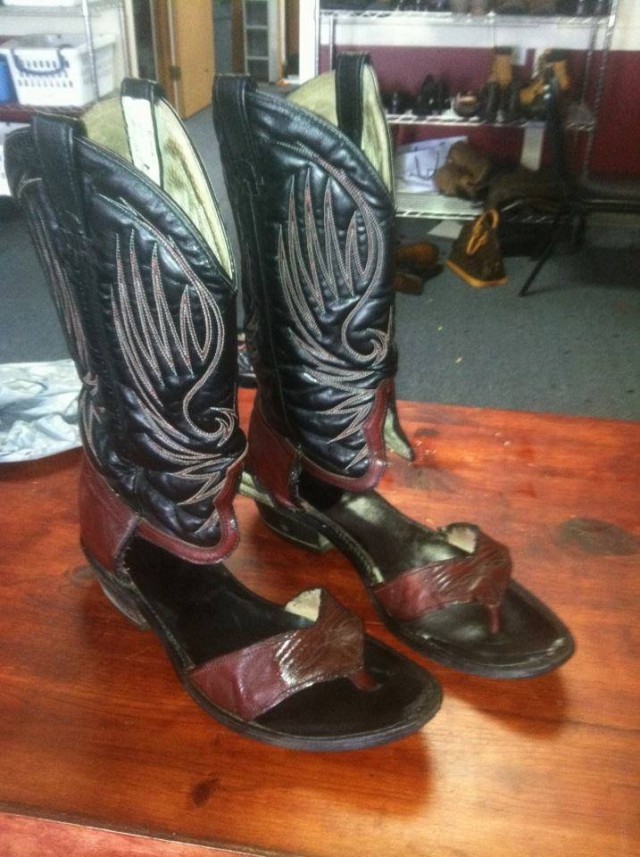 He calls them Redneck Boot Sandals!
One sunny afternoon, Scotty Franklin, owner and CEO, was lounging on white sand beaches of Gulf Shores Alabama and saw a guy walking down the beach in cowboy boots. Scotty thought the poor fellow shouldn't have to sacrifice cowboy fashion in order to stay cool on this hot day and looked down at his own feet and saw his flip flops and wondered if he could cut out his boots and make them into flip flops for the ultimate combination. When he got home, he cut out his boots into flip flops and wore them out. His friends saw the boots, thought they were hilarious and bought them from him. He made another pair — it happened again. After a while, Scotty realized that people really like this new fashion statement so he turned it into a business. To this day, Scotty can't keep a pair of Redneck Boot Sandals without someone buying them right off his feet.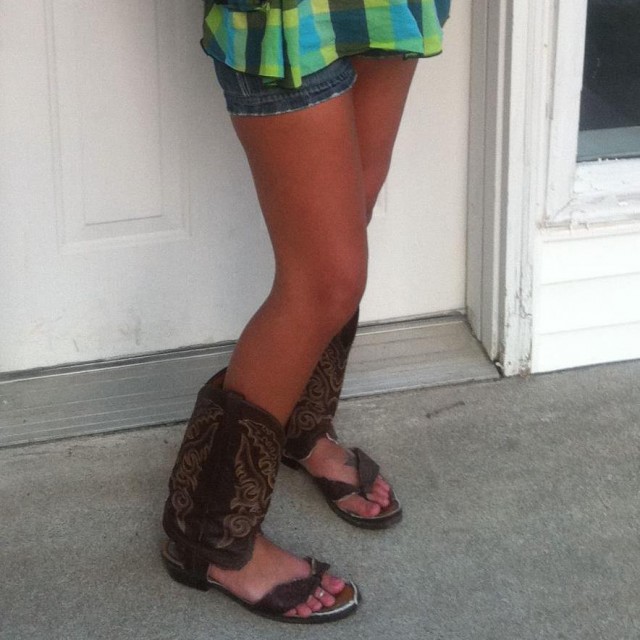 Go look at website for details on how to get a pair!