Cereal aficionado Gabe Fonseca loves cereal SO MUCH* that he took over 150 empty cereal boxes to create a giant CEREAL BOX WALL in his home!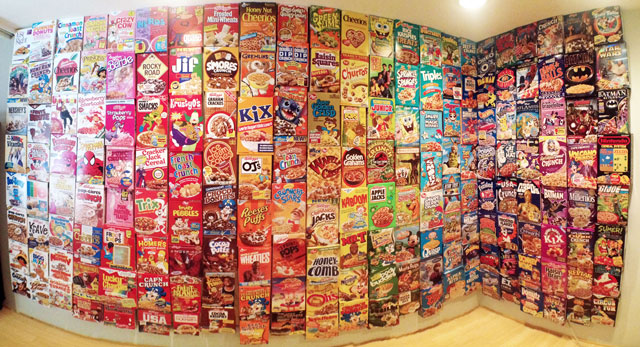 To make it, he taped strong little magnets inside of each of the boxes…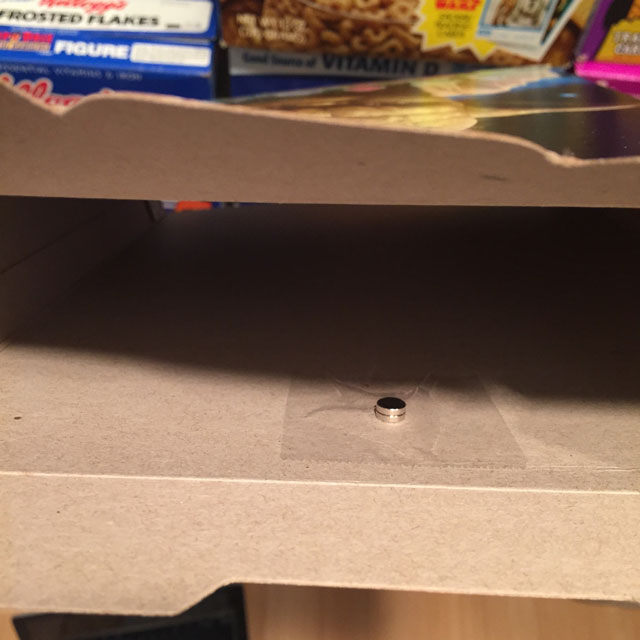 And then placed them on a wall of sheet metal pieces he had attached to the wall…
VOILA!! Some of these cereal boxes are pretty rare!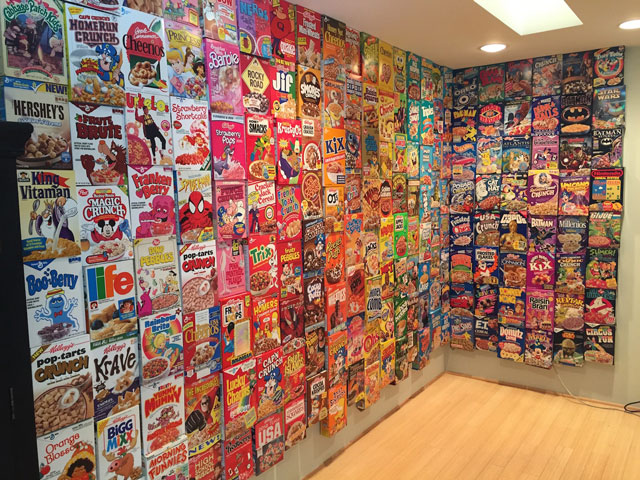 (I spy with my little eye…a Mr. T cereal box!!)
Want to make one of these walls in your place? You're going to need some of THESE!!
via reddit
*no really, in addition to this cool Cereal Wall, he's got a YouTube series about breakfast cereal called "Cereal Time"!