Believe it or not, this is a brand new top-of-the-line 2014 VW T5 Sportline van!!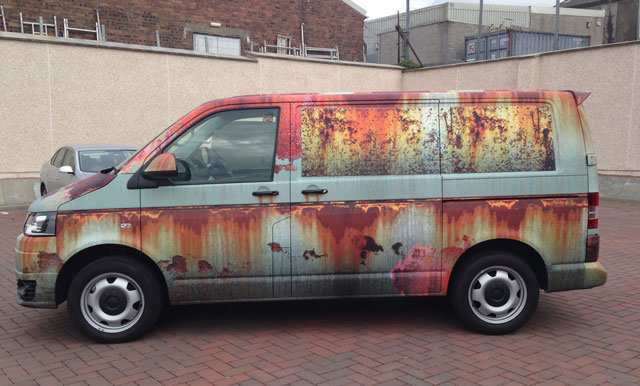 On a customer's request, Clyde Wraps, a vinyl wrap shop in the UK, distressed the vehicle using an all-body vinyl wrap!!  Now it looks like a real junker!!
Here's what the front of the van looked like before it was covered in a rusted looking wrap!!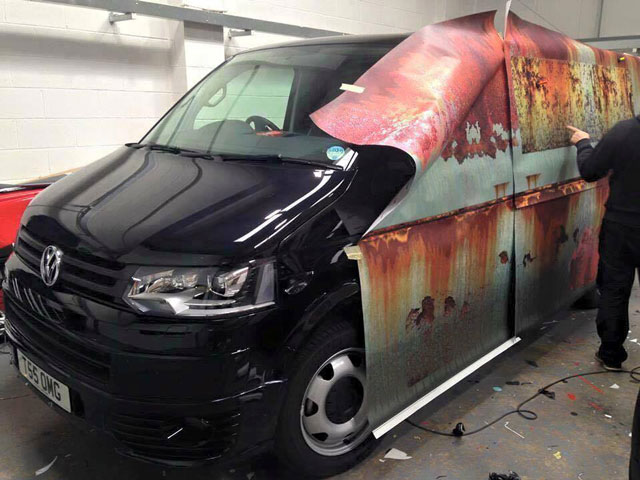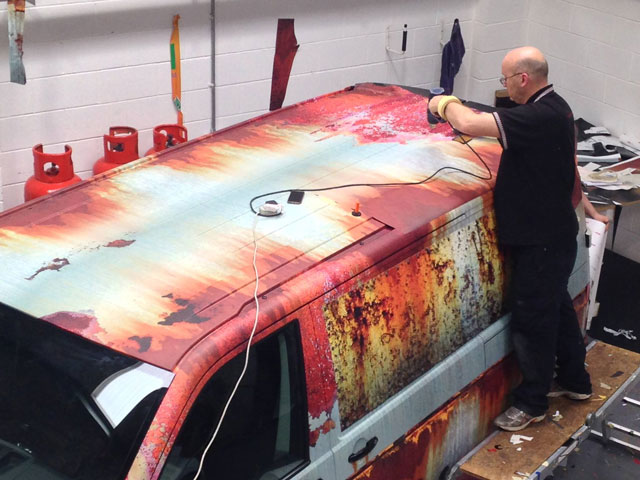 Now, it's hidden in plain sight!!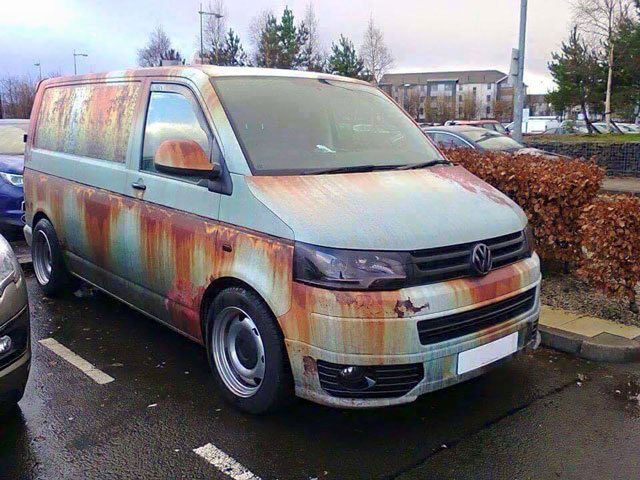 Doesn't it look real?! No one's going to try and steal that!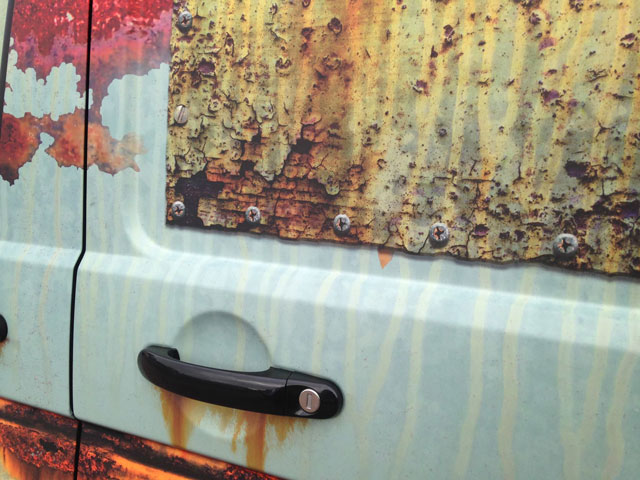 Clyde Wraps reports, "It goes without saying the van stands out in a crowd and our customer had great pleasure in telling us later that it only took 3 days for the police to pull him over to ask what was going on with all the rust…"
via 95Octane