Grab some ketchup because July 13th is National French Fries Day!!!
LOOK: http://en.wikipedia.org/wiki/French_fries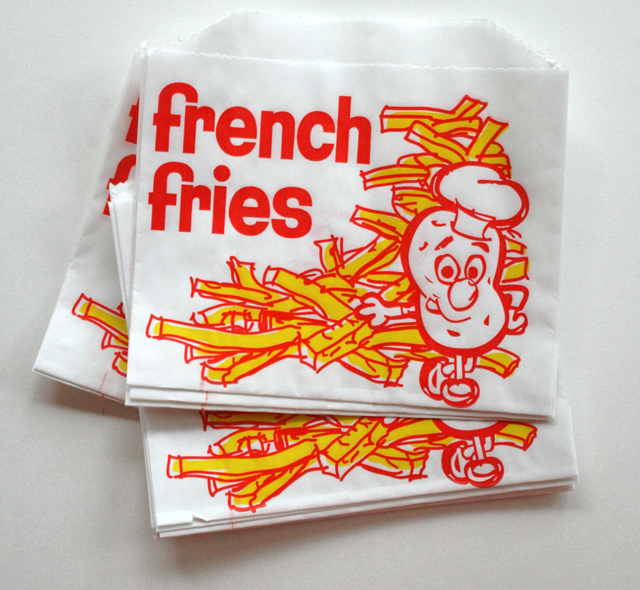 French fries, aka chips, fries, finger chips, or French-fried potatoes are a popular deep-fried potato treat! 
Love French fries? Why not wear French fry and ketchup leggings?!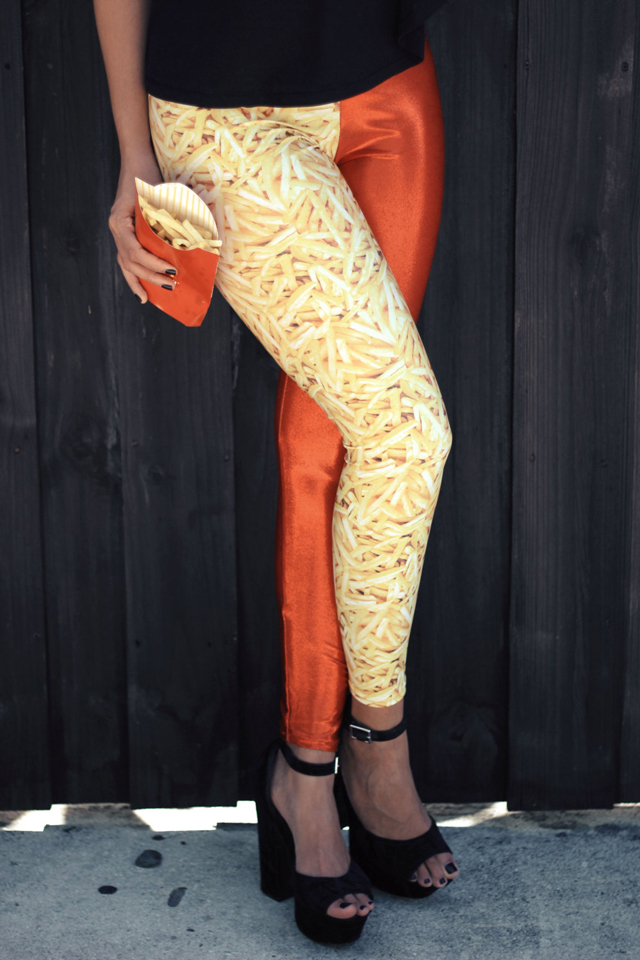 LOOK at the French fry burger taco by the Vulgar Chef!!! The taco shell is made of, yes, FRENCH FRIES!!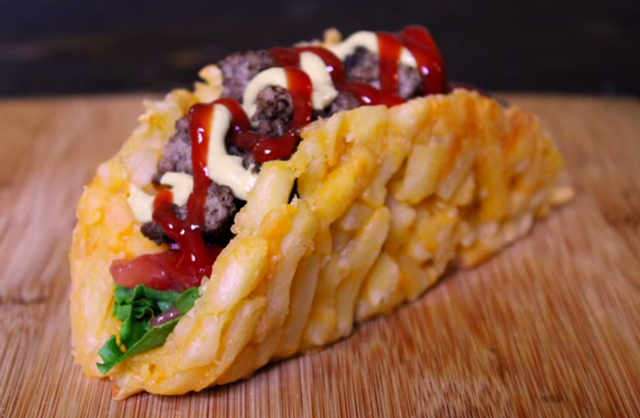 Remember the hamburger bun made of French fries??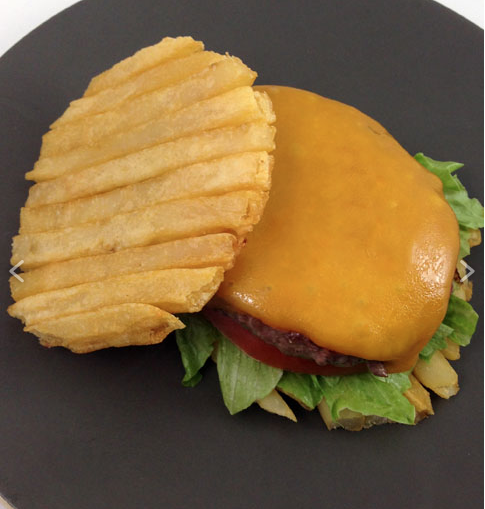 And, look at these: French fry socks!!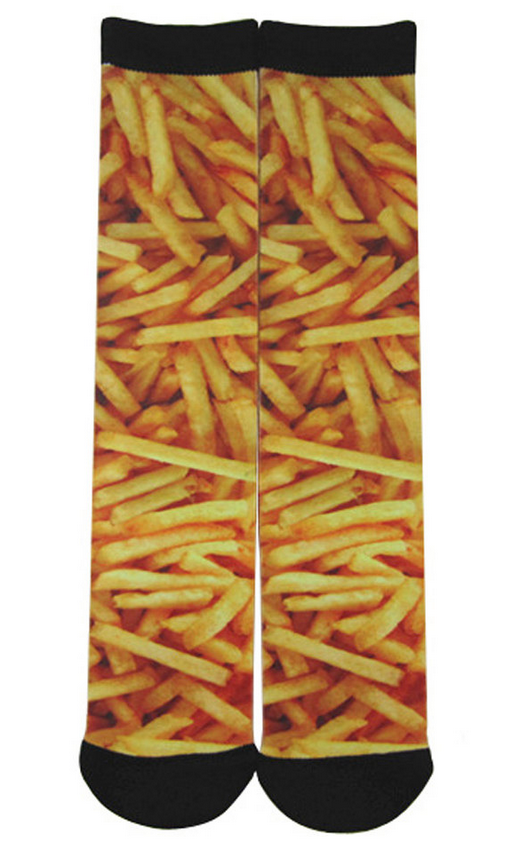 "Know Your French Fries," art by Scott Mendenhall…Mmmm…Tater Tots…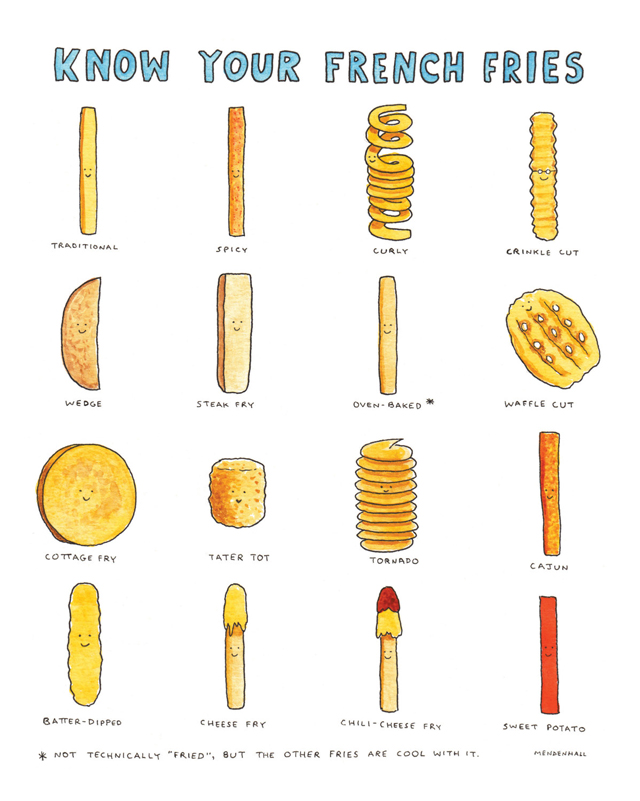 Oui, oui! Crocheted french fry guys!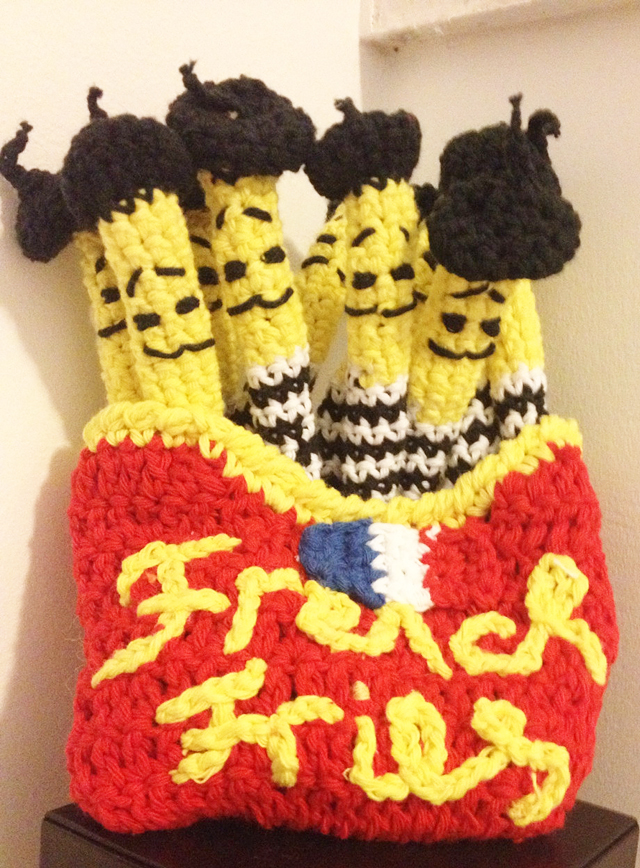 Happy French Fries day, everyone!!