LOOK!!
A HUMAN HAMSTER WHEEL made out of iMac boxes!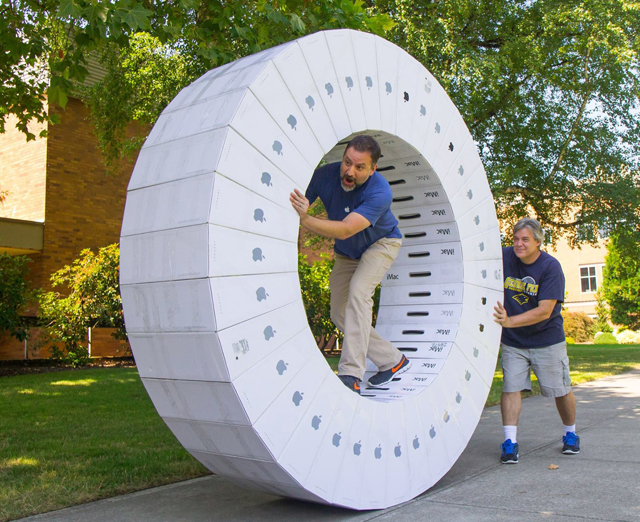 At George Fox University in Oregon, 36 iMac boxes were taped together to make a big round wheel!
Redditor studercinema says, "My school just got a ton of new iMacs…this is what they did with the boxes."
This thing actually rolls! Watch:
Want to make one?? You're going to need 36 of THESE!
Learn all about the "iWheel" here!
via Neatorama