"There's bears in my pool!!"
The Basso Family of Rockaway, New Jersey got a big surprise when they discovered some bears splashing around in their backyard pool!!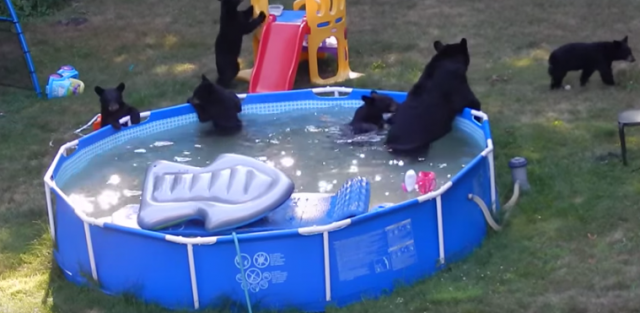 The good news…? They shot a video of the entire pool party!!
You have to give it a watch…the family's commentary is precious…WATCH:
Not to worry, the bears did not get injured, but we can't say the same about the pool floaties! They got destroyed!