Until October 31st, the town of Carefree, Arizona is hosting the Enchanted Pumpkin Garden, a one-of-a-kind event conceived by master pumpkin carver Ray Villafane! The Wall Street Journal calls him the "Picasso of pumpkin carving."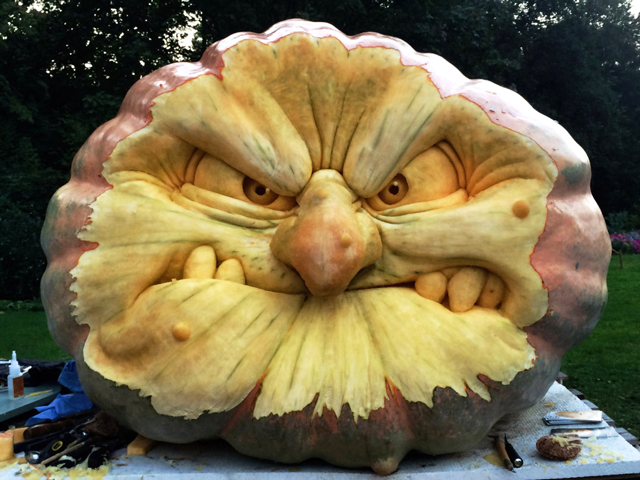 Here is Ray with a couple of his amazing personality-filled carved creations…!!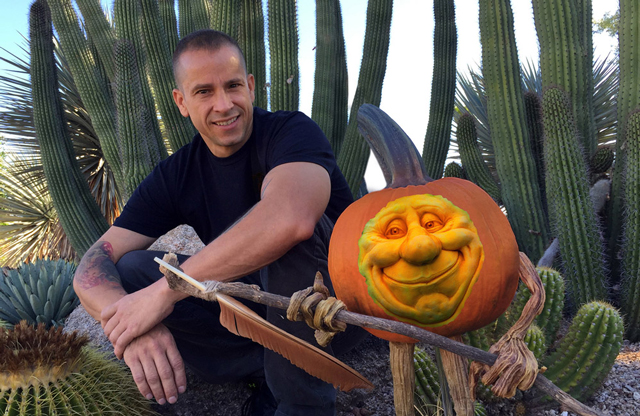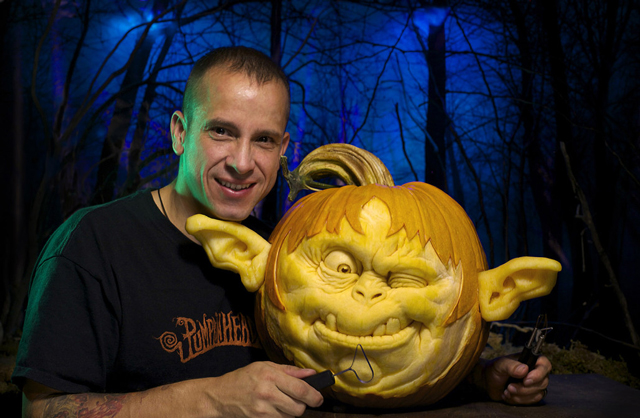 This is a carved Hubbard, a giant blue winter squash, lounging in a hammock!!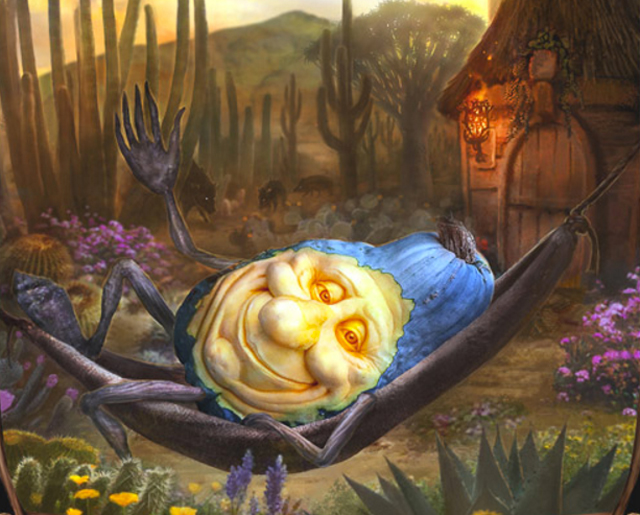 He and his team of professional sculptors have made all kinds of awesome things for the event!!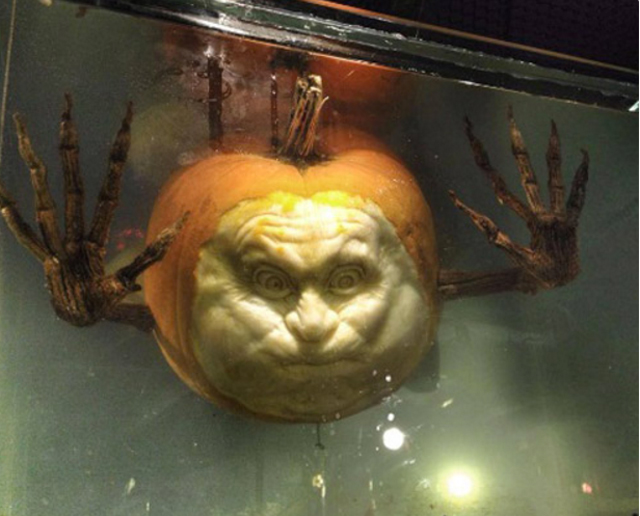 above images via Enchanted Pumpkin Garden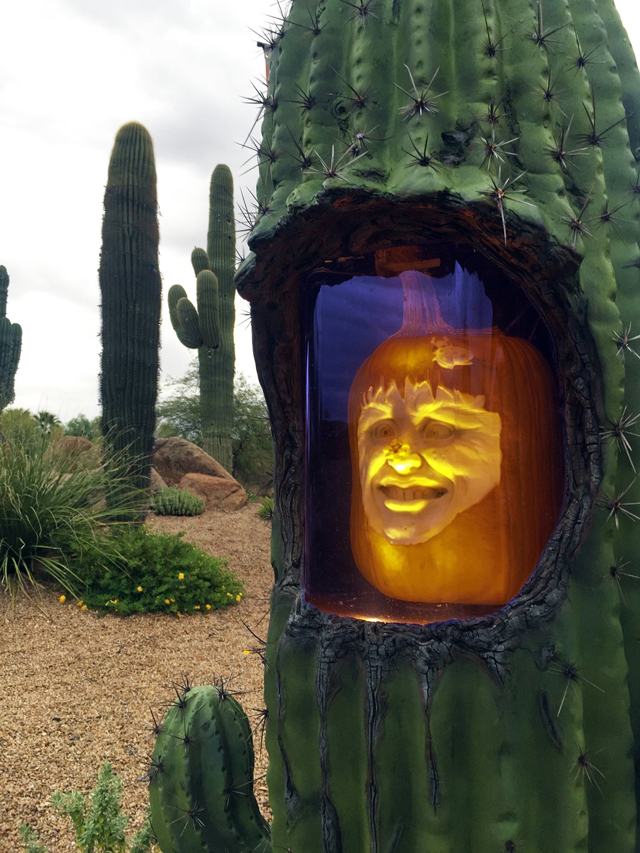 Some of the cacti displays Paolo Acuna and I sculpted. They house the tanks beautifully and blend in perfectly with the desert environment. Who said pumpkin carvings don't last long in the Arizona? They apparently have never seen one of our pickled pumpkin carvings.
image via Ray Villafane
The Enchanted Pumpkin Garden is a FREE event that spans over 4 acres. Be sure to check it out in person if you can!