I guess UGLY holiday sweaters (and sweatshirts that look like sweaters) aren't just for Christmas anymore!! 
LOOK! I picked out a few "HORRIBLE" Hanukkah sweaters!!! !! "You spin me right round, baby"! and "Jew Chainz"!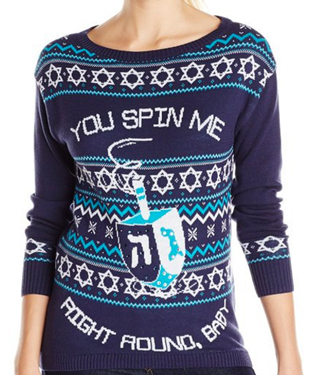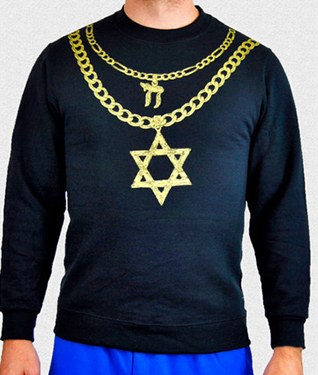 "Happy Hanukcat"! and "Tacky Ugly"!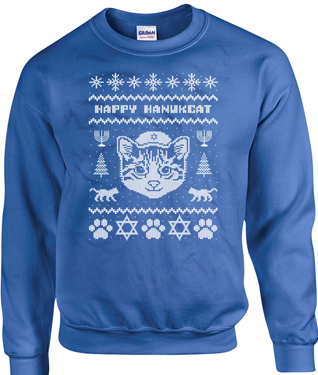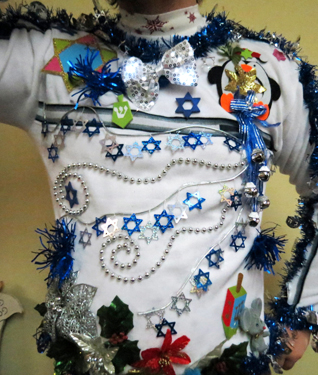 Can't decide on whether to have an ugly Hanukkah or Christmas? No problem, here's the "Interfaith" sweatshirt and NECKTIE!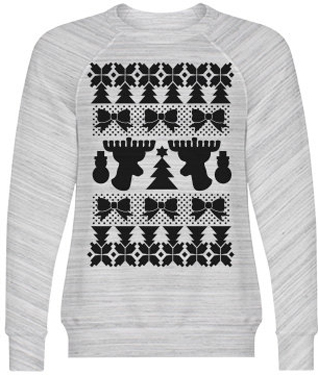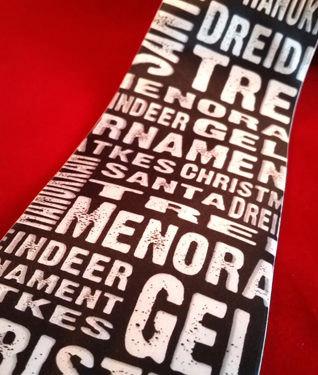 There's another Christmas/Hanukkah hybrid…this SWEATER! Can't decide?? How about this FESTIVUS one?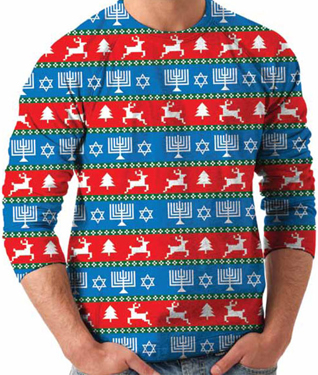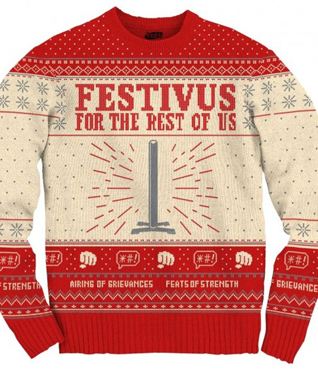 WAIT! There's MORE UGLY HANUKKAH SWEATERS!! Like, "Festival of Lights" and "Menorah"!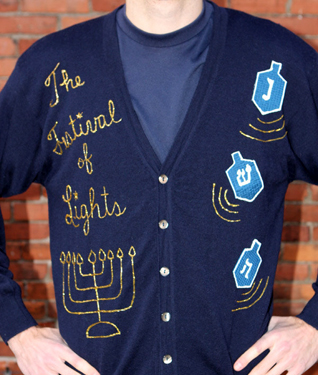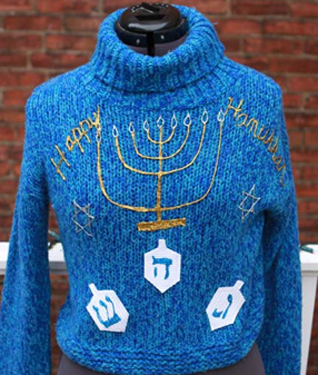 Here's two photorealistic Ugly Hanukkah shirts by Faux Real: "Mazel Tov"! and the "Happy Hanukkah" "cardigan"!!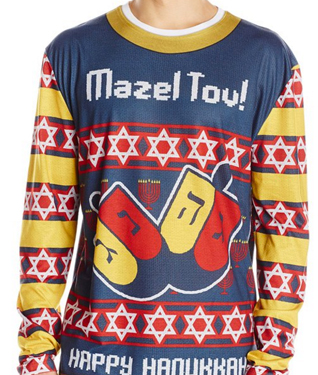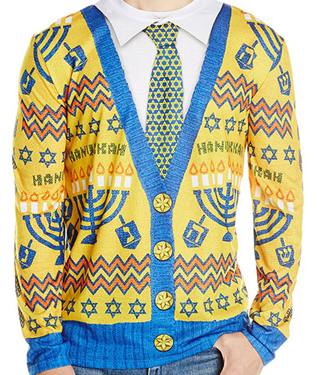 "Dr. DREidel"!! "Happy Challah-days" with REAL LIGHTS!!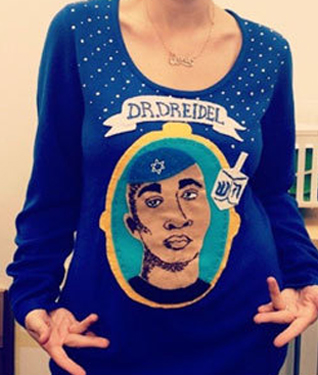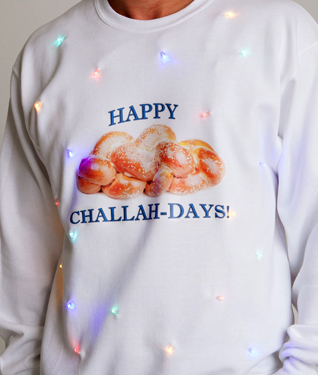 If you like these kitschy sweaters/sweatshirts (and who doesn't?!), you'll LOVE the "Hot Rod Hanukkah" album by the Jewish surf band, Meshugga Beach Party!!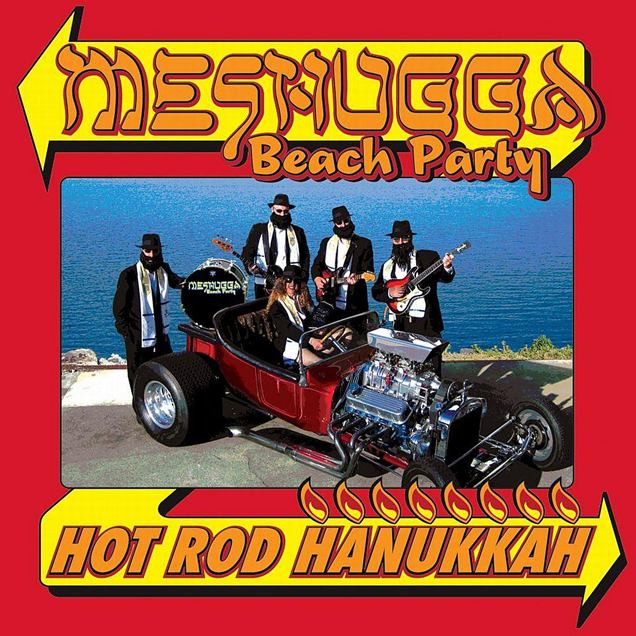 And this parrot in a yamulke!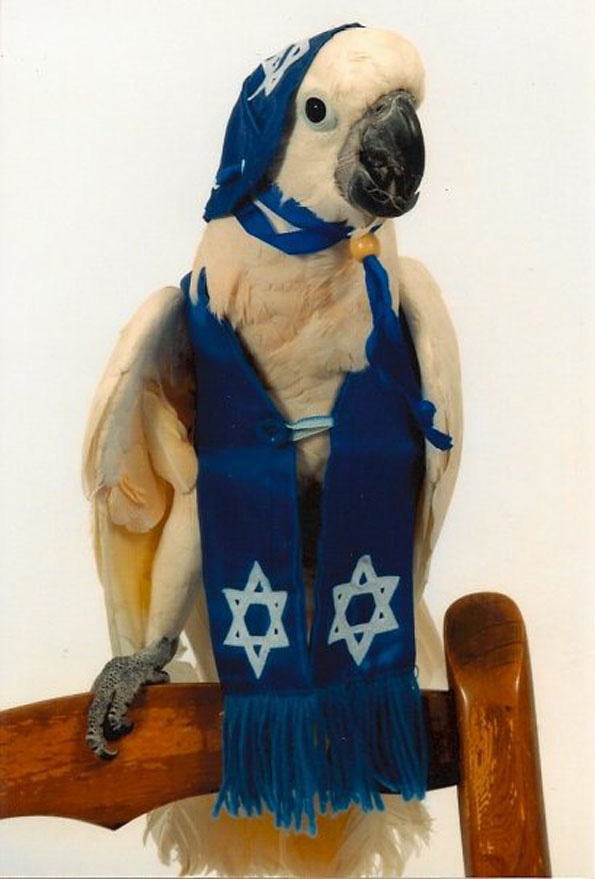 Don't wait to get YOUR ugly Hanukkah sweater…because, Hanukkah starts on December 6th this year!