Thanksgiving is around the corner, which means it's almost time for…the 89th annual Macy's Thanksgiving Day Parade!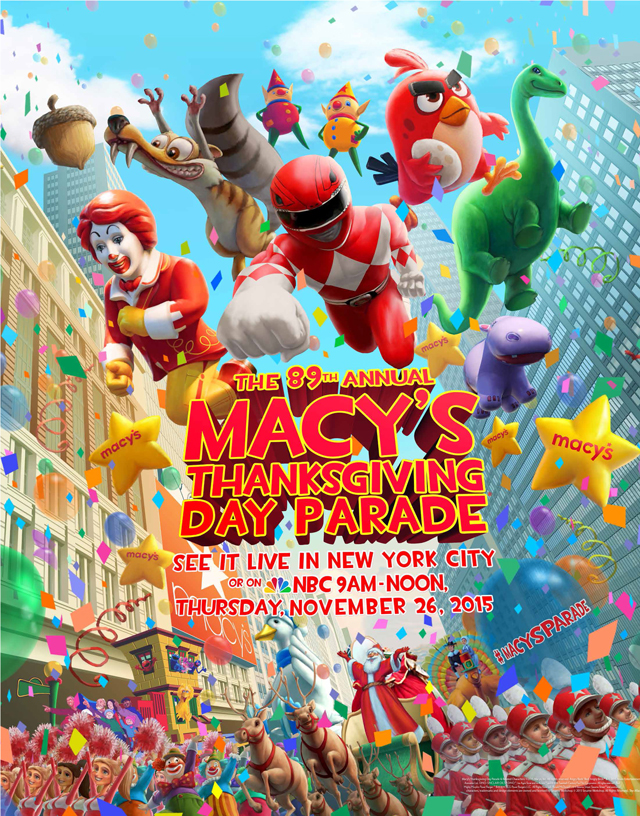 Here's some SUPER-COOL vintage photos of the parade from the Macy's archives!! 
These elephants walked in the first Macy's parade, which was in 1924! It was called the Macy's Christmas Parade back then…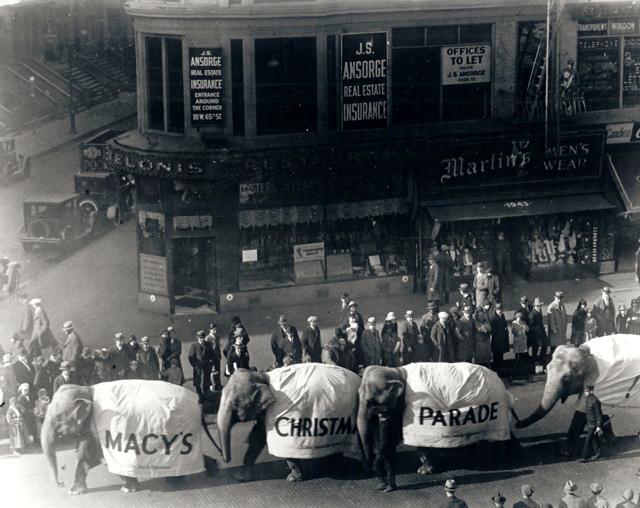 Here's the parade's first Santa Claus, 1924!
LOOK, here's Miss Muffet sitting on her tuffet in 1924!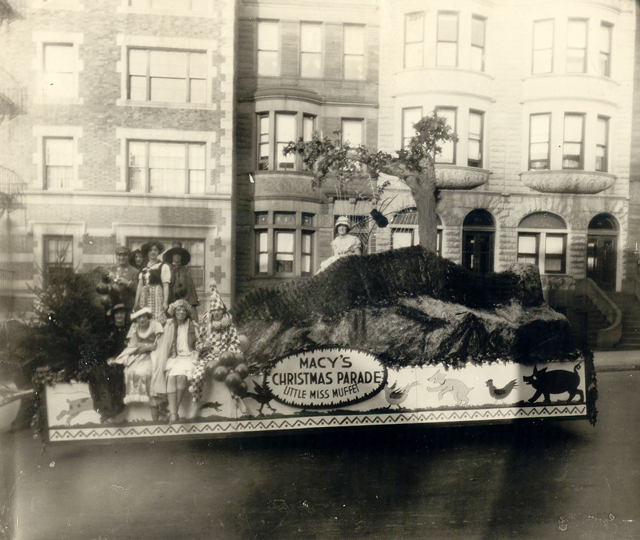 Here's the Happy Dragon in 1927, which holds the honor of being the second balloon in the parade!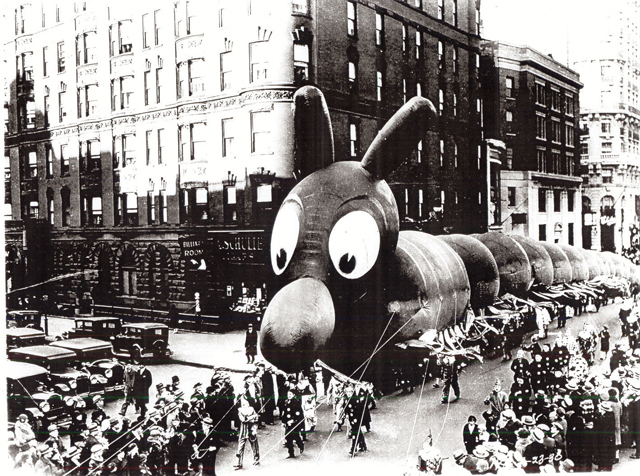 Which balloon was the first…?? Felix the Cat was!!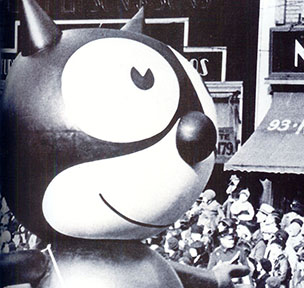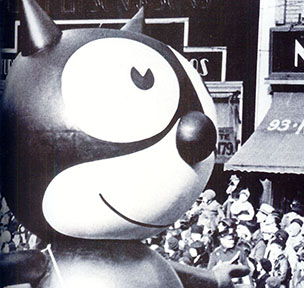 In 1926, Macy's introduced the Balloonatics Float which was inspired by the character balloons!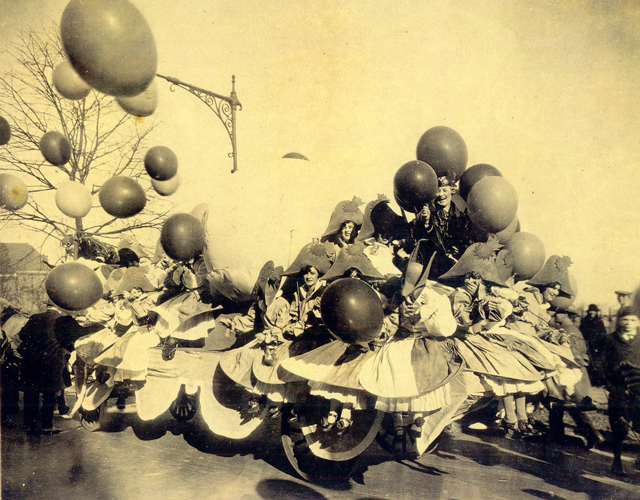 According to the Macy's archives, this dachshund balloon was released after the end of the 1929 parade!!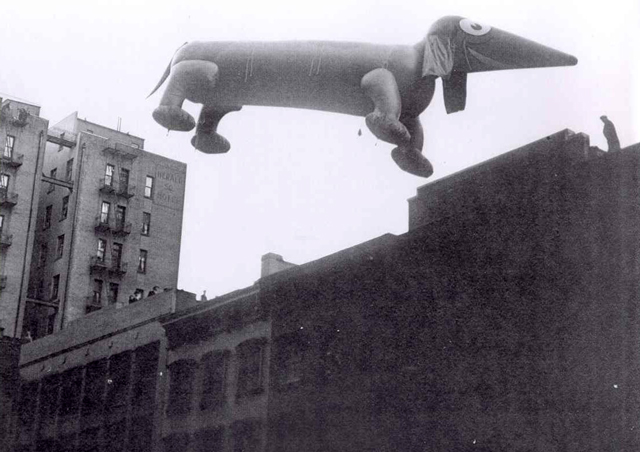 And, in 1934, Mickey Mouse arrived on the scene! Walt Disney himself helped design the balloon! (Check out the "mice" holding Mickey up!)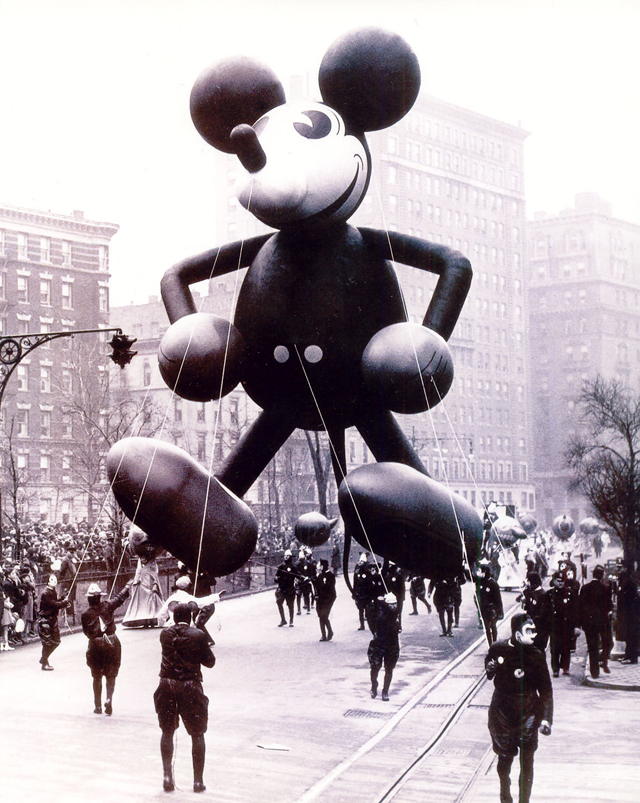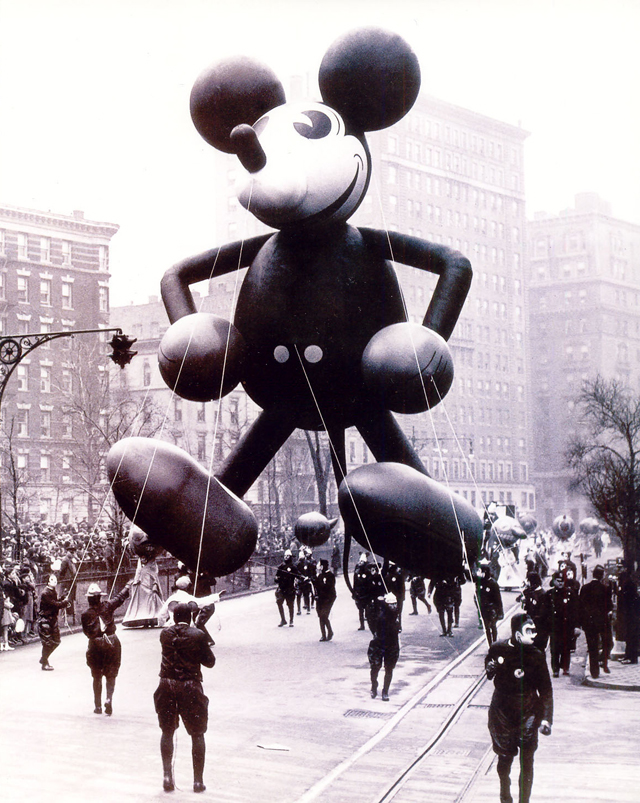 Then, the parade featured the first-ever balloon made in the likeness of a REAL person! That real person is entertainer Eddie Cantor…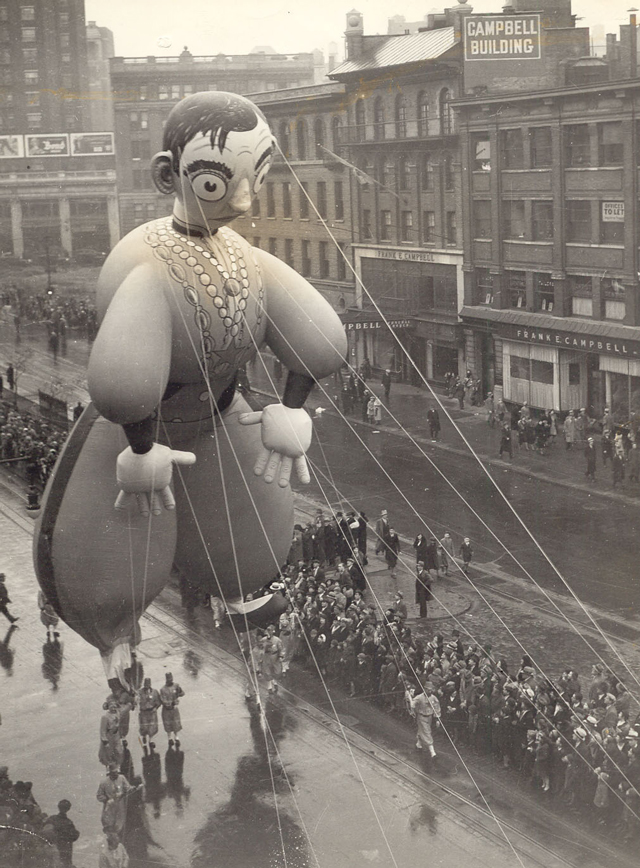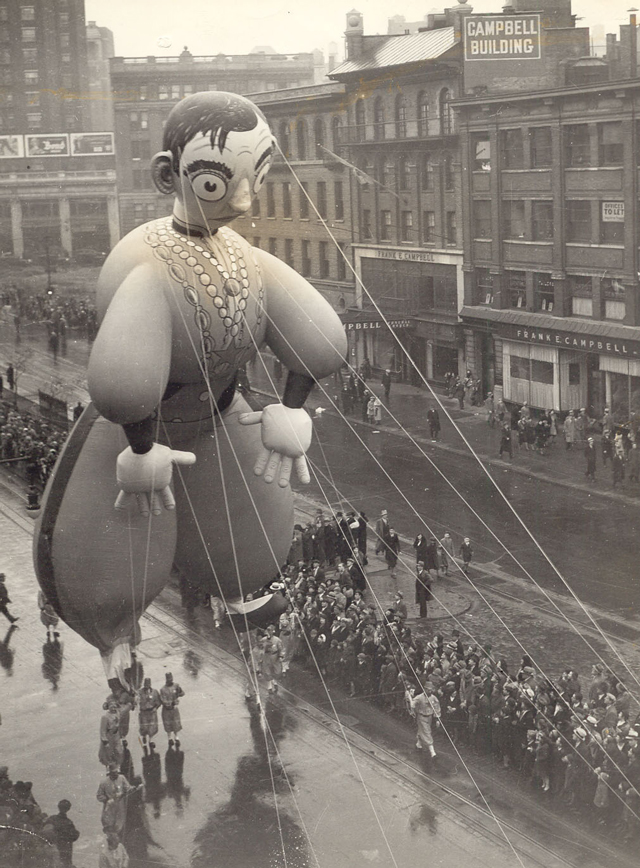 Here's the big Santa balloon in 1940!
And the Tin Man float in the same year!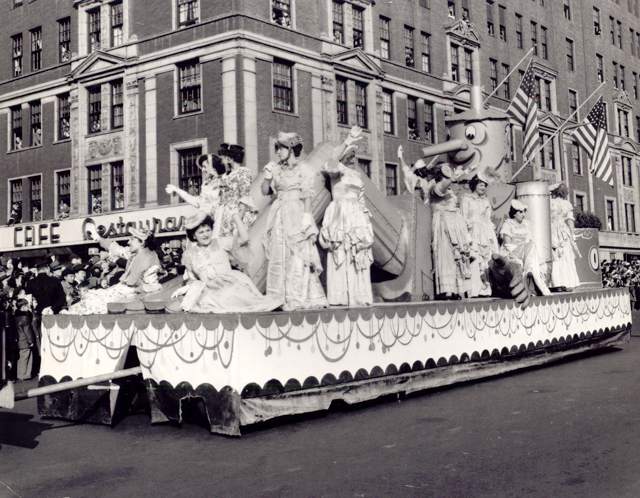 Check out this GIANT pilgrim in the 1946 parade!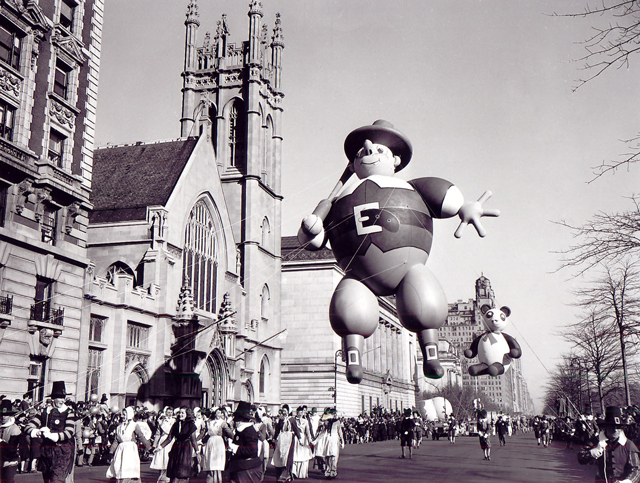 Actor Edmund Gwenn played Kris Kringle in the 1946 parade AND in Miracle on 34th Street!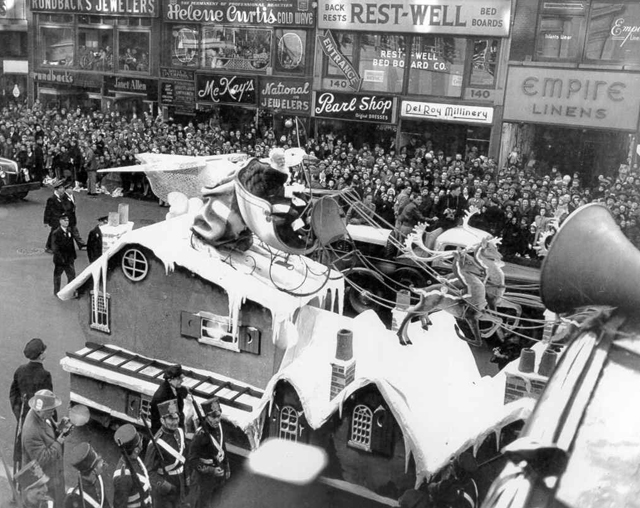 This is the Broadway Belle Showboat float from the 1950s!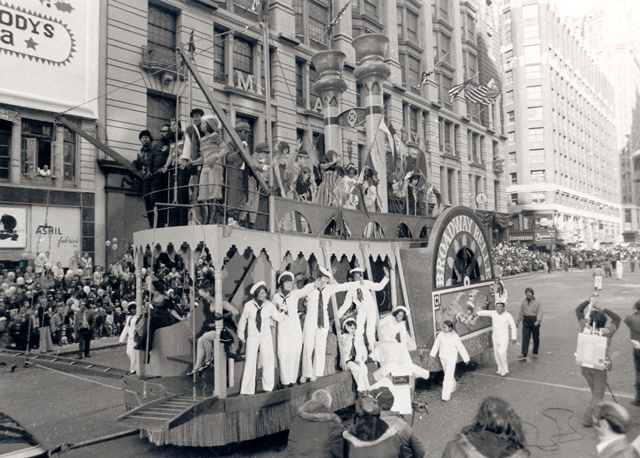 Underdog in 1965!!
And, SUPERMAN in 1966!!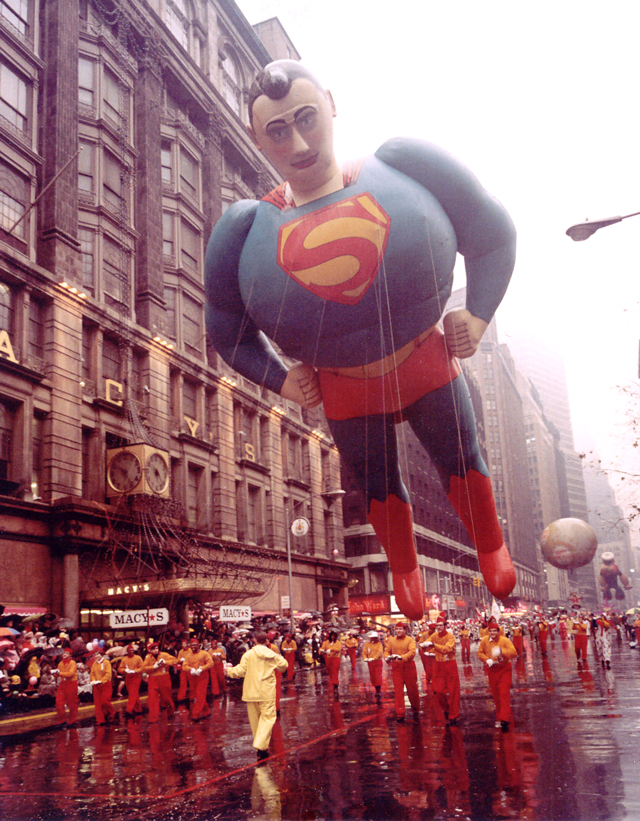 CLOWNS in 1966!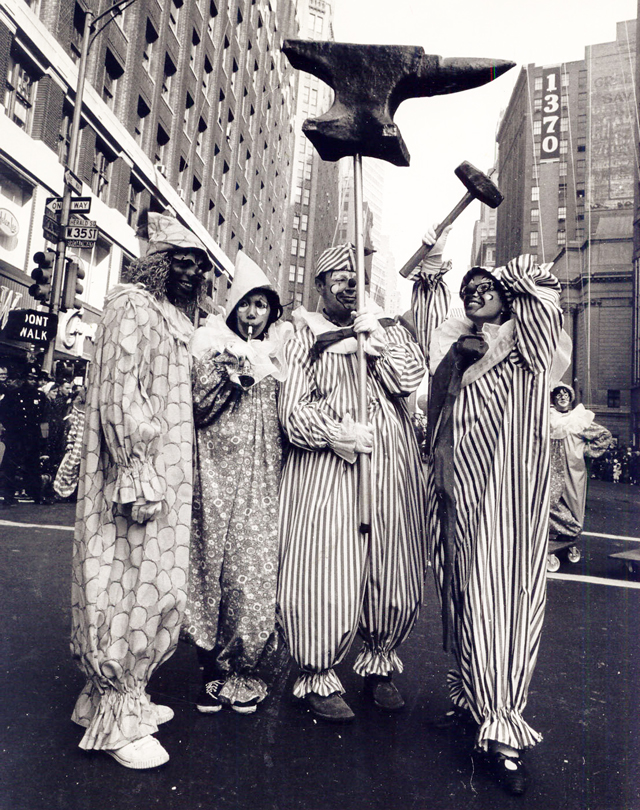 The Peanuts Gang in the 1960s!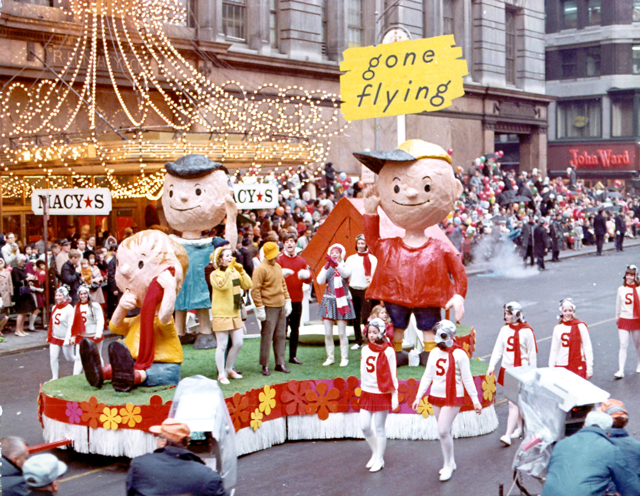 Here's Snoopy as the Flying Ace in 1968!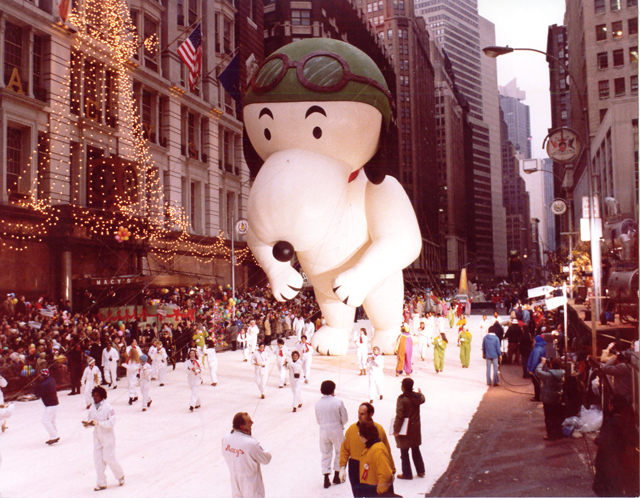 Kermit the Frog flew over the streets of Manhattan FIRST in 1977!
In 1978, the gang at Sesame Street got their first float!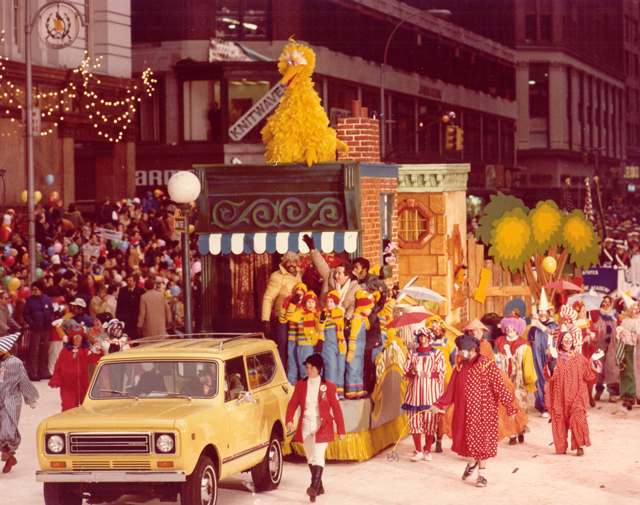 LOOK, here's the now-famous Tom Turkey in the 1970s!!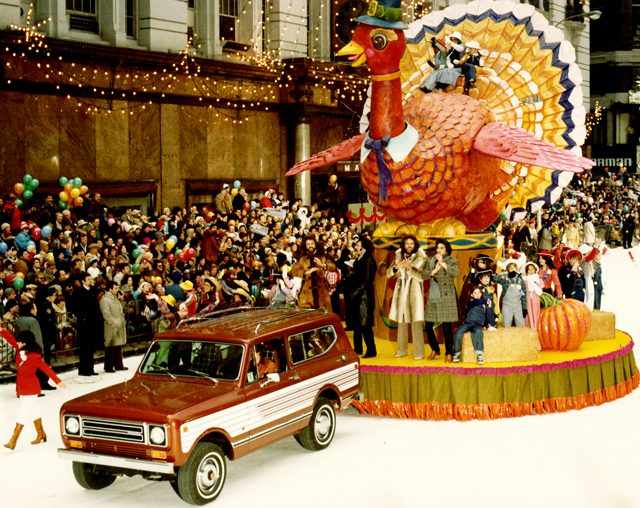 PINK PANTHER in 1988!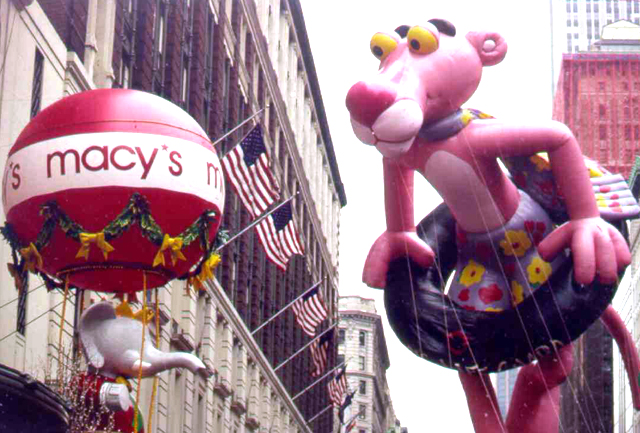 In 2005, the "Blue Sky Gallery" balloons were introduced. They are a series of art balloons like this Keith Haring one from 2008…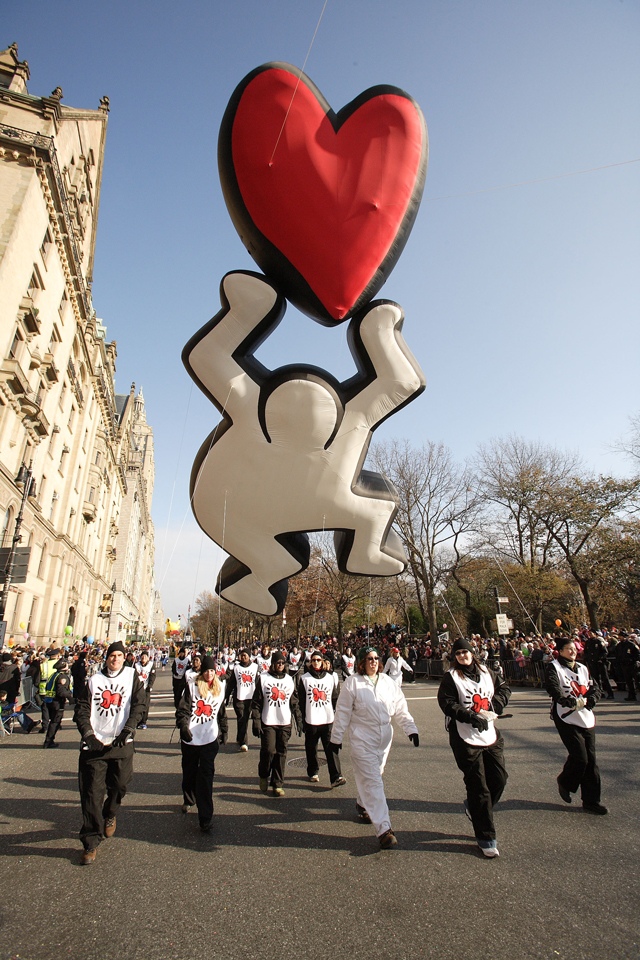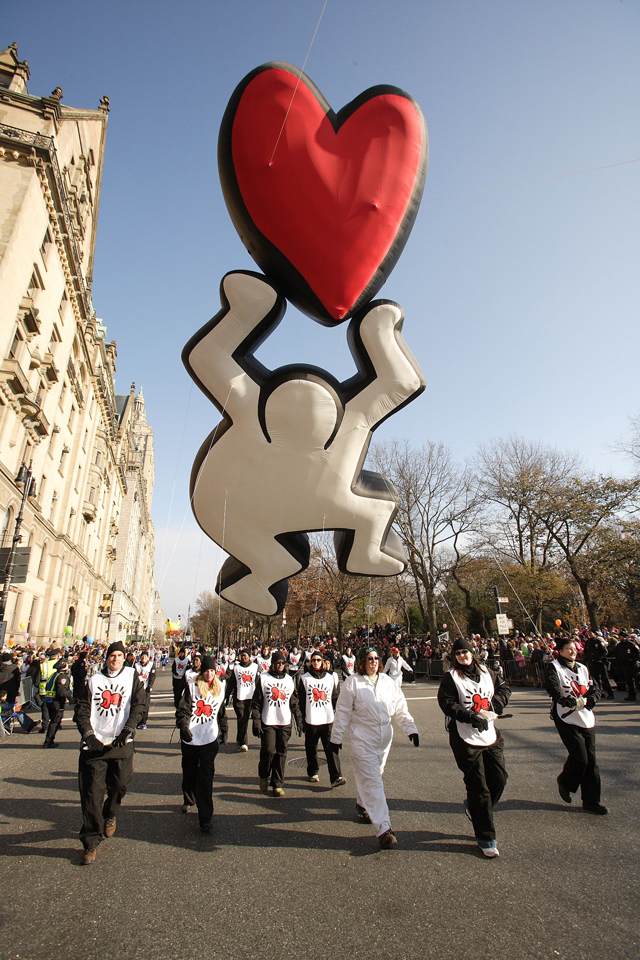 And this Tim Burton one from 2011!!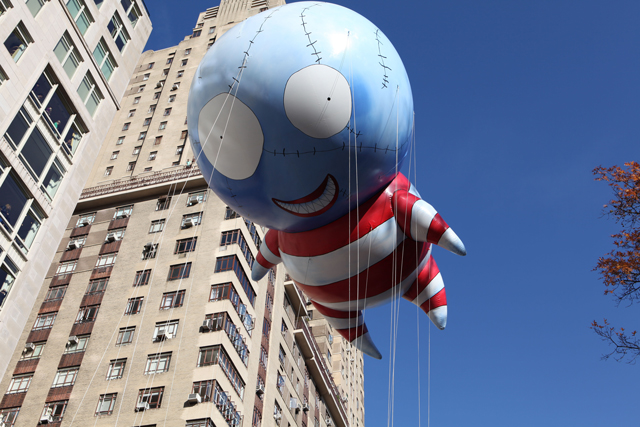 images via Macy's, Inc.
Ok, enough vintage stills. Are you ready for some vintage FOOTAGE?!! I picked out some fun videos…
This footage of the 1939 Macy's parade was found on an 8mm reel in a junk shop in western Massachusetts by Tom Pappalardo of Standard Design. He held onto the "mystery reel" for a decade before deciding to watch it! When he finally viewed it, he discovered the rare COLOR footage of the parade featuring a Pinocchio with a GIANT INFLATED NOSE…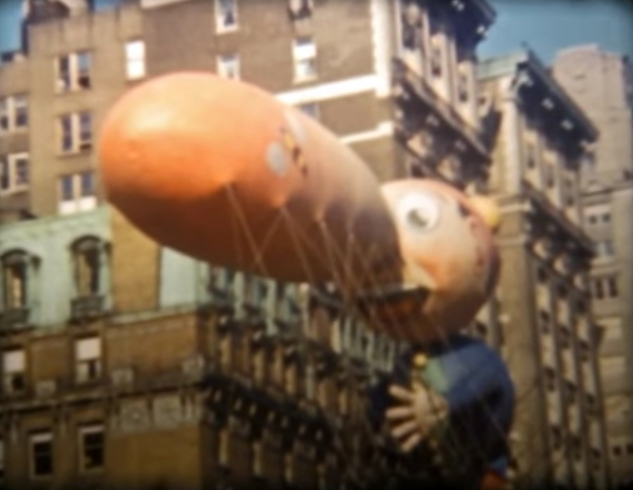 The Tin Man from The Wizard of Oz…WHICH PREMIERED THAT YEAR!!
AND MORE!
WATCH:
Here's a newsreel about the parade from the 1960s which features The Munsters!! In their HOT ROD, the MUNSTER KOACH!!
WATCH: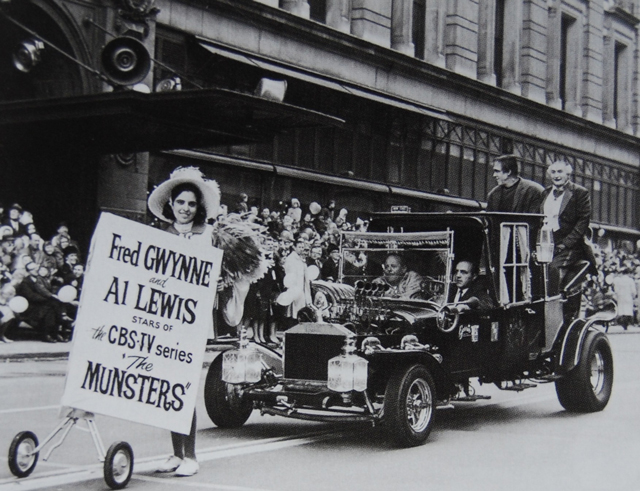 image via Car Lust
Remember in 2008, when Rick Astley RICKROLLED the parade?!!! I DO!
LASTLY…here's a SNEAK PEEK of the 2015 parade…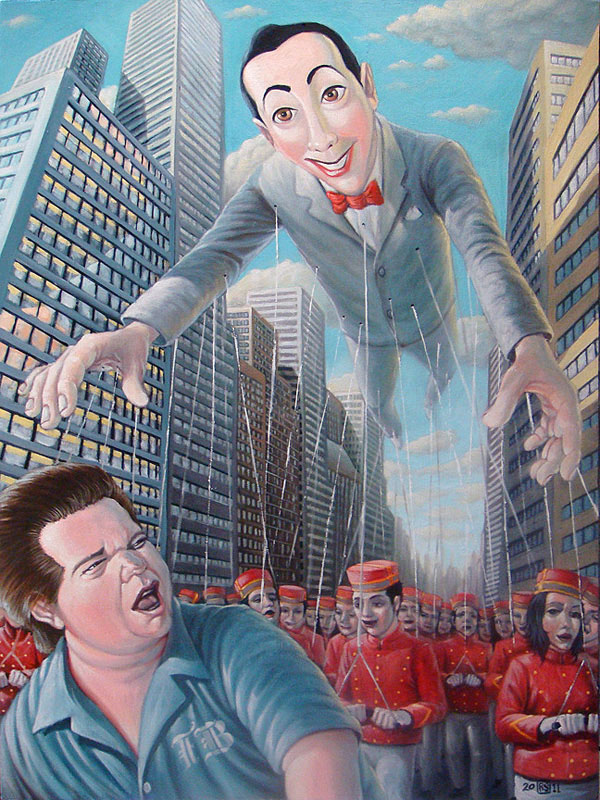 Just kidding, this is a painting by Ryan Sanchez!
TGIF!!