LOOK at this Christmas tree made by a fan of mine, Angela Walsh!!! It's so creative, isn't it?!!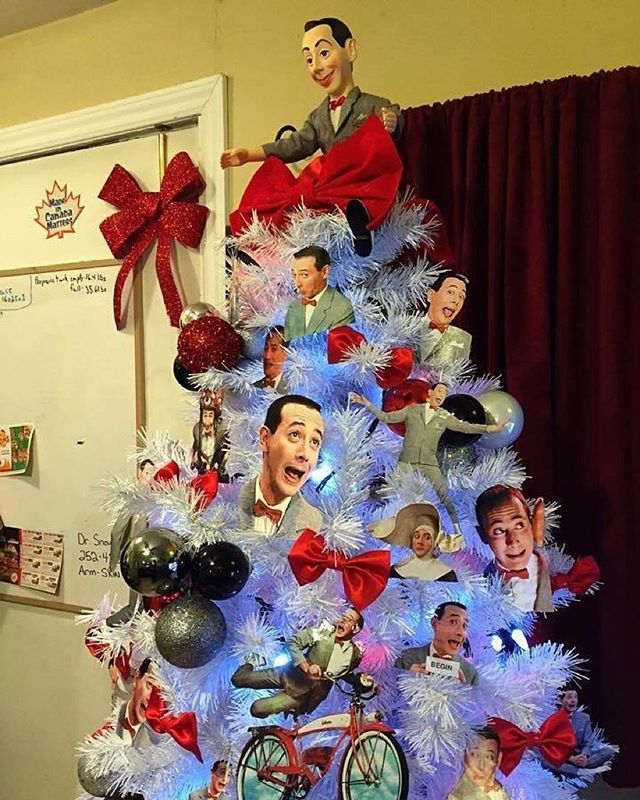 She says, "Thought I'd go a little untraditional this year..Behold, Oh Christmas Pee!! Pretty sure I will never be able to top this masterpiece…complete with homemade bowties and Mr. Herman himself sitting proudly at the top! And my Super Awesome Pee-wee Cut out my uncle made was the perfect finishing touch!
Special thanks to Anne Walsh for the help with the bow ties and the print outs!
Merry Christmas Everyone! Xox"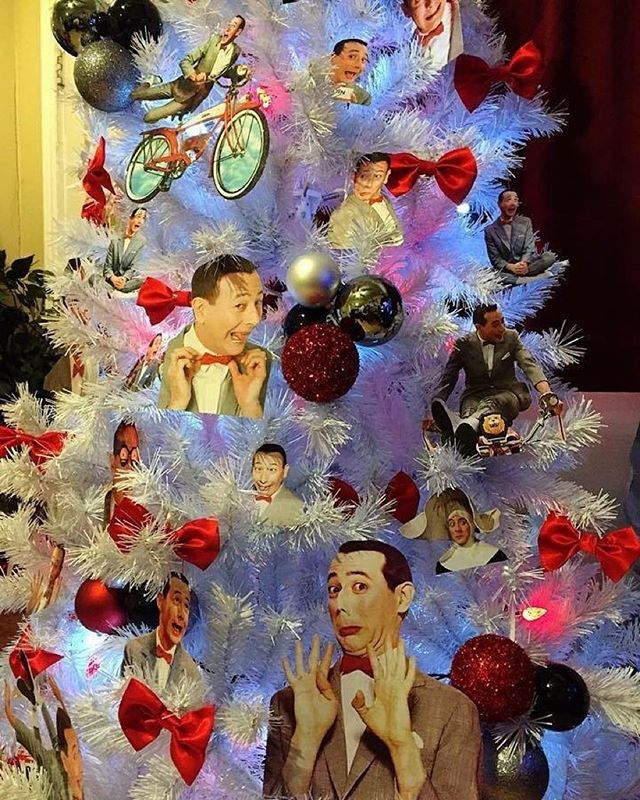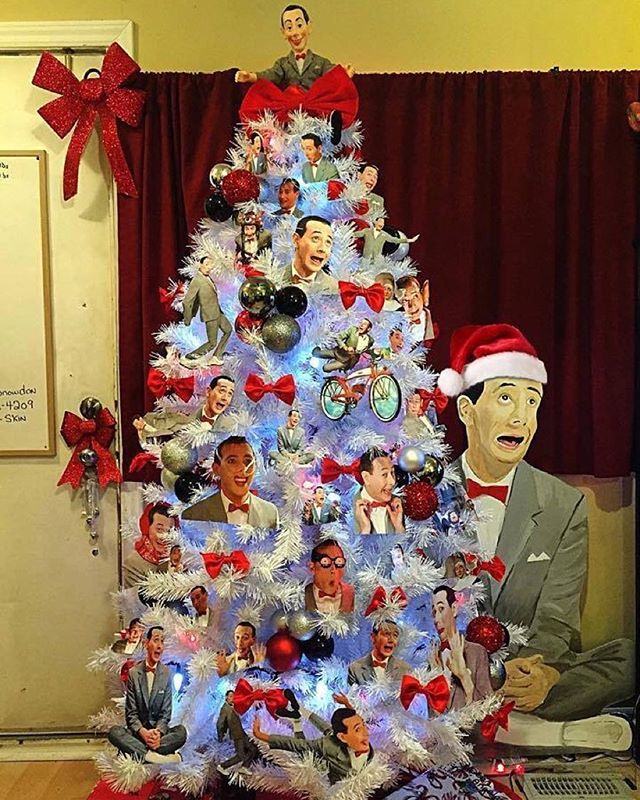 Wanna make your OWN "Pee-wee Herman Christmas tree"????!!!
Start right HERE with THESE ORNAMENTS!!