For Pencil Day, I picked out something VERY PENCIL-Y!
In San Francisco, California there is a home, called Granny's Empire of Art, with a three-story stairwell covered in PENCILS (and rulers and erasers and crayons and other school supplies)!!
It's an art piece by Jason Mecier called "Pencil Vania" and it's AMAZING!!
Don't take my word for it… TAKE A LOOK FOR YOURSELF!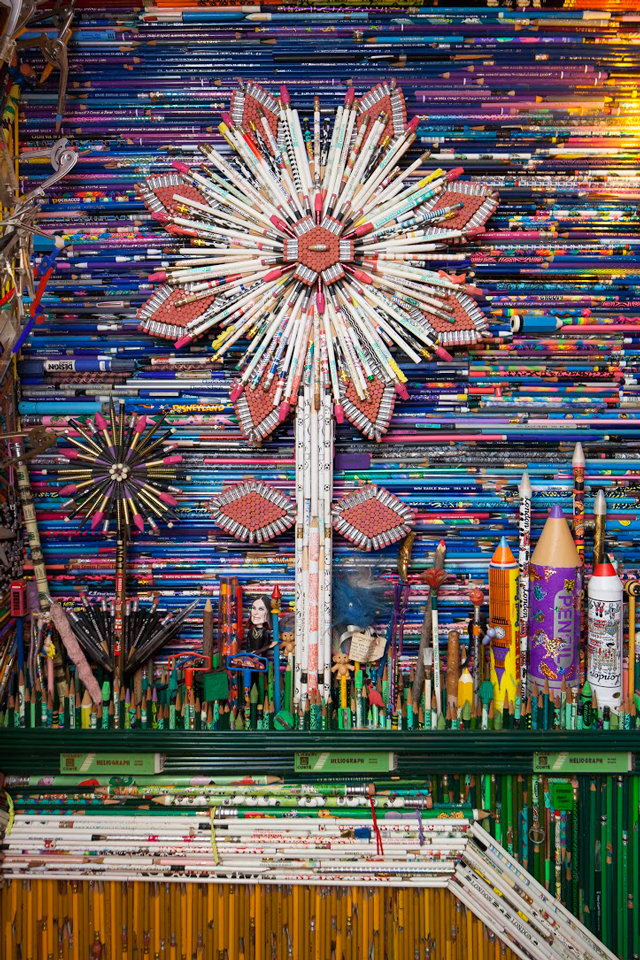 The home's owner Jaina Davis commissioned her friend Jason to start creating the piece in 1997. He wasn't finished until 2002! FIVE YEARS!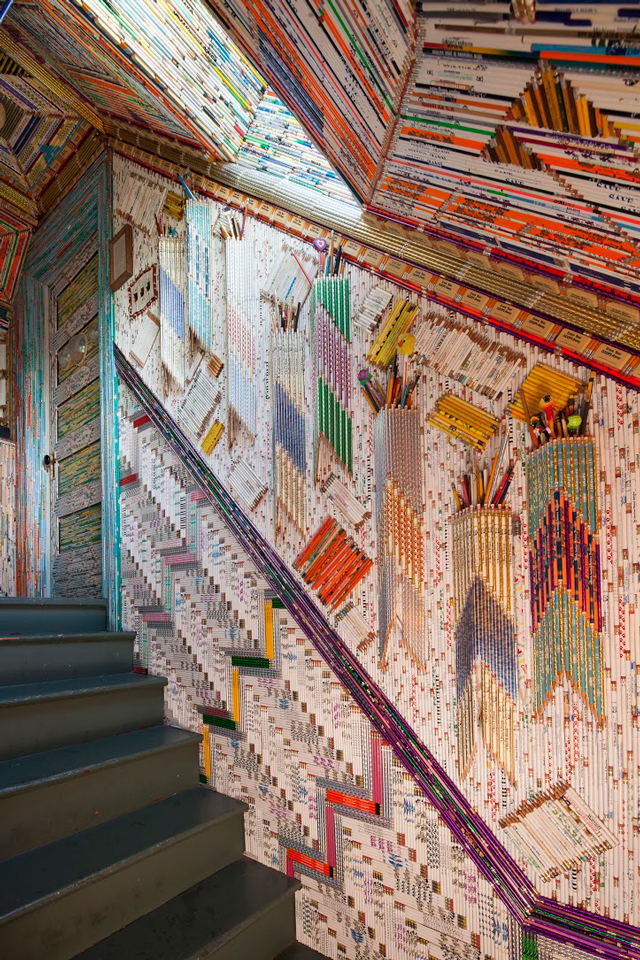 How much did it cost?

A lot.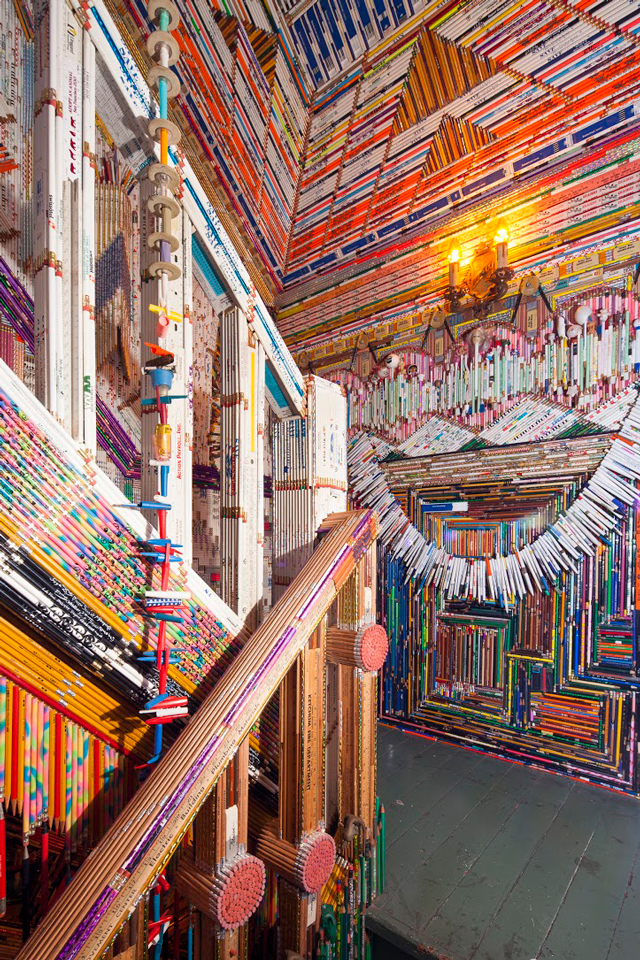 Do you have a favorite part of the pencil mosaic?

After living with pencils for a decade, Jaina's favorite part is discovering the little details she never noticed before—like the pencil with erasers at both ends!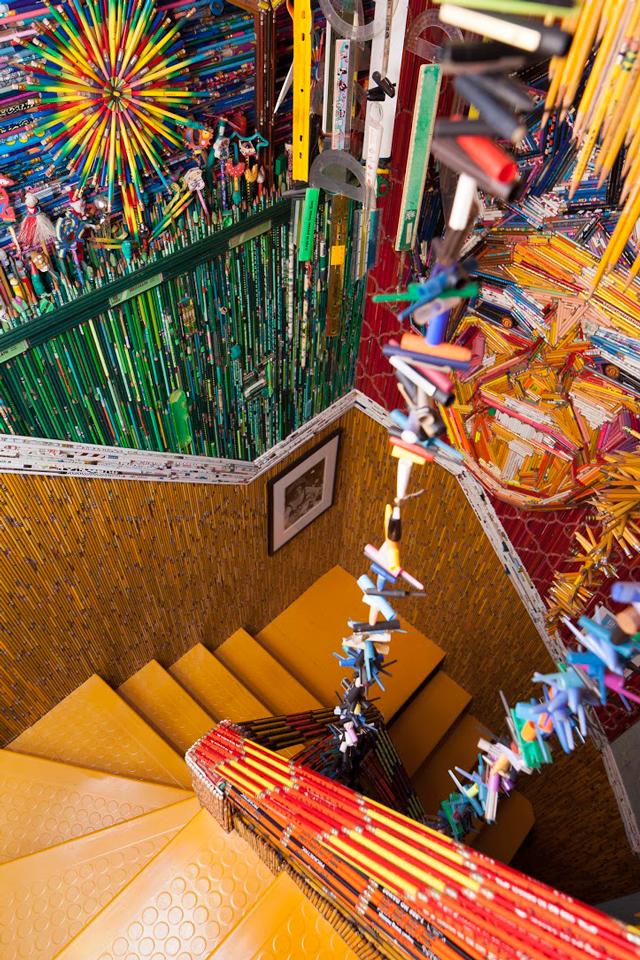 This is "Granny," a futuristic portrait of what Jaina will look like when she's 88, and if she was made of pencils!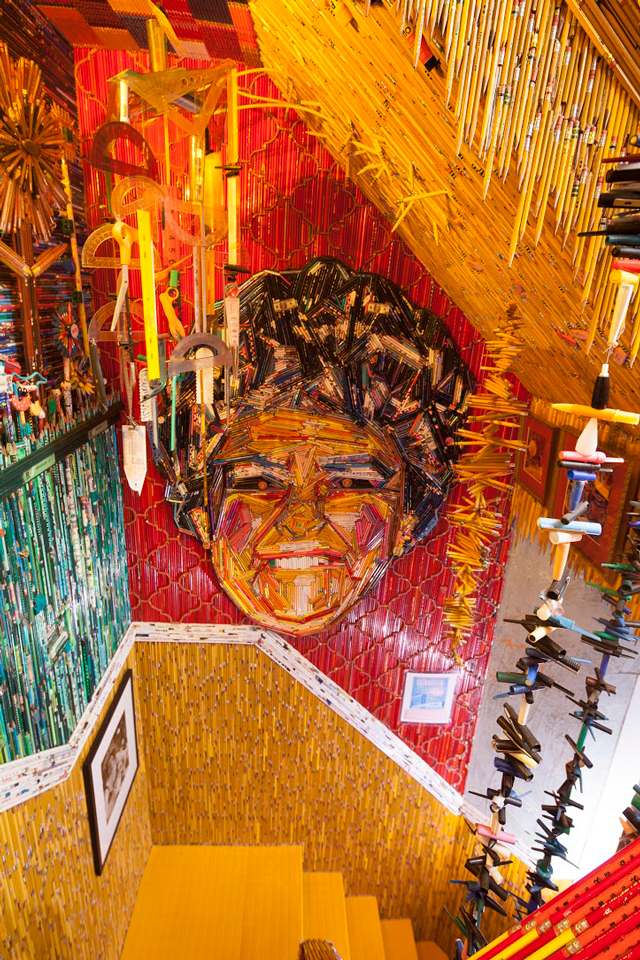 How many pencils are there?

Eleventy billion. OK, really, according to our number cruncher …there are 185,252 pencils.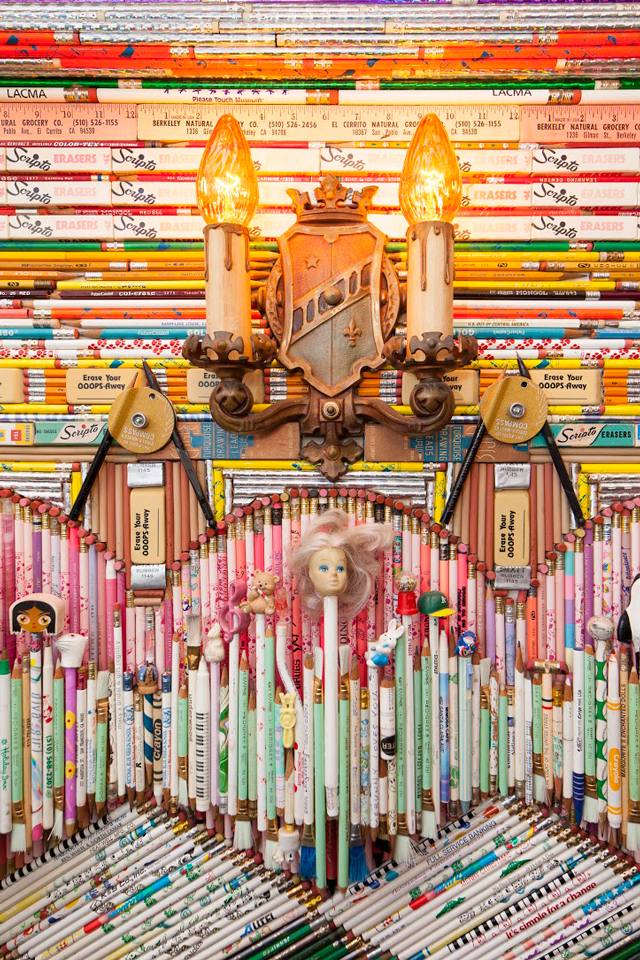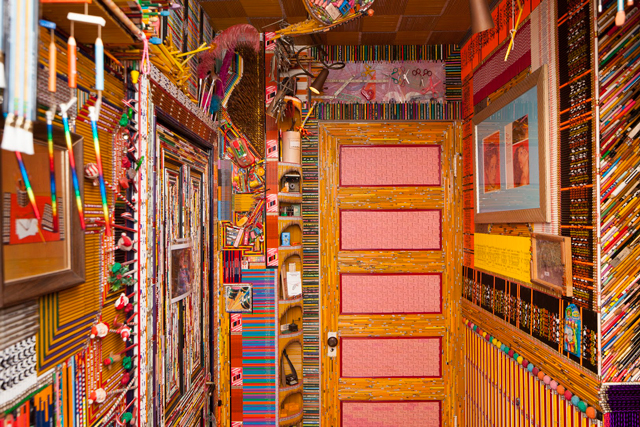 NEAT-O! Read the answers to Pencil-Vania's FAQ here!
photos by Anthony Lindsey 
Here's Jaina and Pencil-Vania's artist, Jason Mecier!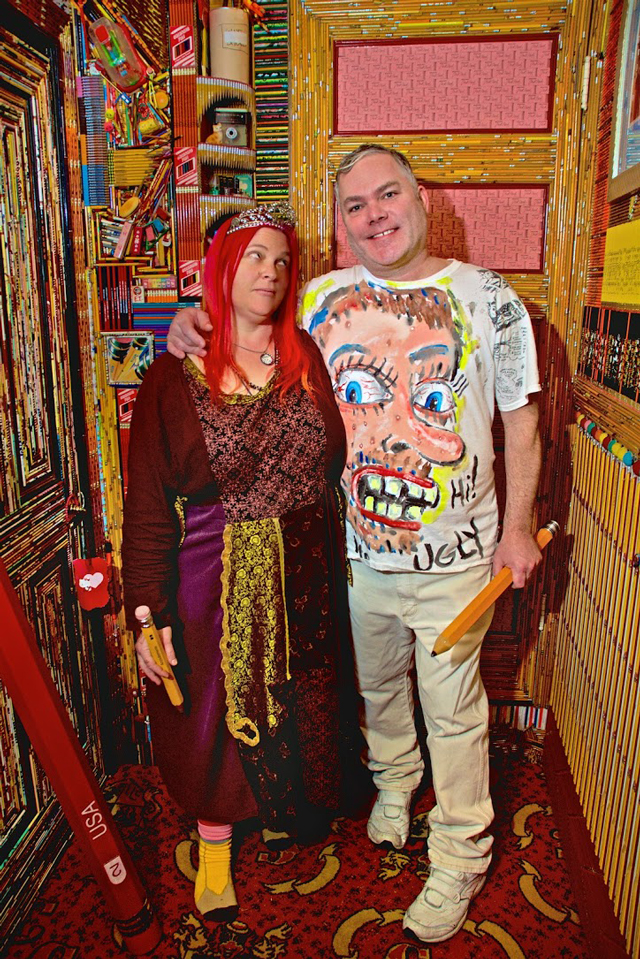 Happy Pencil Day!!!