Artist Ken Turner of Canada made this cool alternative poster for my new movie, Pee-wee's Big Holiday!!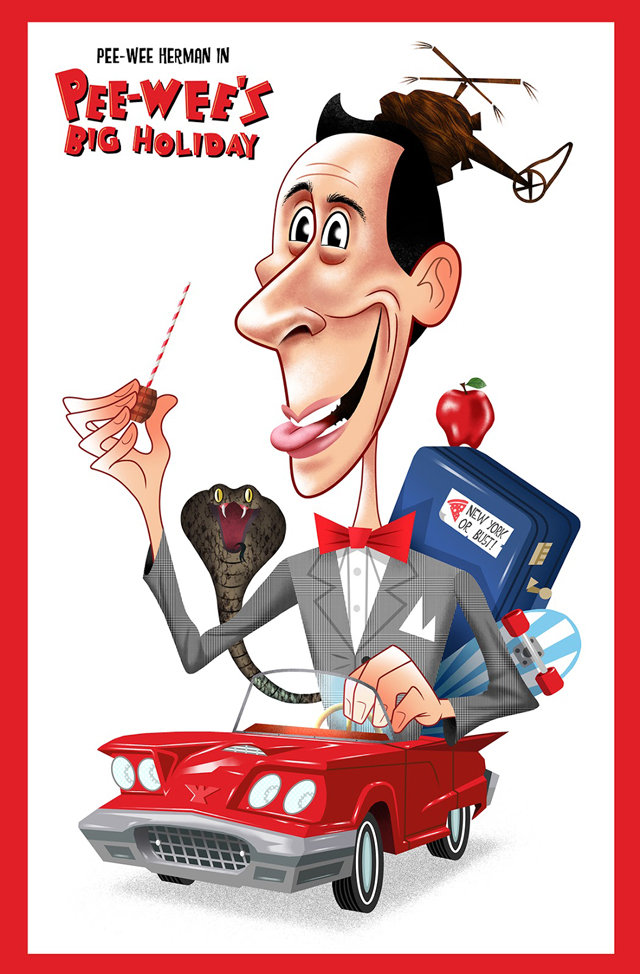 He wrote on his blog:
Last month I checked out the newest Pee Wee film on Netflix called
"Pee Wee's Big Holiday"
and it was classic fun – hasn't lost a beat – Pee Wee Herman.

So, as a huge fan, it was only natural to make an alternative art poster for this newest movie.
Thank you, Ken! Your art now has a spot in my online fan art gallery!