LOOK at THIS, a gigantic monster chunky turtleneck jumpsuit!! WOW!!
via TIWIB
It's hand knit by Strickolino, a German crafter who has been making chunky knit garments for 15 years!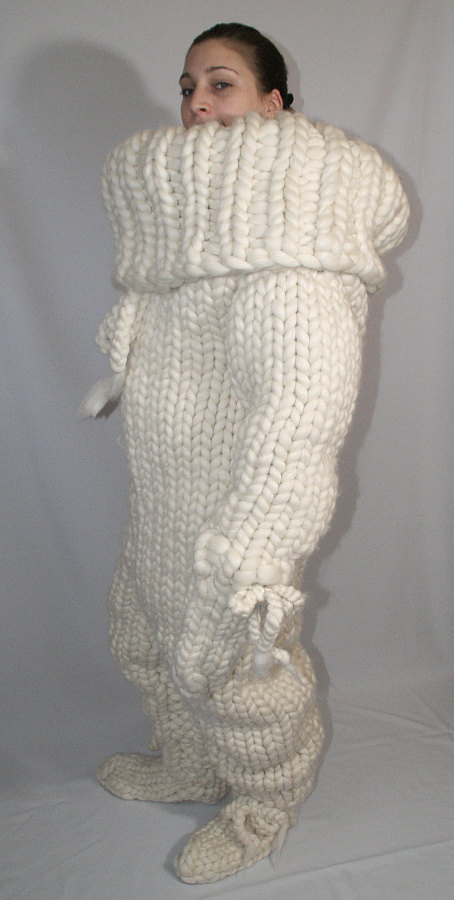 She says, "It all started with a normal knit sweaters, which has specialized over time, more and more, up to the most unusual knitwear. I discovered the chunky knit and create my passion yarns themselves, and so was born Strickolino."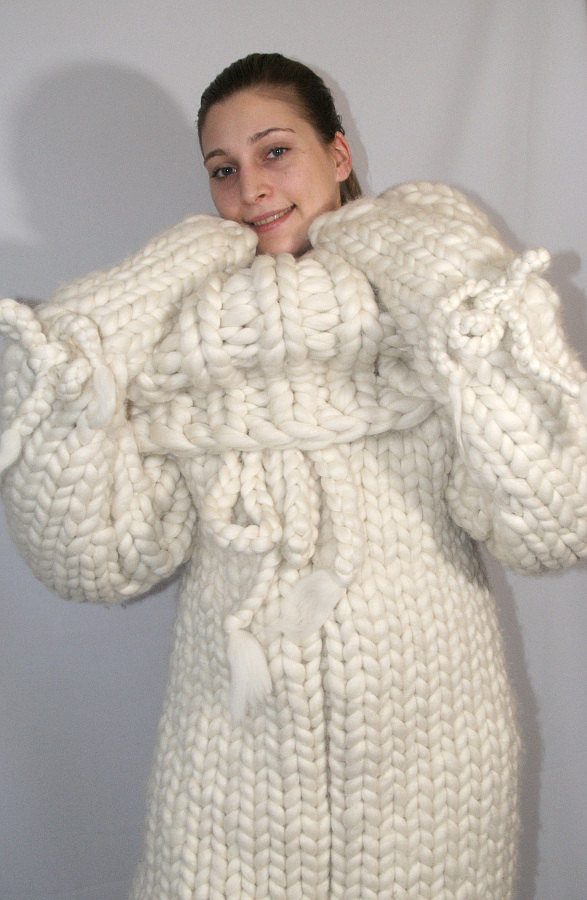 For $919.66, you can have one custom made for you! It's made of 100% sheep wool!