You have GOT to see the incredible art of Chicago-based Jane Labowitch (AKA Princess Etch A Sketch)!! Her medium? The Magic Etch A Sketch Screen, of course!!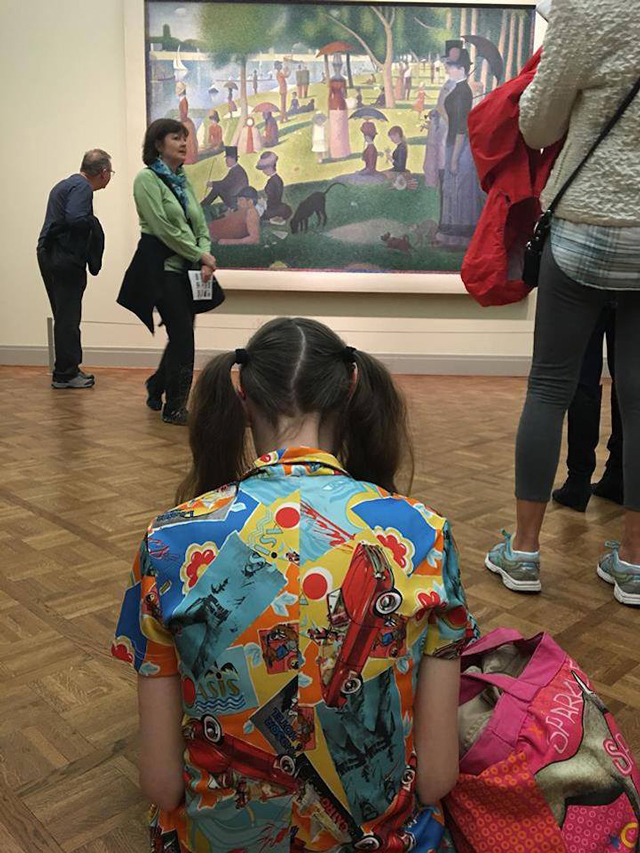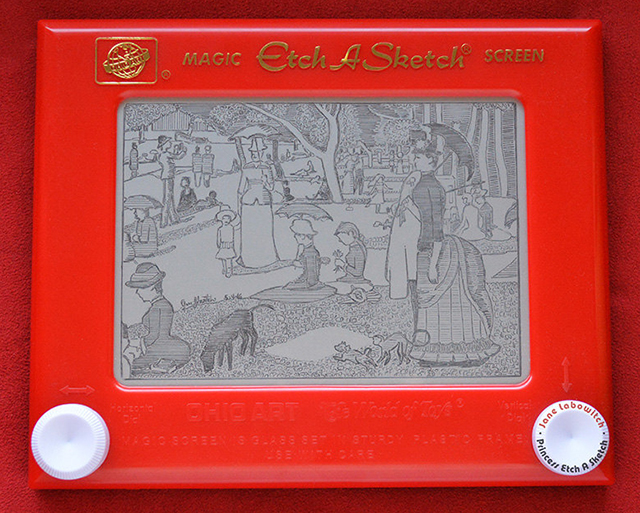 George Seurat's Sunday Afternoon on the Island of La Grande Jatte
She says, "In 2013, I graduated from art school with a BFA in Illustration. Now I make a living selling art created on an Etch A Sketch!"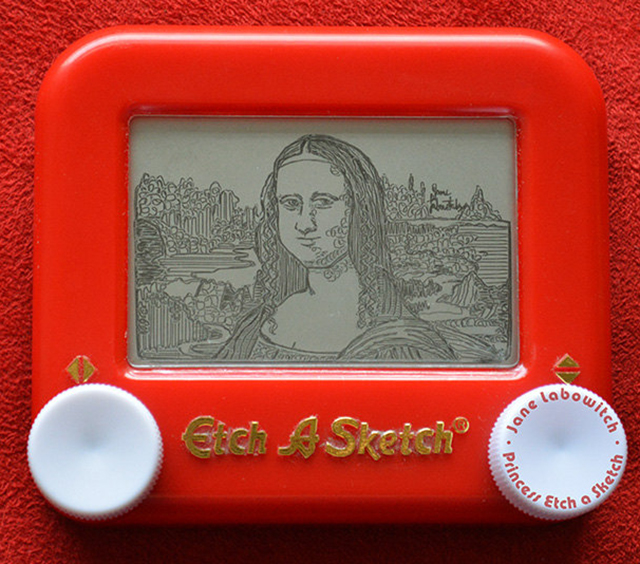 Leonardo Da Vinci's Mona Lisa
You can buy prints of her art on Etsy, as well as the actual physical pieces. She glues down the knobs, so they will NEVER ERASE!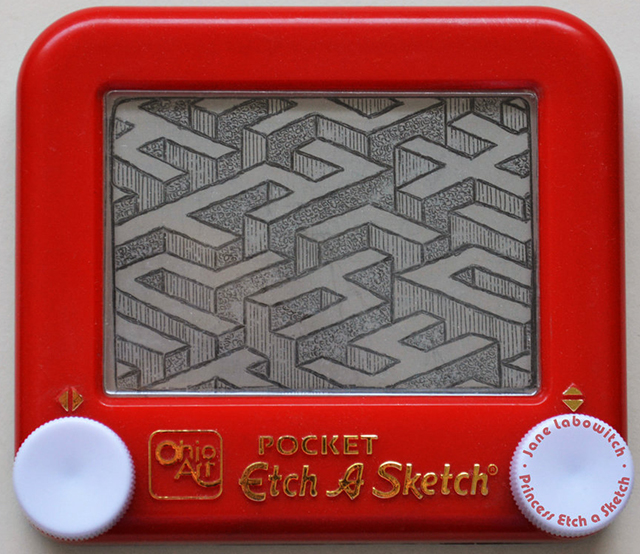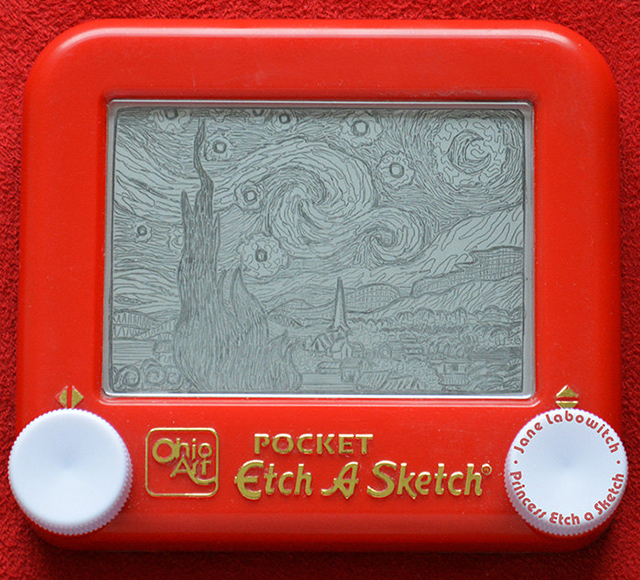 Van Gogh's Starry Night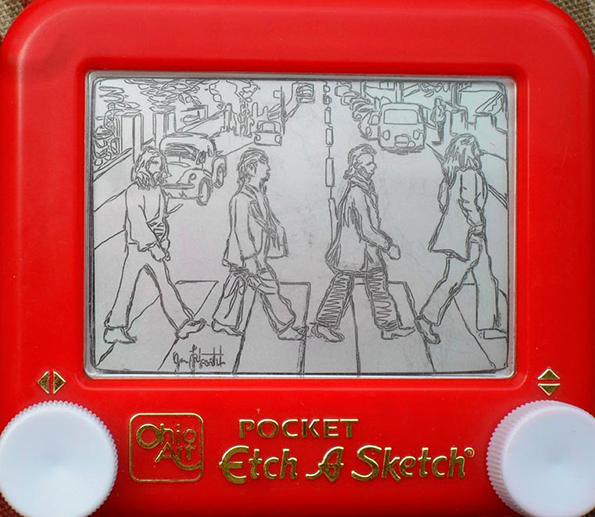 The Beatles' Abbey Road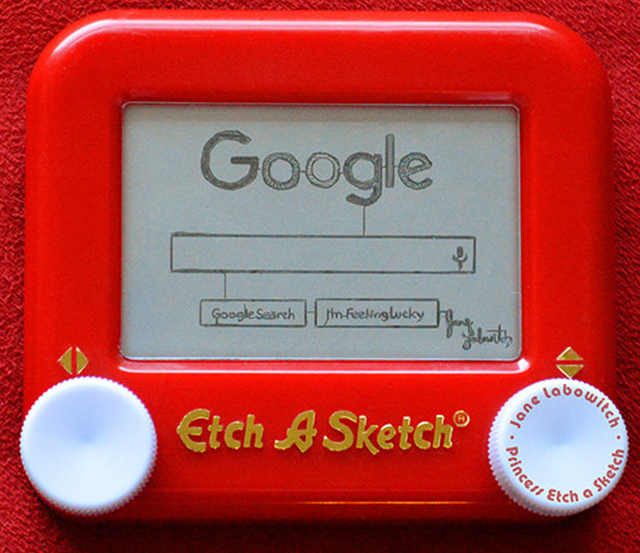 Think YOU can create Etch A Sketch art like this? You're going to need at least one of THESE:
And LOTS of TIME!!
UPDATE: Jane made one of ME!!