Yes, it's true! Some great news from my friends Sid and Marty Krofft… one of their TV children's shows from the 1970s, Sigmund and the Sea Monsters, has been remade as an Amazon original series! 
If you didn't already know, the Krofft brothers are the creative geniuses behind many iconic kids shows from the 1960s, 1970s, and 1980s, like Land of the Lost, H.R. Pufnstuf, Lidsville, and The Bugaloos.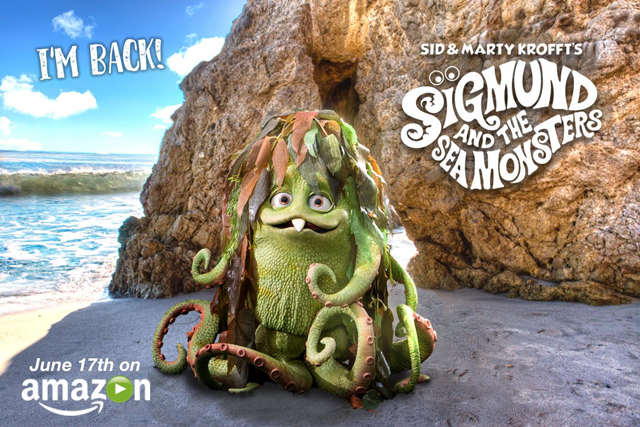 The original Sigmund series ran from 1973-1975 and starred Johnny Whittaker and Scott Kolden as the brothers who find and house the lovable Sigmund, the sea monster.
The new cast features Solomon Stewart and Kyle Harrison Breitkopf as the brothers and my friend David Arquette! He plays the "bad guy," a monster hunter by the name of Capt. Barnabas.
Look at how scary he looks! Yikes!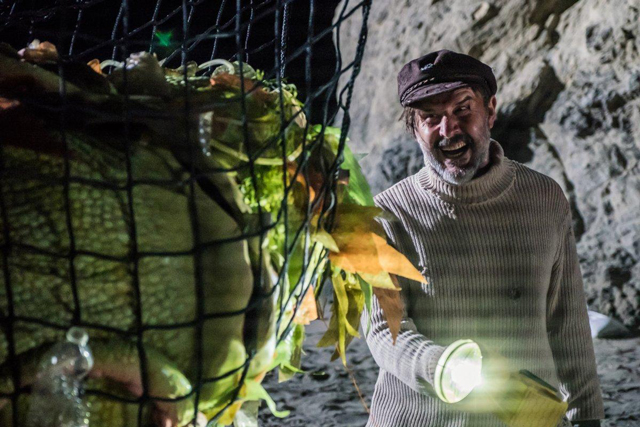 He says he's honored to work with the Krofft brothers…
The first episode of the new series is available right now on Amazon! 
Watch it NOW! It's free to watch with a Prime membership! If you enjoy this fun remake, vote for it HERE.
Psst… look for Johnny Whittaker's cameo in the new series!