This is SO COOL!! Make your toast look like a MONSTER!! A one-eyed EGG MONSTER with missing teeth!!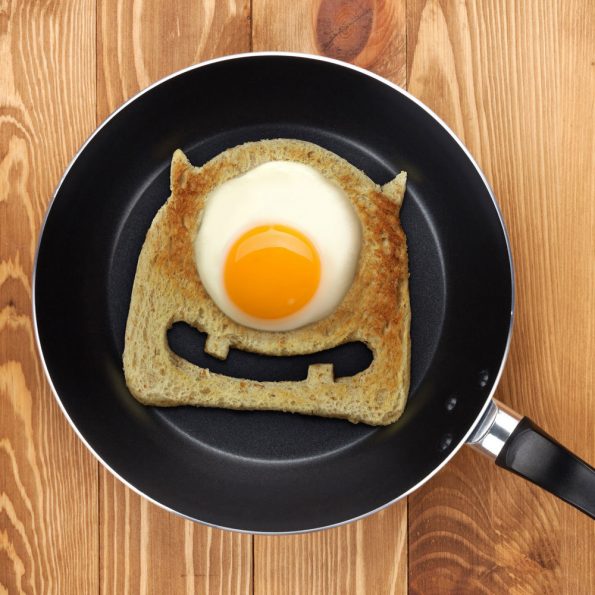 It's a mold that presses a piece of bread. You then toast your bread and cook an egg to the middle of it! Playing with your food just got to new levels of fun!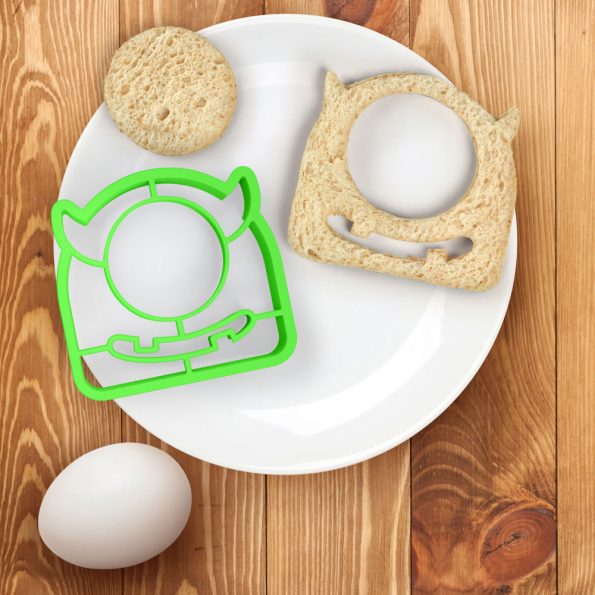 The Egg Monster bread cutter is available for $8 at Fred and Friends.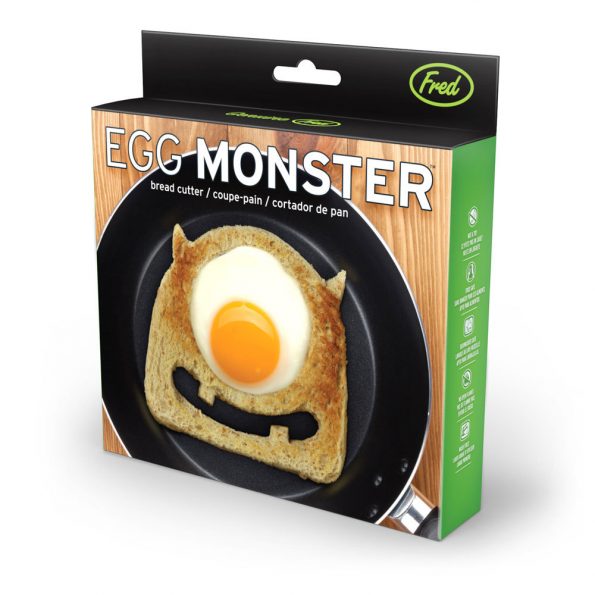 The EGG MONSTER kind of reminds me of Roger the Monster from the Playhouse!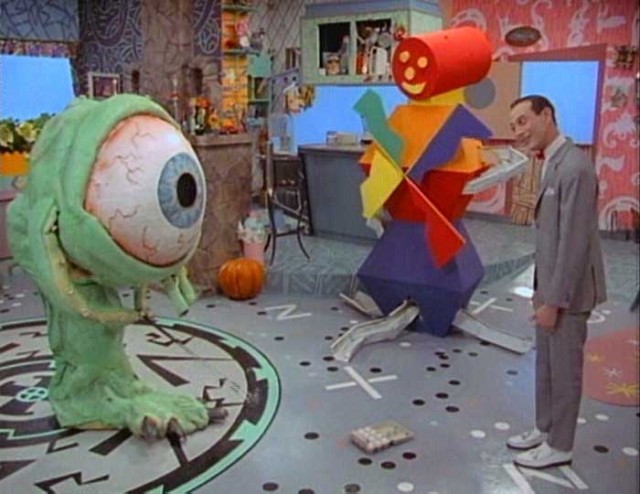 Am I right?