Today's the day we celebrate Paul Bunyan, the all-American flannel-clad lumberjack of yore!!
This guy was BIG. He used a PINE TREE to comb his beard!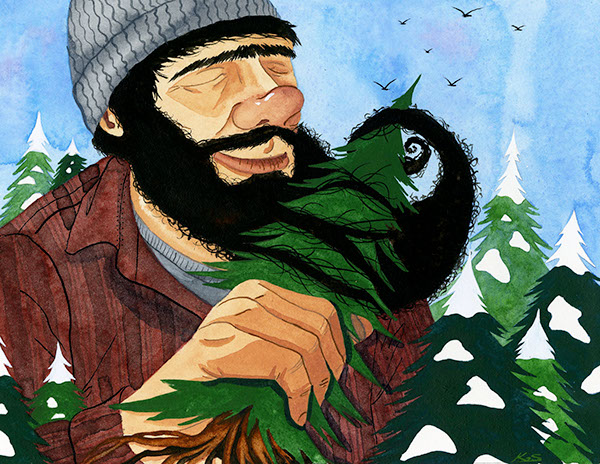 His ox's name is Babe. Paul found him in the bitter cold snow one winter and the 14-ton animal always remained blue: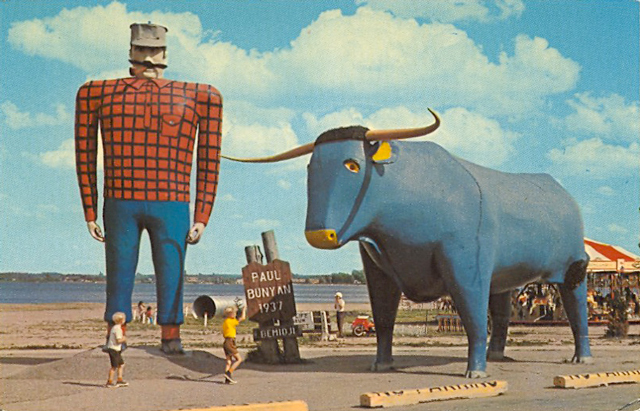 It's said that five huge storks to deliver the baby Bunyan to his parents, because he was that big already at birth!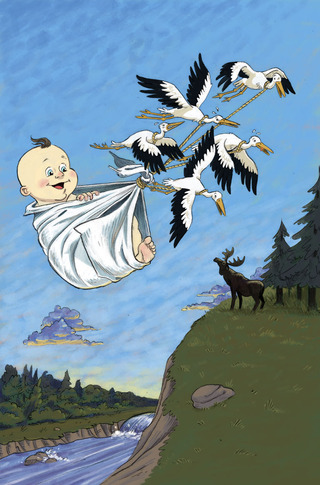 The stories about Paul Bunyan are, of course, tall tales. 
However, it seems his existence isn't simply folklore, but that historians believe he was based on a real lumberjack:
Fabian Fournier, a French-Canadian timberman who moved south and got a job as foreman of a logging crew in Michigan after the Civil War. Six feet tall (at a time when the average man barely cleared five feet) with giant hands, Fournier went by the nickname "Saginaw Joe." He was rumored to have two complete sets of teeth, which he used to bite off hunks of wooden rails, and in his spare time enjoyed drinking and brawling.
Here's what "Saginaw Joe" looked like: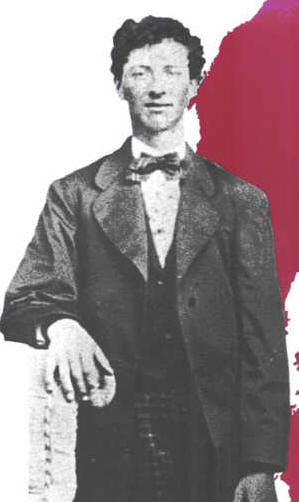 He was murdered in 1875. "His death, and the sensational trial of his alleged killer (who was acquitted), fueled tales of Saginaw Joe's rough-and-tumble life—and his lumbering prowess—in logging camps in Michigan, Minnesota, Wisconsin and beyond," according to History.

It's said that his legend merged with Bon Jean, another French-Canadian lumberman. "Bunyan" is believed to be a pronunciation of "Bon Jean."
Of course, there are other versions of the Paul Bunyan story. Check this one out when you have a few minutes. 
Wherever the truth lies, no one can deny that the tall tales of Paul Bunyan and Babe are part of American culture!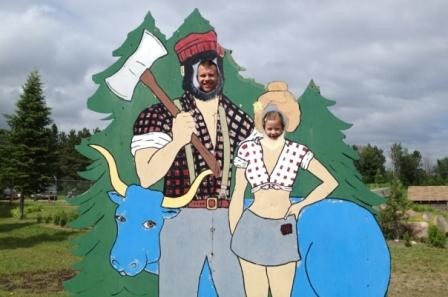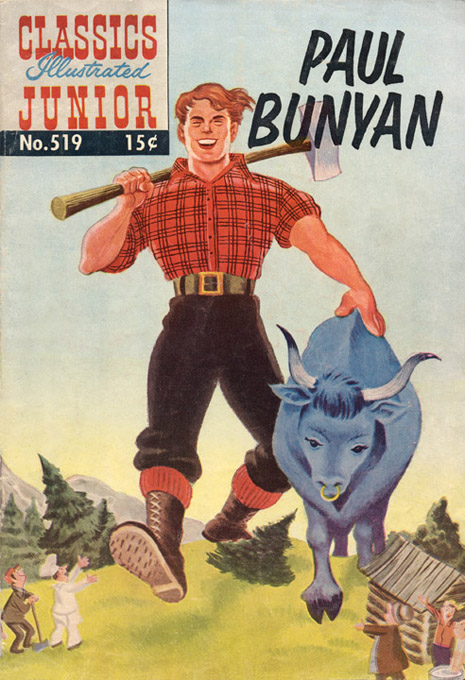 Happy Paul Bunyan Day!!