From time to time I come across unusual real estate for sale. Today was no exception!
In the woods of Olalla, Washington, there is a three-bedroom storybook property known locally as "Snow White's Cottage"!!! And it's FOR SALE!
Look at this place…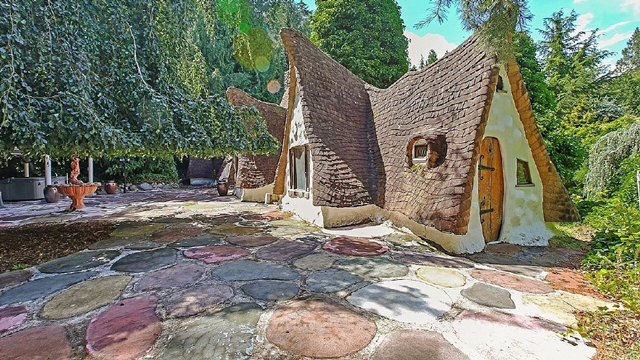 Here's its description:
Snow White and the 7 dwarfs retired in Olalla and now are putting their home up for sale. This is the most amazing storybook home you'll ever find. Words can't describe the meticulous detail that went into building! There's not a square or a corner anywhere. Each door was hand built with extensive iron work. Wood beams were hand carved, stained glass windows are everywhere, and the walls are more like a magical cave. Perfect for a B & B and/or wedding business. Come witness the fantasy!!!
Sounds nice!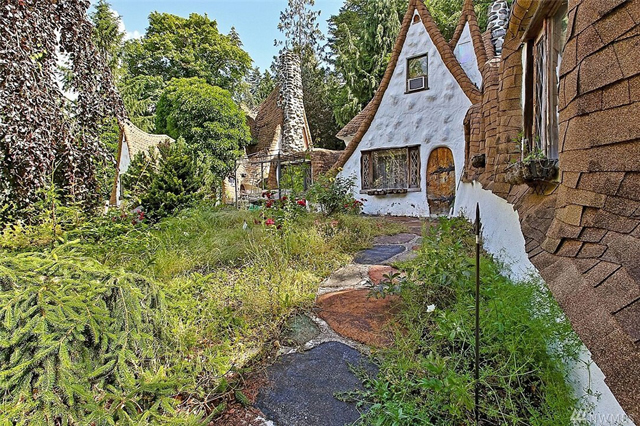 I'm not sure what this structure is but look at that the tiny rounded door!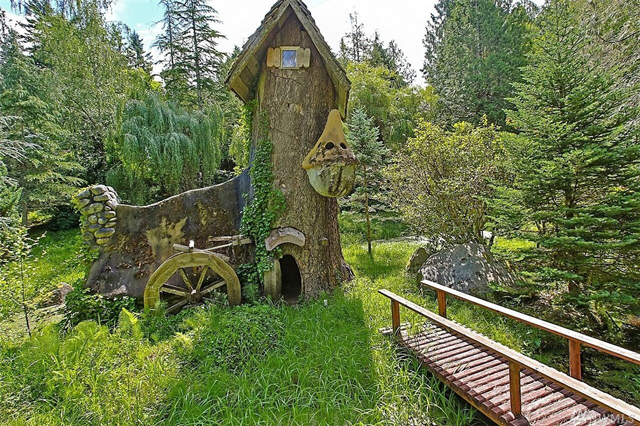 Snow White's Cottage is available now for $825K! Psst… wanna peek inside? Check out THIS PAGE!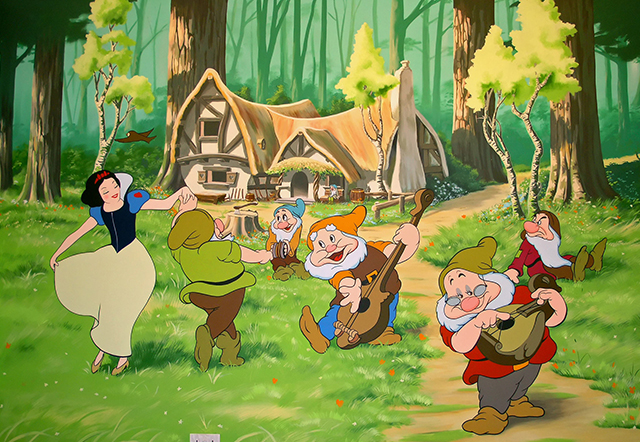 Snow White and her friends are NOT included in the sale price! 
If you like unusual storybook homes like this, be sure to check out THIS PAGE!