It's Fan Art Friday, so I thought I'd share the COOL crocheted creations by Austin, Texas artist Allison Hoffman…
Take a look at the Playhouse pieces from her yarn-tastic portfolio…!!
First, here's me, Pterri, Miss Yvonne, and Clocky!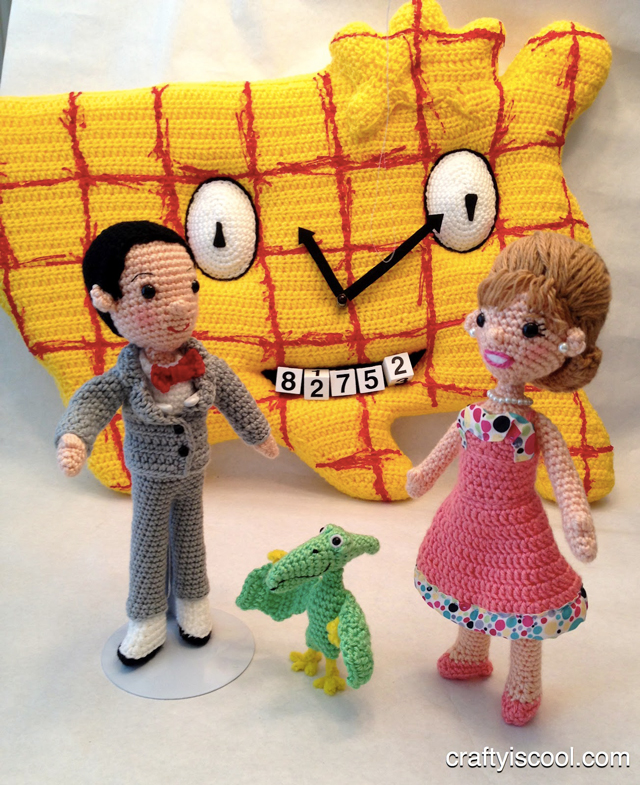 Allison's Clocky is a full-sized WORKING one! Neat!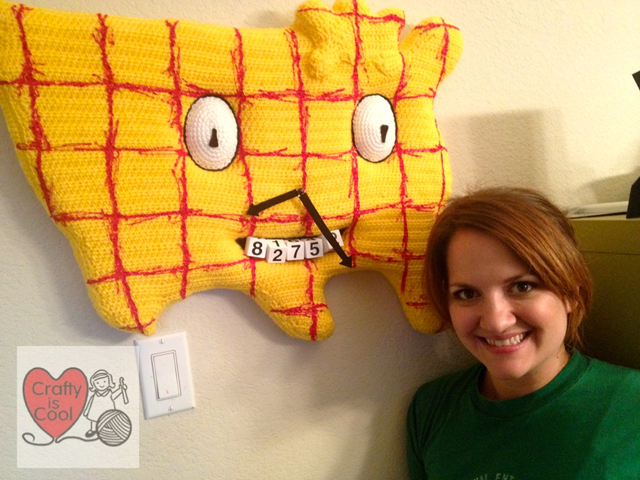 Here's me and Chairry…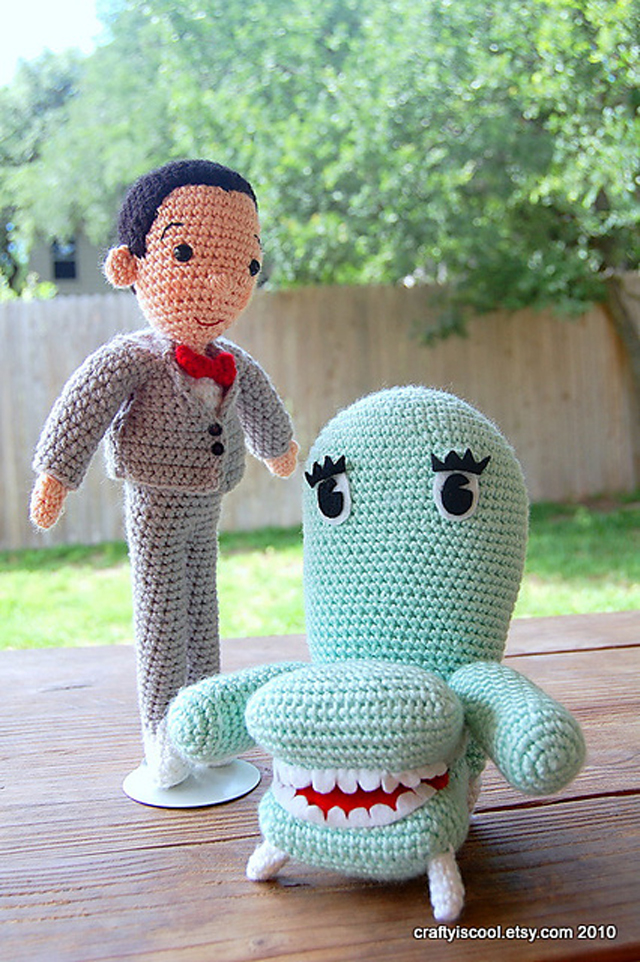 And Jambi!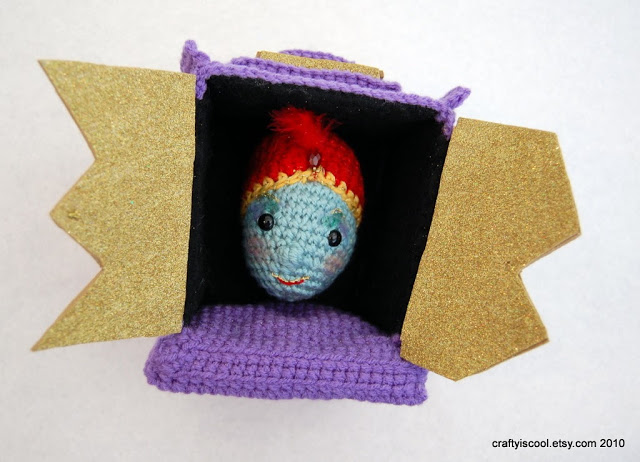 And Magic Screen!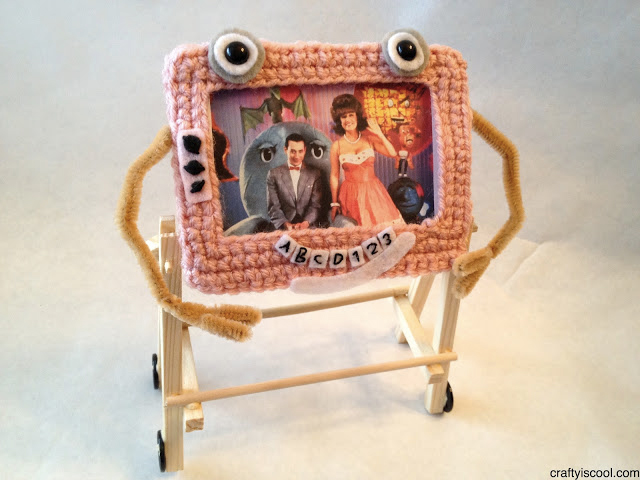 Magnets allow Miss Yvonne and I to hold hands…!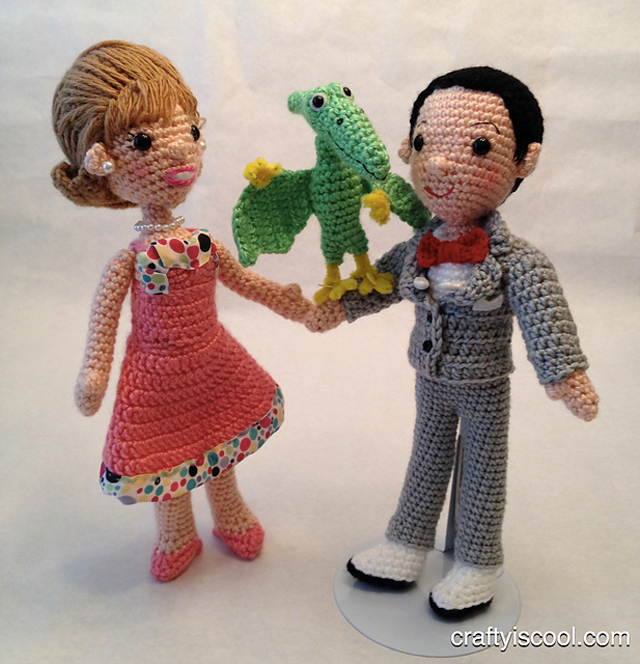 Check out more of Allison's creation at her website, CraftyisCool.