Japan seems to always be one step ahead with their GAME-CHANGING inventions. Take, for instance, this arm device. It attaches to your desk and will keep you from being hunched over! Or, use it as an ARM PILLOW!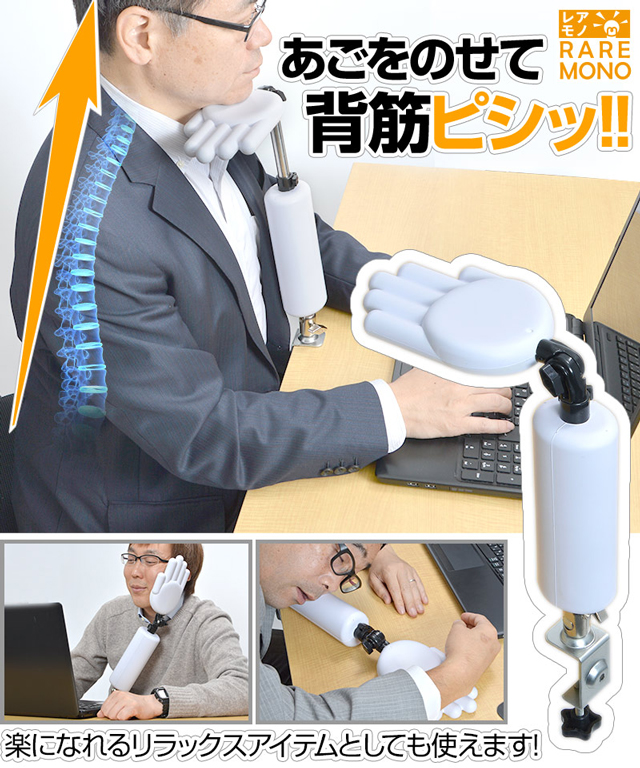 Read part of its official description to fully understand its use:
For a long time have a desk work, unwittingly, or not in the stoop?
Heavy head, but such should be supported by the entire body, that's the attitude to become a slouch of stoop,
will be supported only in the neck and shoulder, an abnormality in the body, such as stiff neck and headaches will be generated.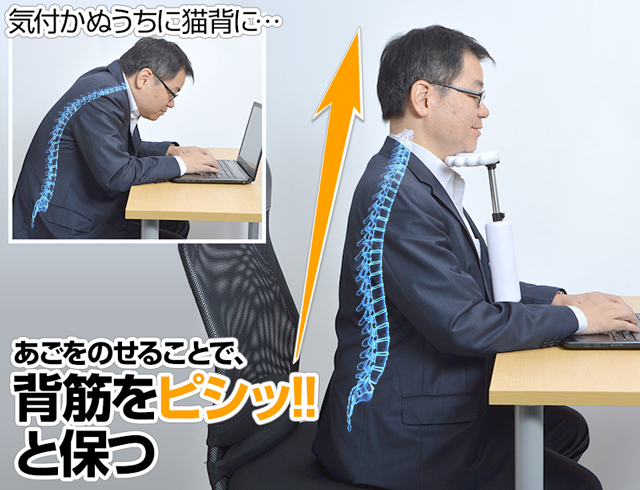 Available for 3,980 yen. The Normal price is 4,980 yen, so this appears to be a good deal.
Thanks, Mailman Mike!