August 28th is National Bow Tie Day!!
Today we celebrate the BOW TIE, a fashion piece that is near and dear to me! 
Here's a short history of this super-cool and totally-sophisticated neckwear:
The bow tie dates back in the 17th century back in Croatia. Here mercenaries would use neck wears that somehow resembled scarves to bind the collars of their shirts. These neck wears were called the cravats. In no time they were adapted the Upper Class French citizens who had the reputation of being highly influential in the fashion world at that time. The cravats evolved into today's neck wear; the bow ties and neckties.
Fancy!
Of course, a RED bow tie is a classic choice and my personal favorite, but there are MANY other cool ones out there… LIKE:
This GREEN APPLE CORE bow tie made by rommydebommy says "I was hungry, but still wanted to look good."
Available on Etsy for $56.08. (More food-related bow ties here.)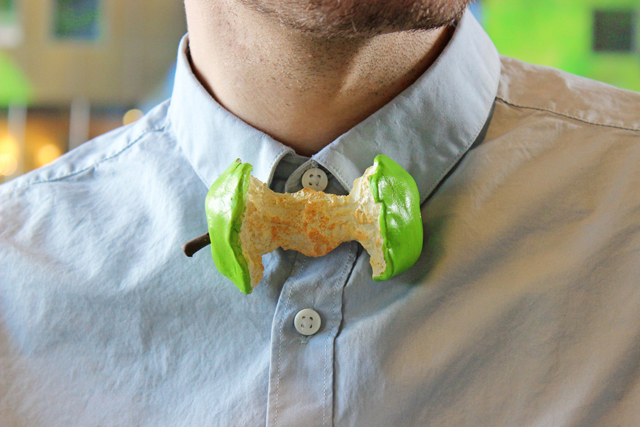 Speaking of hungry, this M&M'S bow tie is tricky. One one hand, it's makes a strong statement. On the other hand, it would be difficult to not rip it off your neck and eat the candy inside!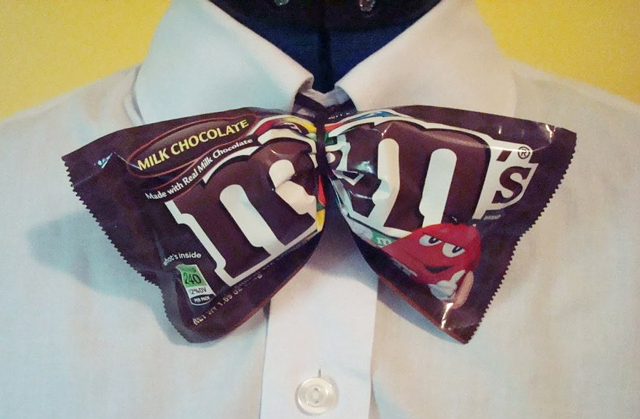 With this bow tie, you can go from "Normal to Formal" in seconds! Store the Emergency Bowtie in a safe place, so it's ready to pop open for any and all "formal emergencies" that come up!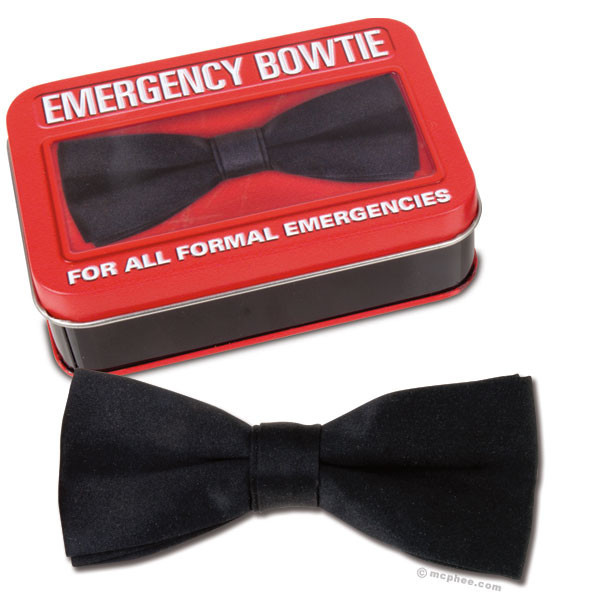 Created by artist Nicholas Tee Ruiz, this bow tie made of guitar picks could help you out in a real "jam."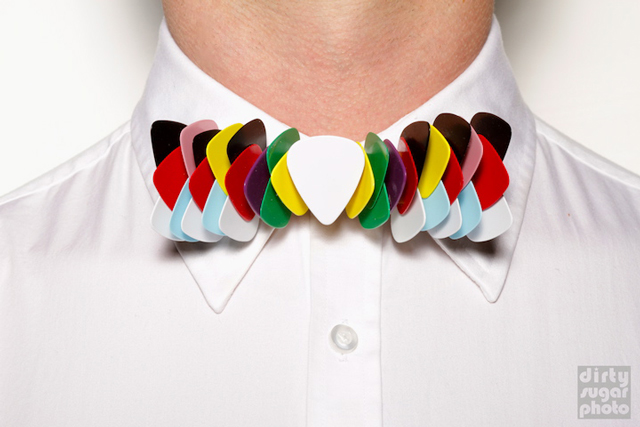 Of course, one of my new tee-shirt designs prominently displays my red bow tie!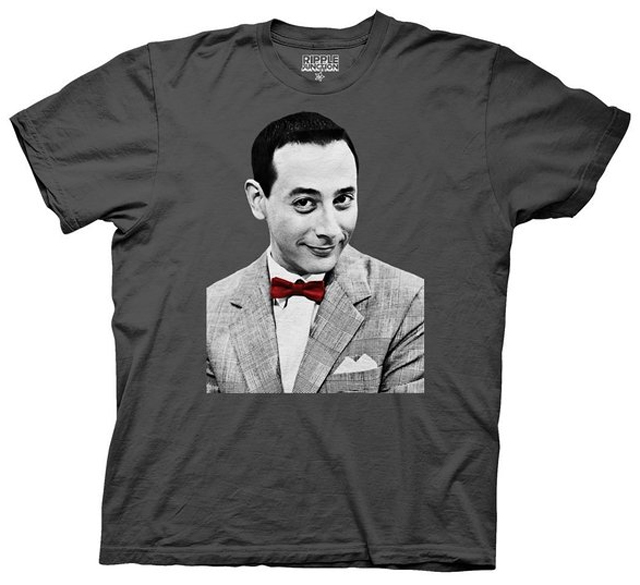 It's available for $19.95. Get two at that price!
Hope everyone has a GREAT Bow Tie Day!! If you get a chance, take a look at my recent "Bow-Tied Adventure" in GQ!