Redditor buildingsonfire recently shared this photo of his dad's sculpture… a PYRAMID made of 1,785 BOWLING BALLS!! It's 15 years in the making!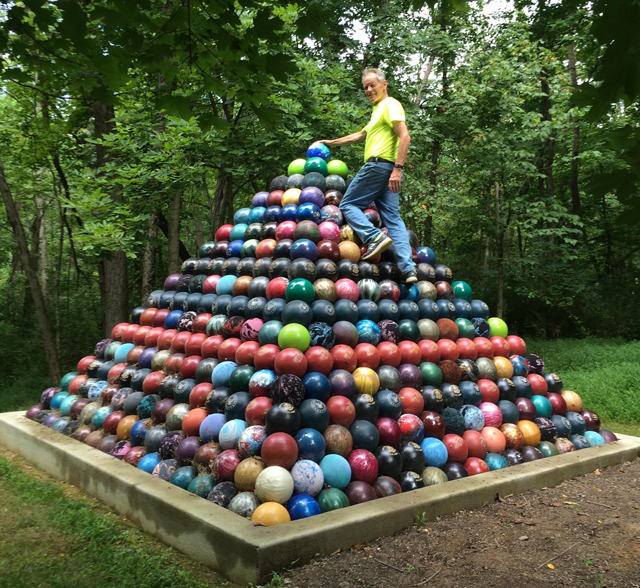 Here's some of the answers to the most frequently asked questions…
— Base is… 17×17
— Bottom is crushed gravel, not cement, so there's drainage to prevent standing water/mosquitos
— But, he made sure all the finger holes are pointing down, also to prevent mosquito breeding.
— almost all the balls were donations, gifts, or discarded from manufacturers/alleys
— Red row, half way up: all balls manufactured for the Marines, accidentally made 1/4″ too big for ball return machines, donated from the manufacturer
— Blue row, two up: same, but from Navy surplus balls
— Black row, above that: same, but from Army surplus
So cool! 
via Twisted Sifter