When Phil Curren of Lake Mary, Florida retired from being a firefighter after 30 years, he didn't stop working. At first he joined his brother in restoring classic cars at his shop, then he started making these super-cool Adirondack-style chairs that look like classic cars!!
Take a look!!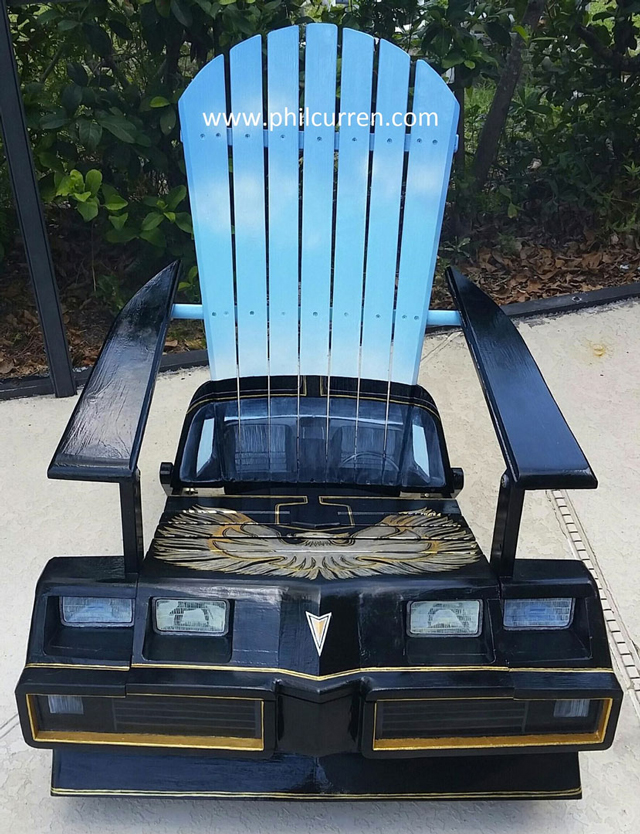 "I'm old school. I care about the product and the craftsmanship. When my clients custom order chairs, it's sometimes about the car, but more often than not, it's the memories associated with that year, make, and model. I love hearing the stories.

Often I'm able to incorporate details from the stories into the art – the personalized license plates, the colors, the locations, or the people. I focus on what is important to you. Sometimes the chairs are gifts and when people receive them, they do notice the customization – the tires, the fuzzy dice, or the research I did to ensure the accuracy of the year, make, and model. Having stripped down and rebuilt cars, both with my brother and on my own, for more than 40 years, I know how important every nut and bolt is."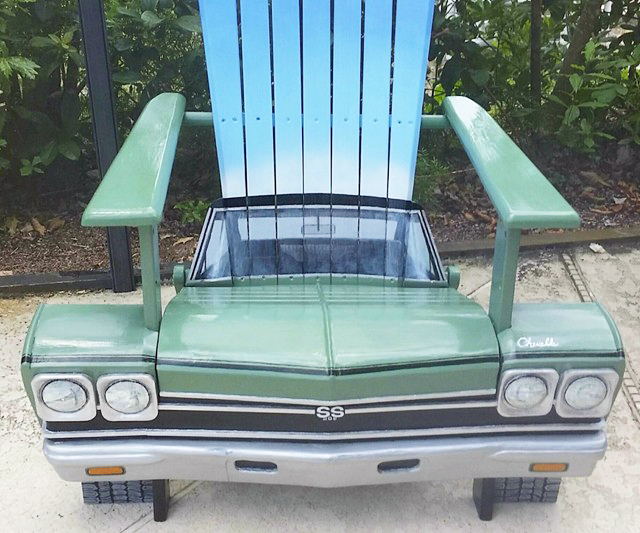 The level of detail on each one is AMAZING! Look!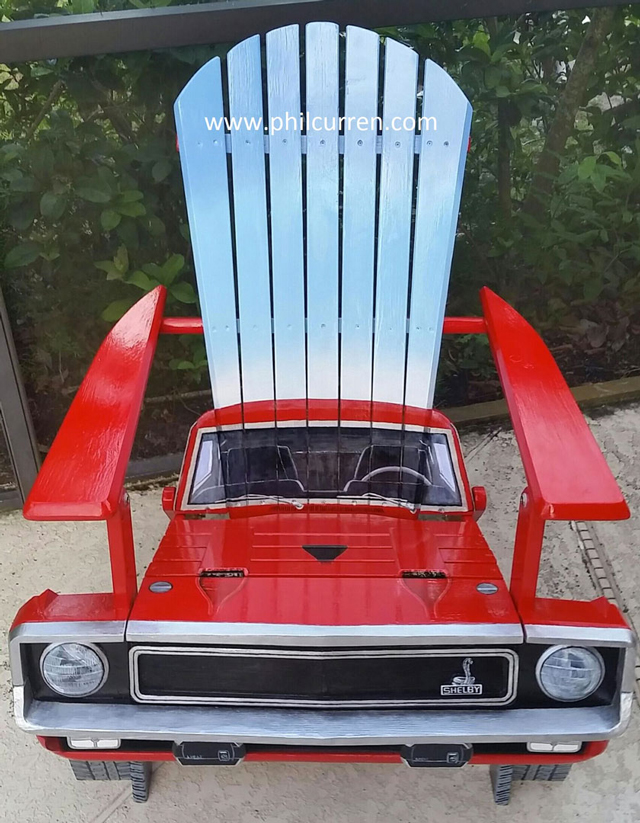 Look at the FUZZY DICE!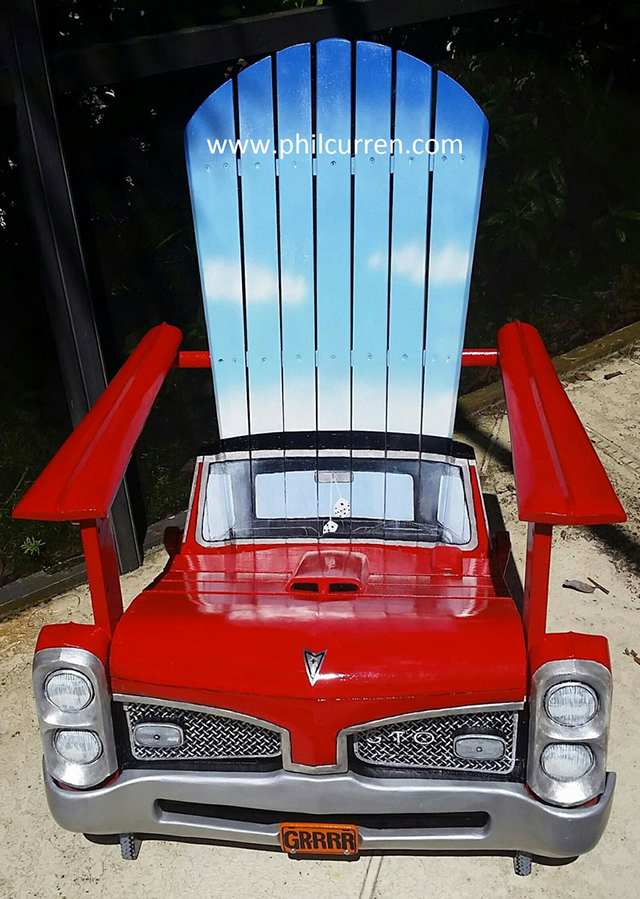 Rolls Royce!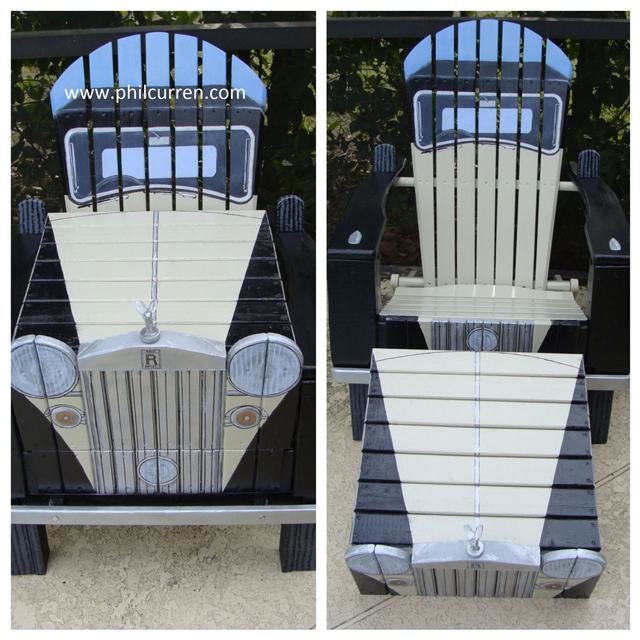 Porsche!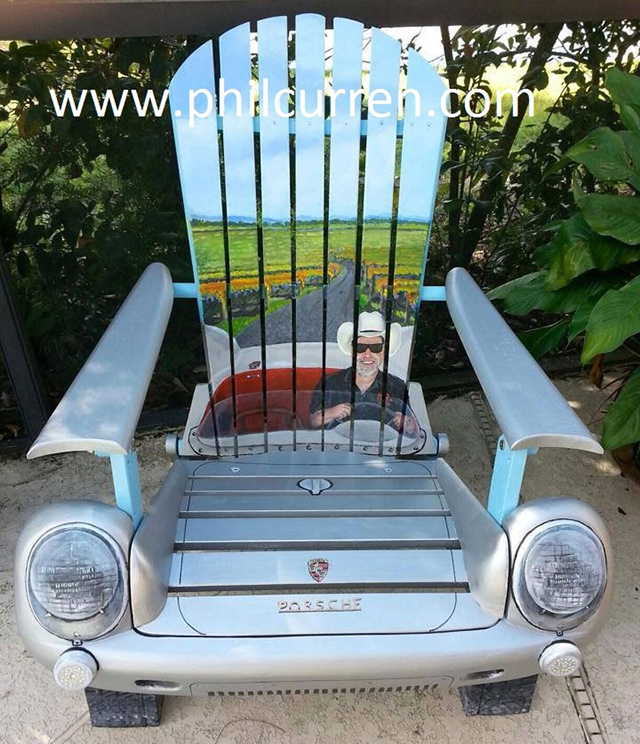 Each chair is a piece of art and takes 4 to 5 weeks to complete. 
That means, if you want one for the holidays, you need to get your order in by October 15th!!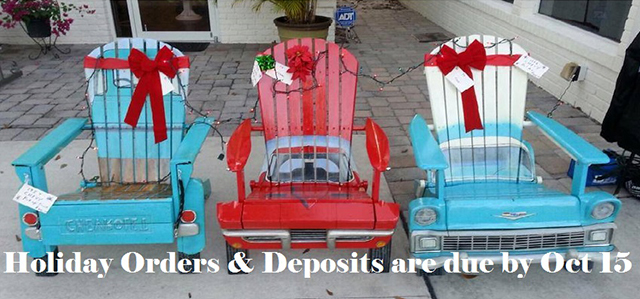 See his entire gallery of classic car chairs here! Vroom Vroom!
via DudeIWantThat