Stop the presses! I've just learned that brunch-flavored Candy Corn exists!! WHY? I DON'T KNOW!
LOOK!!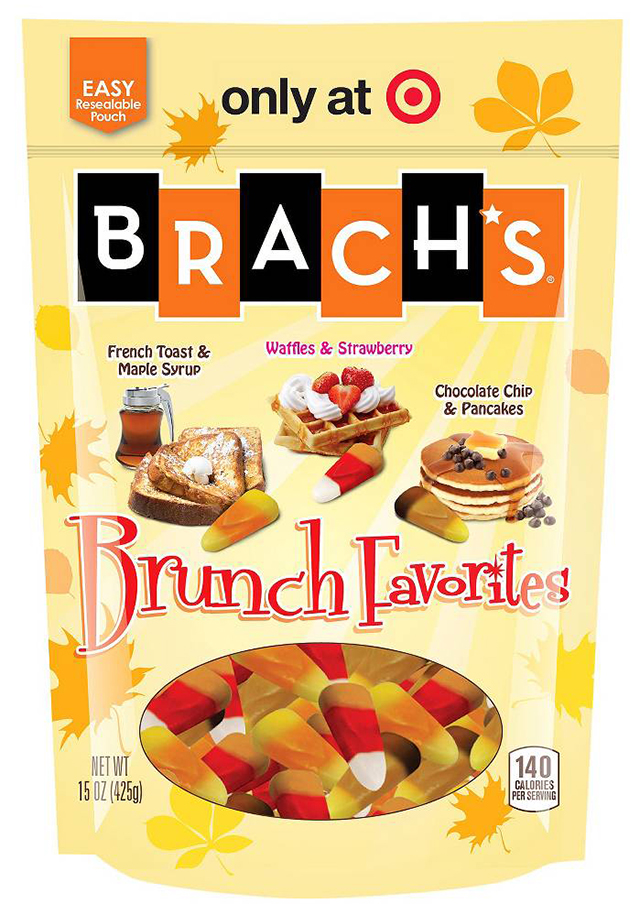 Candy corn was originally created in the 1880s by George Renninger of the Philadelphia, Pennsylvania-based Wunderle Candy Company. The Goelitz Confectionery Company began production at the turn of the century, and called the product "Chicken Feed." 
I bet they never thought their creation would taste like BRUNCH!!
For Fall, Brach's has made "Brunch Favorites Candy Corn." They look like ordinary candy corn but, in each bag, there are three unusual new flavors: French Toast & Maple Syrup, Waffles & Strawberry, and Chocolate Chip & Pancakes! Crazy!!
It's available to buy for $2.79/bag at Target and for quite a bit more on Amazon.
Would YOU try them??!! HAVE you tried them?!
via Foodiggity, PopSugar
p.s. There's also "Sea Salt Chocolate" and "Peanut Butter Cup" candy corn this year too!!