Artist Steph Mantis encases slices of real pepperoni pizza FOREVER in resin!! Each slice is real pizza from her family's pizzeria in Maine!!
She calls her creations, FOREVER PIZZA.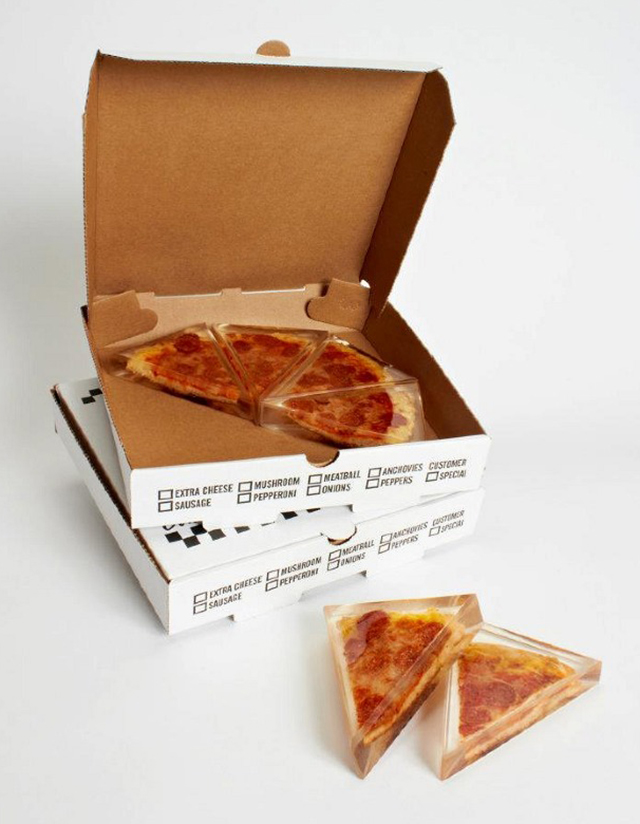 On her site, she answered some of the most frequently asked questions about her art:
Can I open it? And take out the pizza?
-NO.

Can I melt the resin to get to the pizza?
-NO.

Can I eat it later?
-NO.

Why can't I eat the pizza? Or get it out?
-Because it's in resin, as in solid plastic, as in toxic. And it will never come out. Ever.

Is this functional?
-YES. It's really good at sitting on table tops, and being a conversation starter.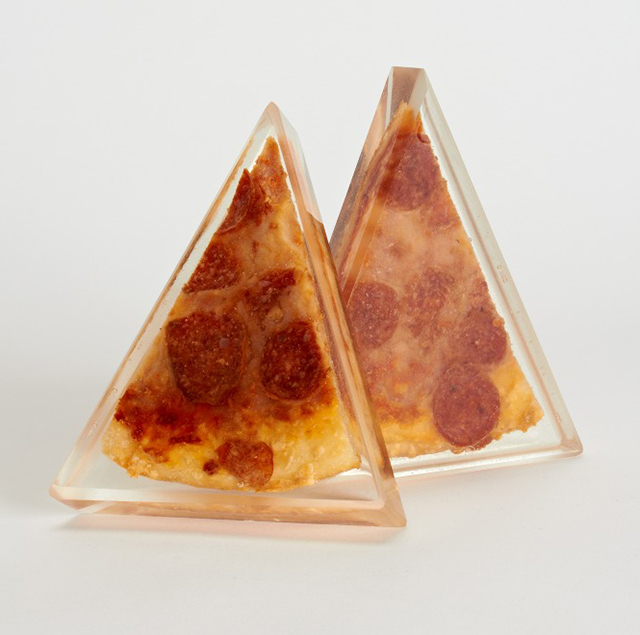 She says her family only sells pies that are personal-sized: 10 inch in diameter. That makes each "resin blocked out slice is 5 inches crust to point."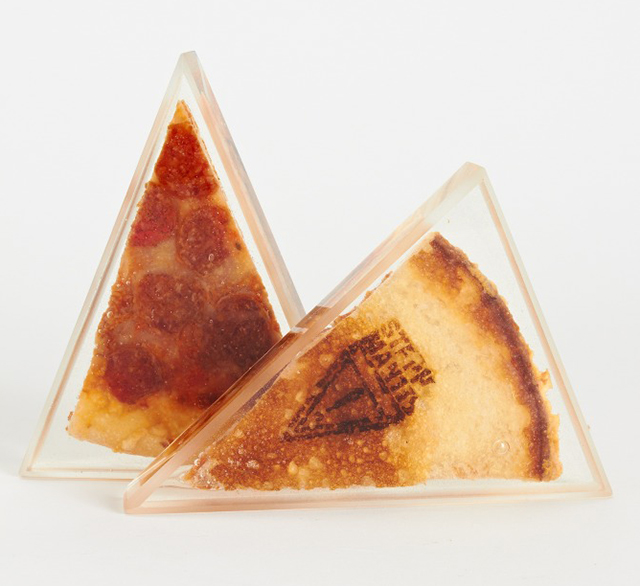 LOOK! She also makes Pizza Ninja Stars!
Where are the giant Pizza Ninja Stars? Can I buy them?
-The Pizza Ninja Stars are currently being housed at the world's first pizza museum, Pizza Brain, in Philadelphia PA. You should go there, for sure. And maybe you can buy them, but let's talk about it.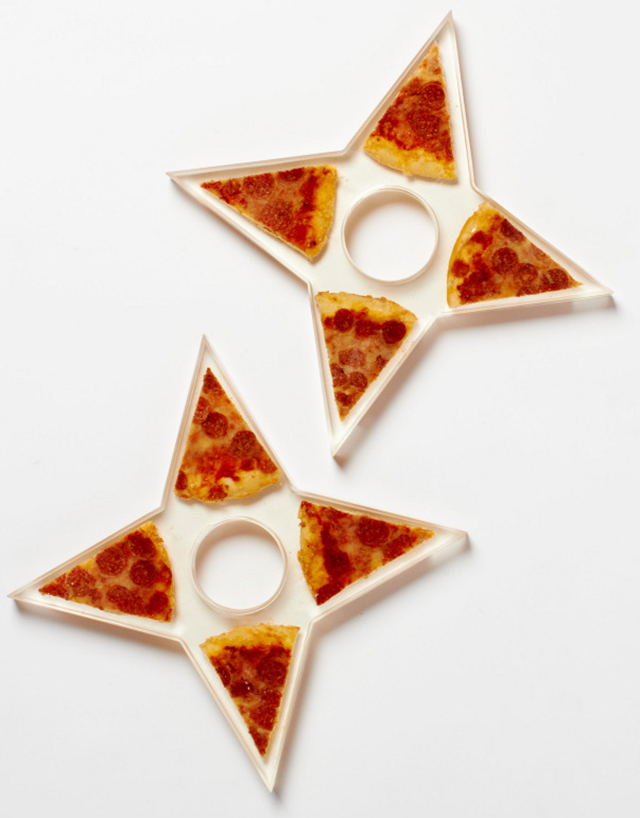 Need some Forever Pizza in your life? This batch is SOLD OUT. Get on the waiting list for the next batch by emailing the artist: pizza@stephmantis.com