PSL (Pumpkin Spice Latte) Alert! Now there's a PSL PIZZA, thanks to John Gara and Christine Byrne of Buzzfeed.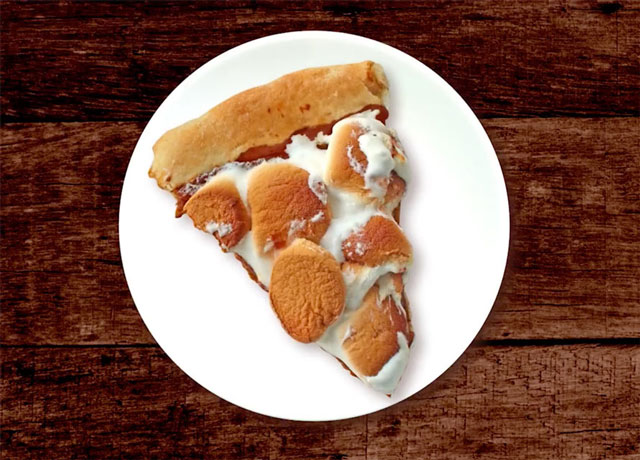 The base is a regular pizza crust, which is a good start for a pizza. 
Then, it gets weird. Instant coffee, marshmallows, canned pumpkin*, and other unusual "pizza" ingredients make up the rest.
Full recipe here. Would YOU try it?
*Did you know that canned pumpkin doesn't actually contain pumpkin?! It's true. Check it. Wait…! Snopes has unveiled the real TRUTH behind this claim.
via Foodiggity