TGIF!! Have you SEEN the crazy-cool facial hair fashion that came out of this year's National Beard and Moustache Championships in Nashville, Tennessee?!
INCREDIBLE! INSPIRED! LOOK!
This is Garey Faulkner of Cincinnati, Ohio. He won first place in the freestyle category for this look!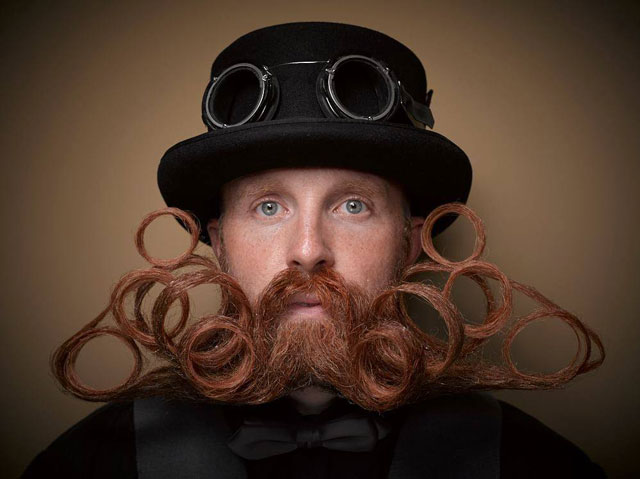 This is Ricardo Ruiz of San Antonio Texas. His Dali-inspired haircut-head art was created by Rob the Original Ferrel: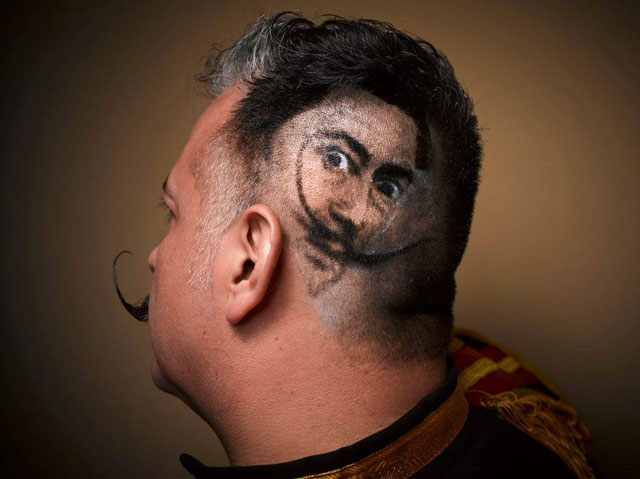 ALL of the entries were GREAT! What fun!
Take a look at more of this year's contestants in this photo album:
Want the world to see your beauteous beard or moustache masterpiece? Start growing and grooming it to perfection NOW. The next competition happens in November 2017 in Los Angeles!
All of these wonderful photos were shot by Greg Anderson Photography, except this one…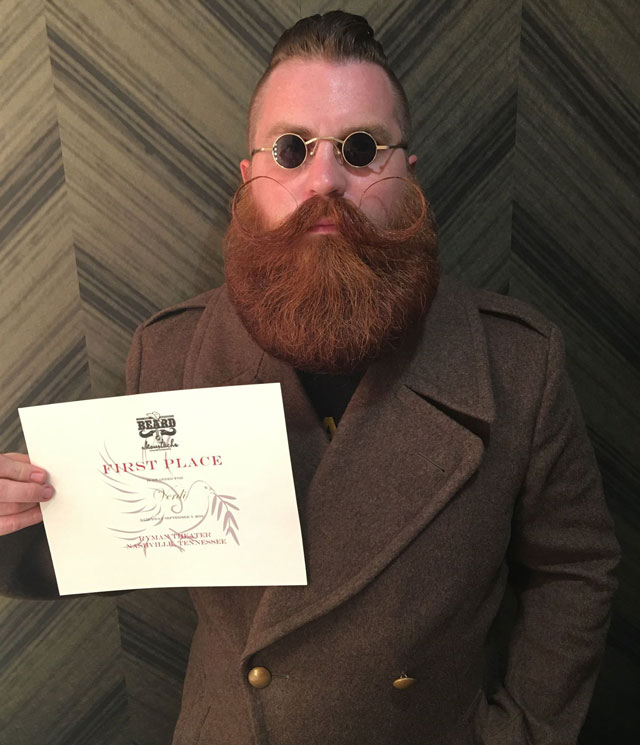 which was found on the Instagram feed for Taylor Welden… the Overall National Champion for 2016!!
Color me impressed, gentlemen!!