Did you know the International Space Station (ISS) is VISIBLE to the human eye?! It is!
LOOK! Here's what the International Space Station looked like (in a 30-second exposure) as it flew over Elkton, Virginia on Saturday, August 1, 2015: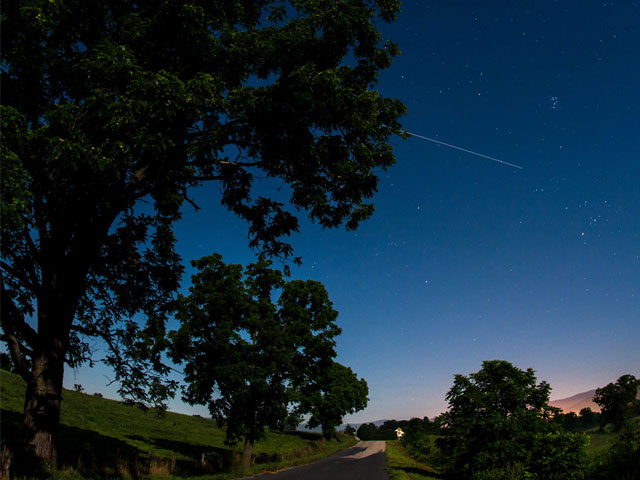 photo by NASA/Bill Ingalls
Did you know you can also find out WHEN the ISS will be visible to YOU? YOU CAN!
Go to SPOT the STATION. When you get there, type in your country, state, and city and you'll find out when it will be visible to YOU! How cool!
Or, try it HERE:
How will you know it's the ISS and not a star or airplane?
The space station looks like an airplane or a very bright star moving across the sky, except it doesn't have flashing lights or change direction. It will also be moving considerably faster than a typical airplane (airplanes generally fly at about 600 miles (965 km) per hour; the space station flies at 17,500 miles (28,000 km) per hour).
If you go HERE, you can set up email or text alerts so you don't miss out!
By the way, this is what Hurricane Matthew looked like from the ISS! Wow!
Follow the ISS on Instagram for more cool shots like this!