Halloween draws closer and closer, which makes it a GREAT weekend to carve your pumpkin!!
Not artistically inclined… don't worry, take some inspiration from redditor LisaShuBop who carved this GIANT pumpkin with a LITTLE TINY face!!
JUST LOOK AT IT!! 
via Mashable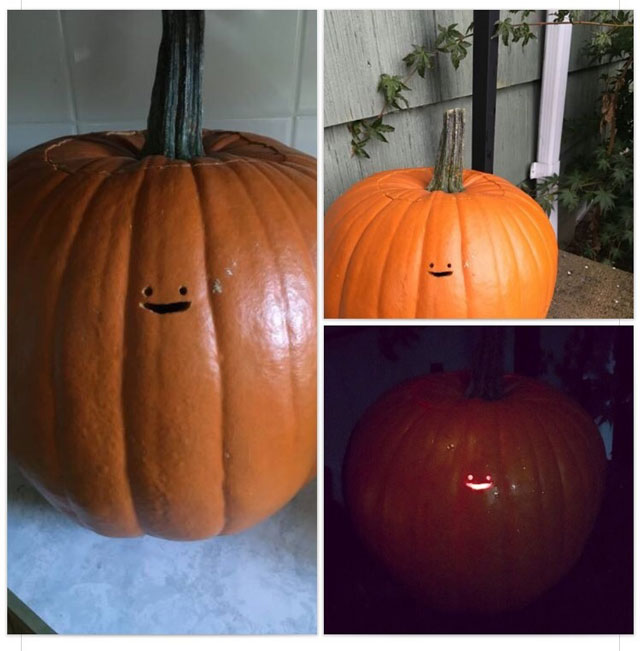 Tiny pumpkin faces…. it'll be all the rage this year!!