Row row row your pumpkin, gently down the stream…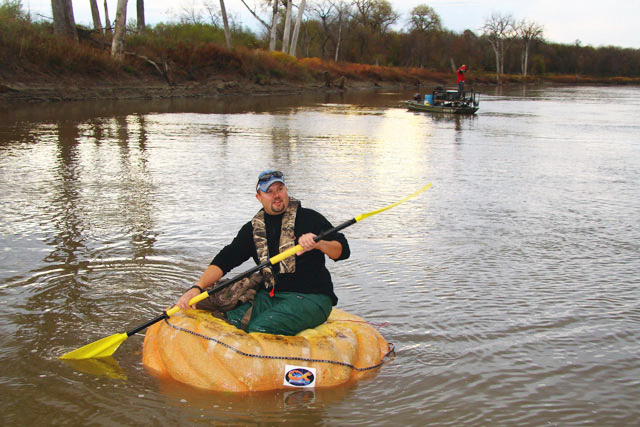 This is Rick Swenson of Fergus Falls, Minnesota and he's just set the (unofficial) World Record for Longest Distance Paddled in a PUMPKIN!!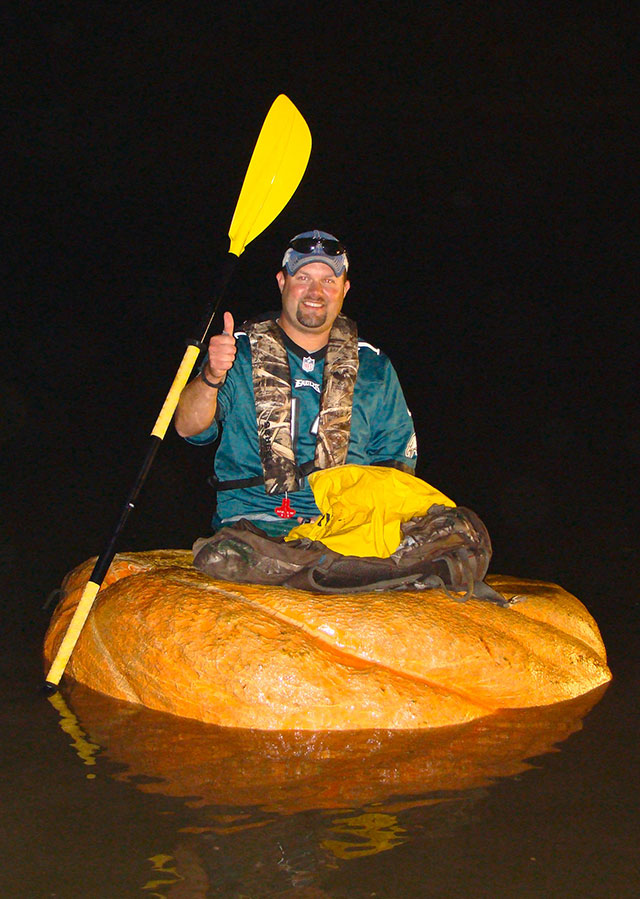 He paddled 25.6 miles along the Red River in this GIANT carved-out pumpkin that he's been growing for SIX YEARS!! It weighs about 1,086 pounds!! 
It took him almost 14 HOURS to get from Grand Forks, North Dakota to Oslo, Minnesota!!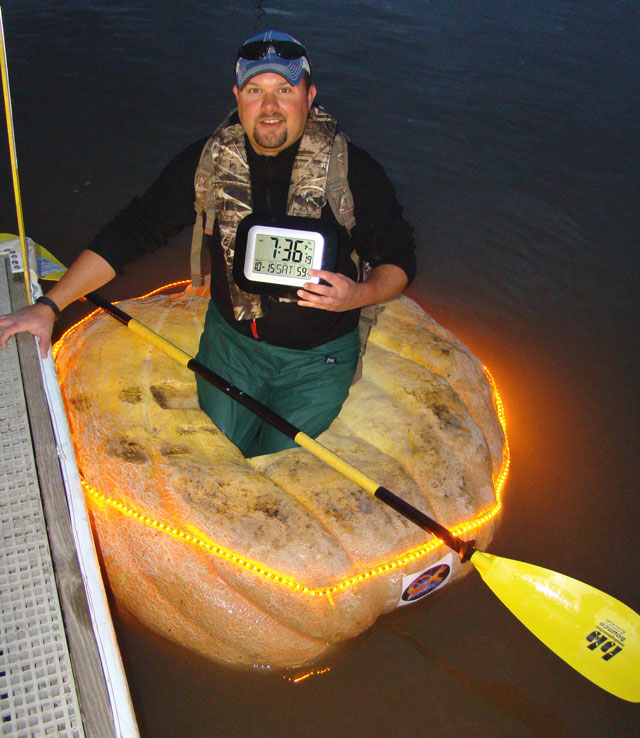 He's waiting to hear from Guinness Book of World Records to see if it will be an OFFICIAL record!!
Way to go, Rick!
images by Brad Dokken