Thanksgiving is a WEEK away! Who's ready for turkey and stuffing?
How about a turkey and stuffing CANDLE?!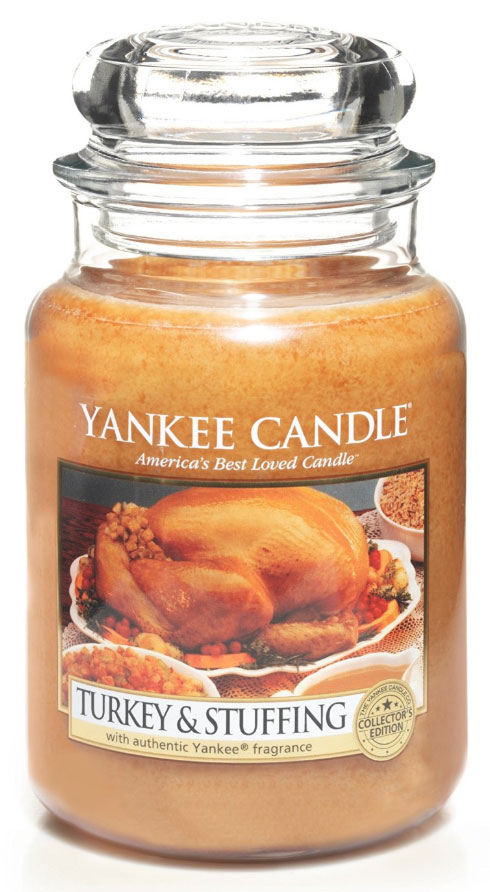 Yes, this is a REAL THING.
Its description reads, "A mouth-watering holiday tradition . . . plump, butter-basted turkey and savory stuffing filled with celery, carrots, and herbs."
I can't make this stuff up.
The turkey and stuffing scented candle is available online for $26.95.