I love a parade! 
Well, Thanksgiving is nearly upon us and that means it's time for the 90th annual Macy's Thanksgiving Day Parade in New York City!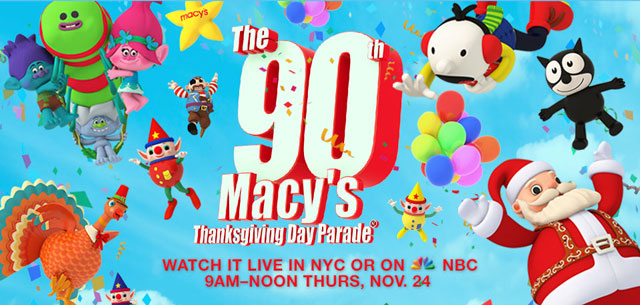 This footage of the 1939 Macy's parade was found on an 8mm reel in a junk shop in western Massachusetts by Tom Pappalardo of Standard Design. He held onto the "mystery reel" for a decade before deciding to watch it! When he finally viewed it, he discovered the rare COLOR footage of the parade featuring a Pinocchio with a GIANT INFLATED NOSE…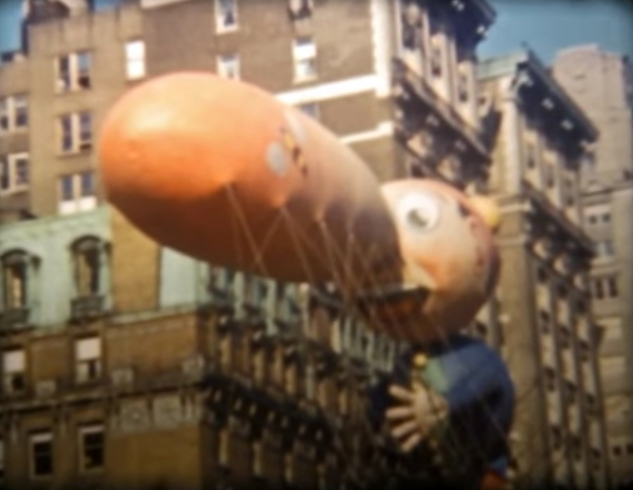 The Tin Man from The Wizard of Oz…WHICH PREMIERED THAT YEAR!!
AND MORE!
WATCH:
This is interesting: From 1962 to 1971, Lorne Green and Betty White hosted the parade!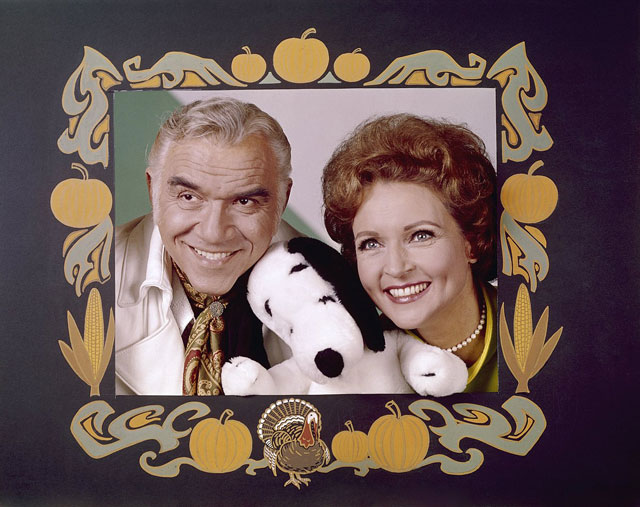 This 1960s newsreel about the parade features The Munsters!! In their HOT ROD, the MUNSTER KOACH!!
WATCH: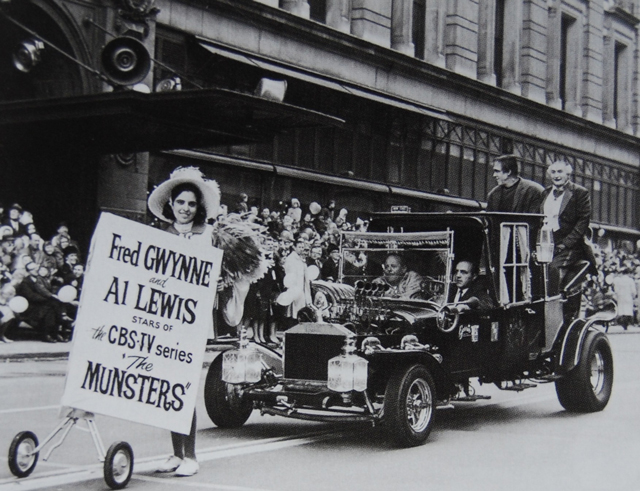 image via Car Lust
Did you know?
In 1963, President John F. Kennedy was assassinated just FOUR days before the parade and it was nearly cancelled. According to Macy's though, the Kennedy family called them and asked for the parade to go on, because "the children need it."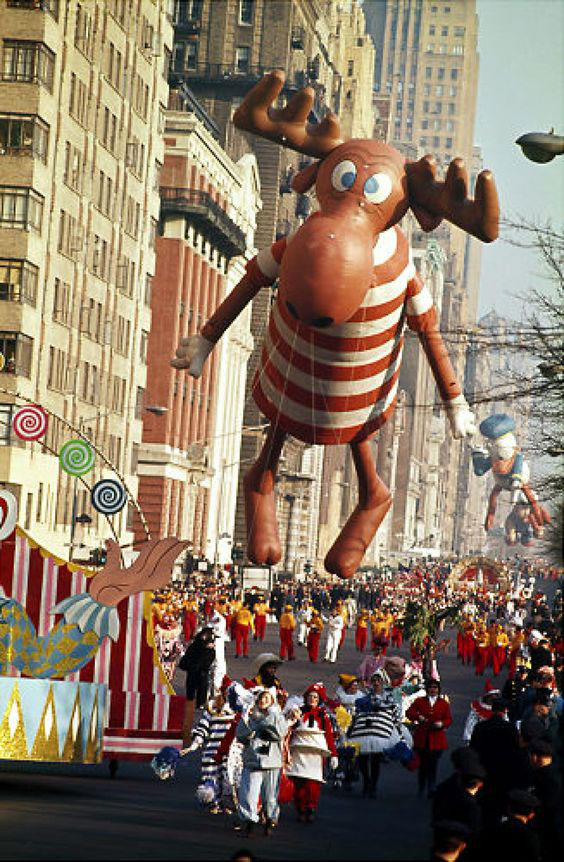 Bullwinkle, 1963 (image via NY Daily News)
Snoopy has been a part of the Thanksgiving Day parade since 1968! Look at Snoopy through some of the other years HERE.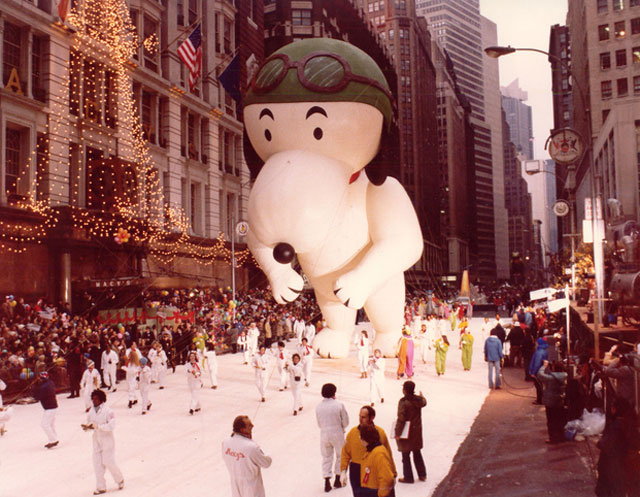 The Bugaloos showed up in their green dune buggy in 1973!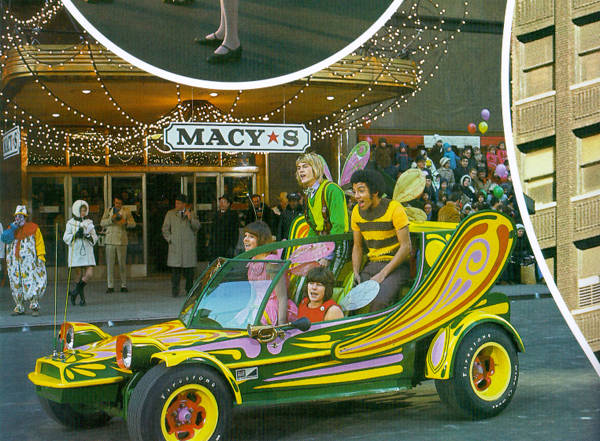 image via The Bugaloos
In 1978, daredevil Evil Knievel appeared in the parade on a giant white motorcycle!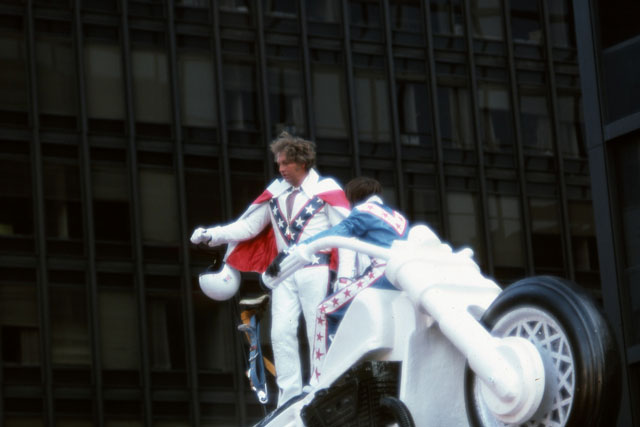 photo by Gerry McGee
Remember in 2008, when Rick Astley RICKROLLED the parade?!
LASTLY…here's a SUPER-SECRET SNEAK PEEK of the 2016 parade…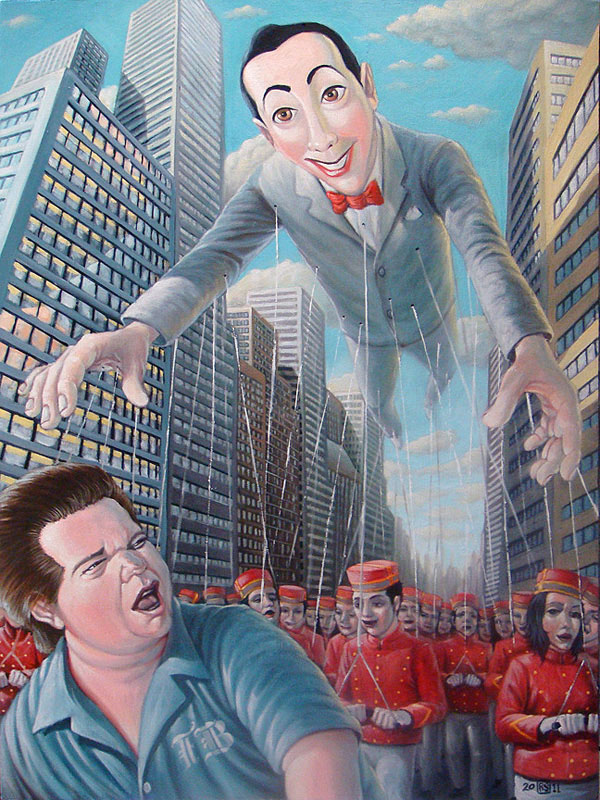 Just kidding, this is a painting by Ryan Sanchez!
Watch this year's parade on NBC from 9 AM to Noon (EST) on Thanksgiving Day!