Think you've got a talented furbaby in the family? Here's your chance to find out! The Petspressions pet painting kit allows small animals to express themselves…
Dogs express themselves through barking. Cats express themselves by spraying. What if your pet could transform its fears and desires into sellable art? Say hello to Petspressions, the first craft kit that gives the power of art to the least pretentious people on Earth: Animals!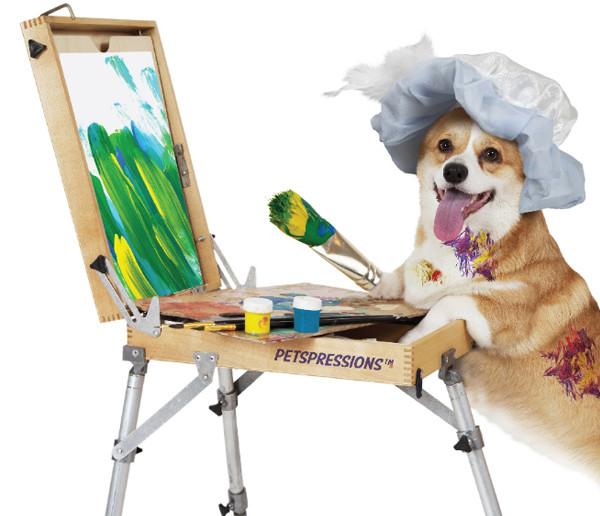 LOOK: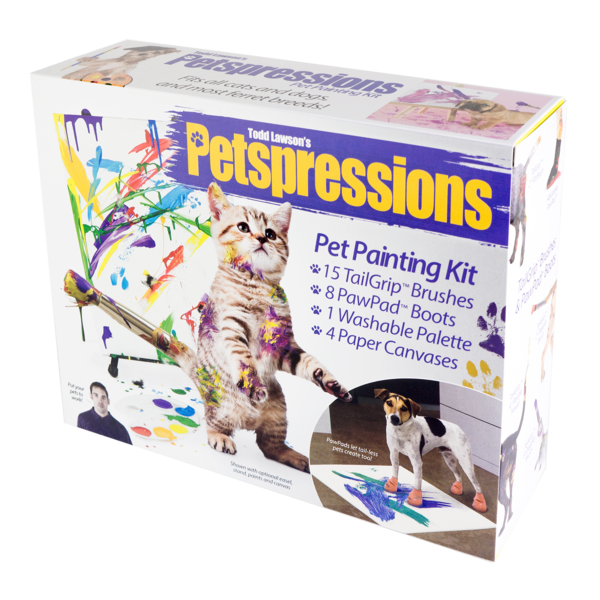 "Your pets can make you rich."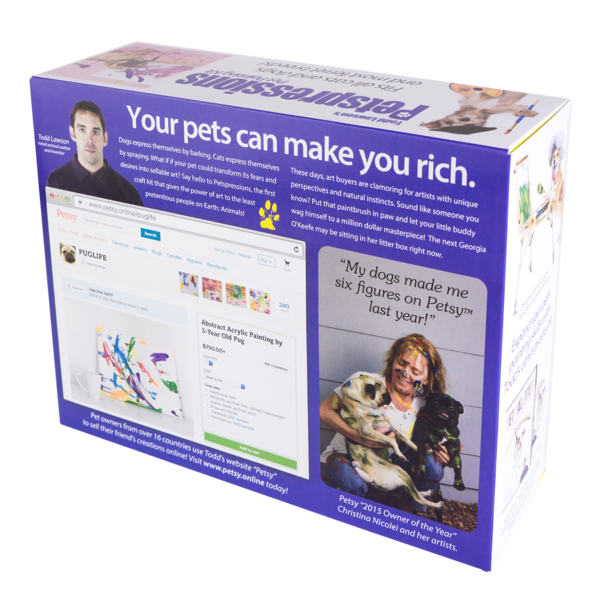 TailGrip paint brushes and adjustable PawPads!!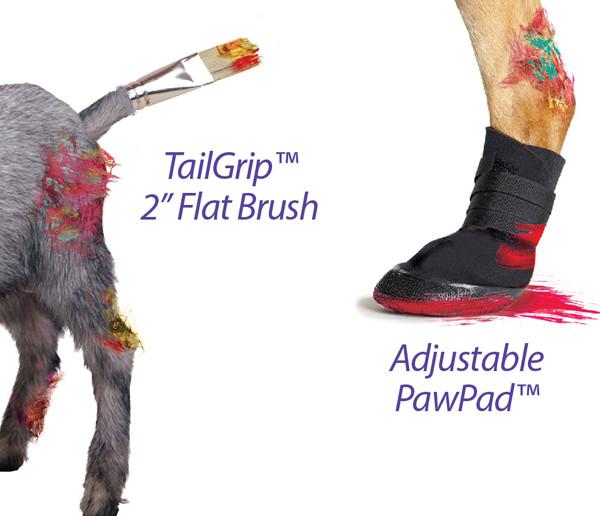 Pugs love it!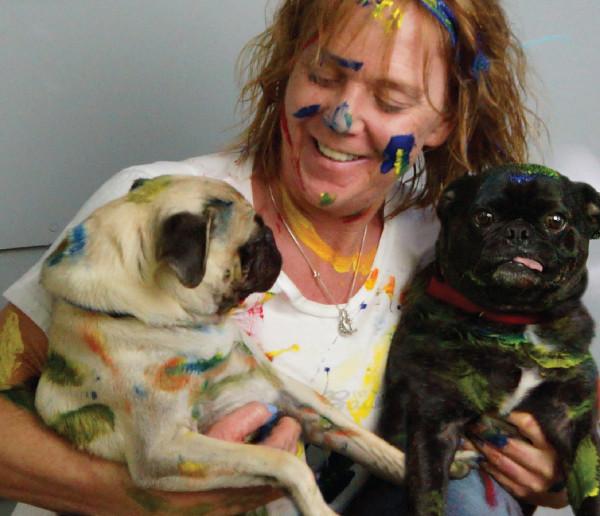 Petspressions is available for $7.99 online!