LOOK at THIS! There's an UPSIDE-DOWN Christmas tree hanging from the ceiling at Tate Britain in London! It has gilded roots!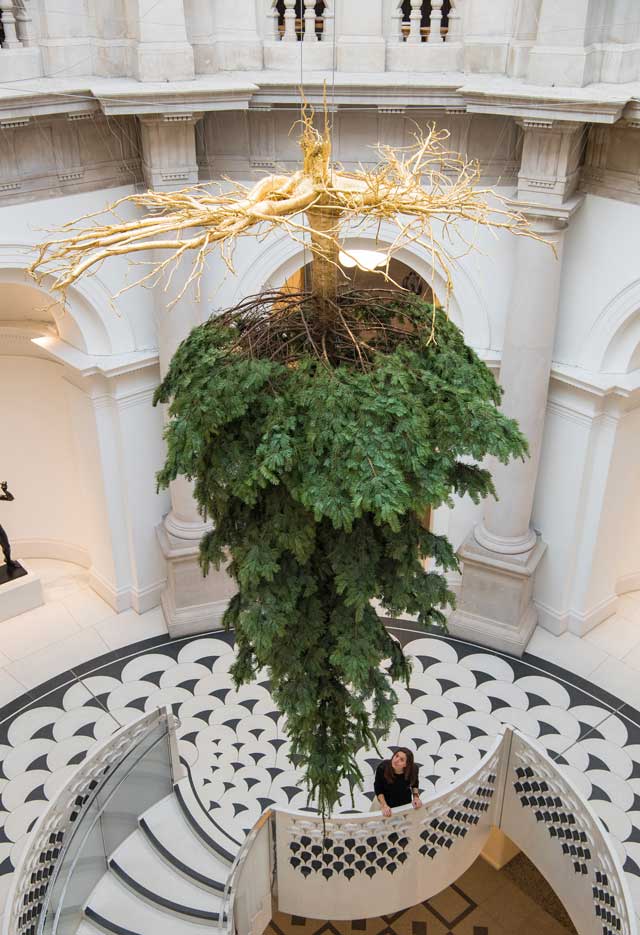 Iranian artist Shirazeh Houshiary created this upended ornament-free tree specifically for the Tate, reimagining a nearly-identical one she made for the art gallery in 1993.
It's designed to be viewed from three different floors.
The artist said, "I would like us to contemplate that the pine tree is one of the oldest species and recognise the roots are the source of its continued stability, nourishment and longevity.  As the roots remain hidden, it is best to seek what is hidden rather than what is apparent. As a Buddhist monk wrote, 'An old pine tree preaches wisdom.'"
Want an upside-down Christmas tree for yourself? They're definitely a THING! Get one here!
Where will Santa leave the gifts though?!