At sundown today, the Jewish eight-day "Festival of Lights," Hanukkah, begins. Tonight the first candle of the menorah will be lit. By the eighth day, all the candles will be lit.
LOOK at these cool menorahs!!
Hello Kitty!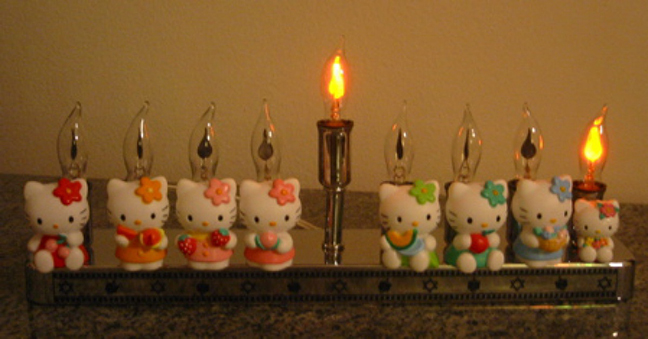 Pez!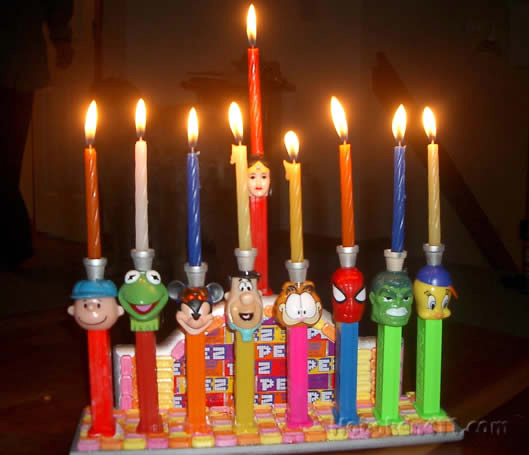 Building blocks!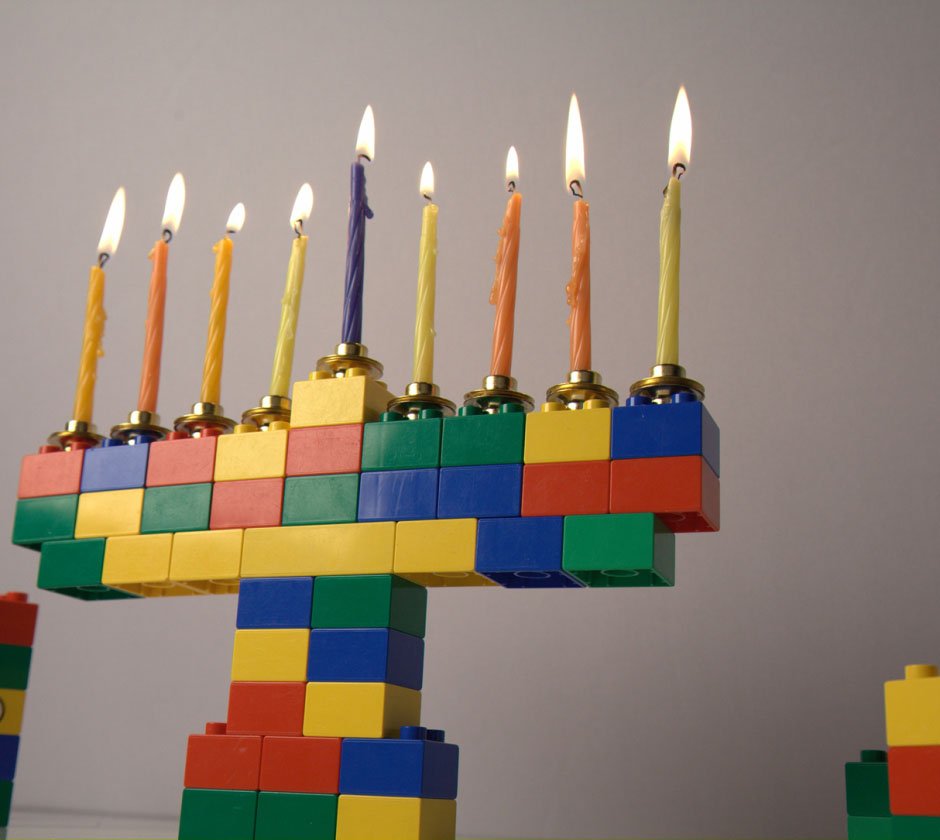 Pink Cadillac!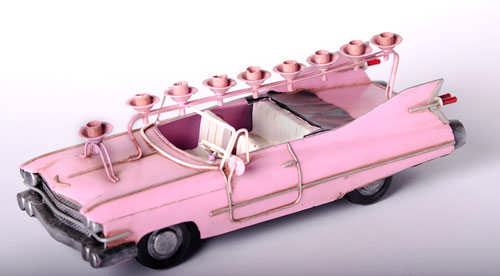 Tiki torches!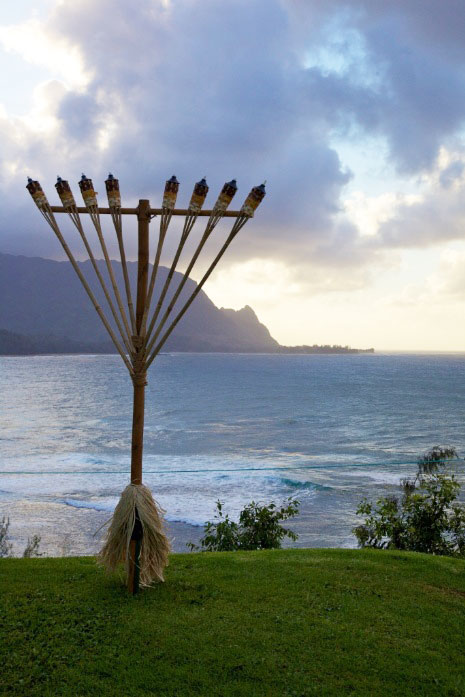 image via Gani
Dreidel is a traditional Hanukkah game! You use a four-sided top to play!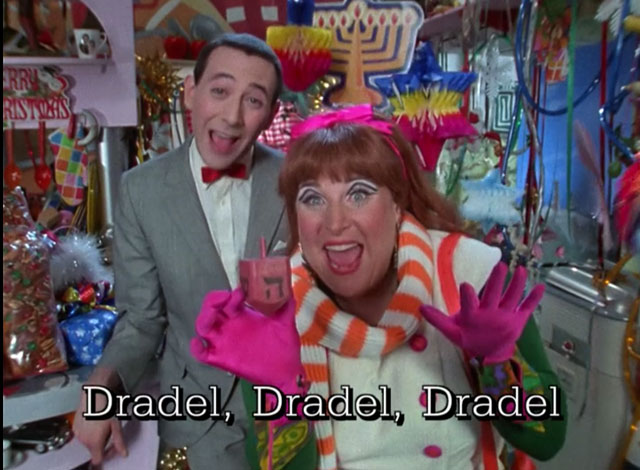 Here's how you play:
Listen to this rock n' roll version of the Dreidel song by Meshugga Beach Party! 
Happy first night of Hanukkah! חֲנֻכָּה!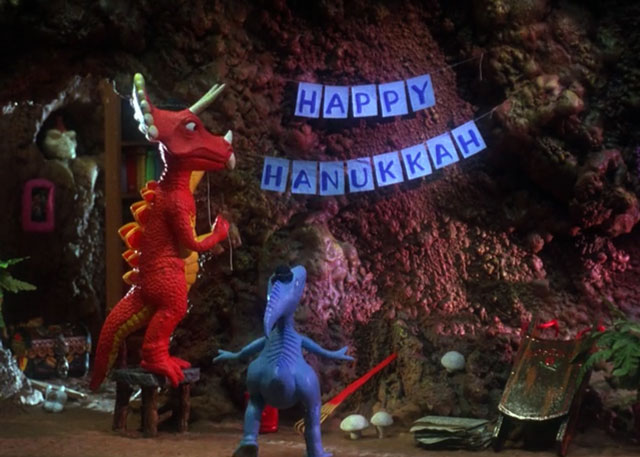 Enjoy your latkes (potato pancakes) and sufganiyahs (jelly-filled donuts)! Yum!