Did you get some good gifts this year? (I hope so!)
Well, today is a great day to express your thanks for those gifts… in fact, it's officially THANK YOU NOTE DAY!!
Here's some tips on how to write a GREAT thank you note:
Step 1: Always hand-write a thank-you note…

Step 2: Address the thank-you note with care…

The First Sentence

Say "Thank you for…" and state the gift or opportunity you've been given…

The Second Piece

Explain how much you appreciate the gift or opportunity. Tell them why you like it – or how you plan to use it…

The Third Piece

Use the thank-you note as a way to continue the connection you have with that person…

The Signature

No matter what you do, make sure to end your note in a pleasant and friendly manner. I almost always sign my notes "Thanks again!" and scribble my signature underneath…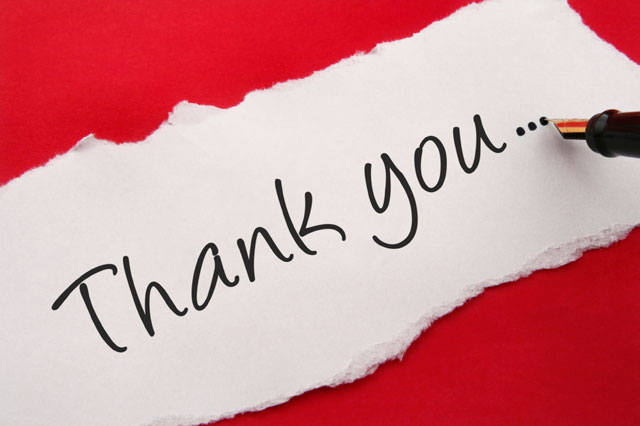 Good luck! And, thank you for being a fan of mine! I really appreciate it!!
p.s. It's also Candy Cane Day!!
p.s.s. It's also Boxing Day!