Sam Barsky of Baltimore, Maryland learned to knit nearly 18 years ago. He started knitting without a pattern just 17 months after picking up his first needles. Since then, he has knit close to 100 sweaters in this freehand method!  Even more remarkable, he knits all kinds of places on his sweaters and then VISITS that place to get his picture taken!! 
Sometimes the place he knits, and then visits, is well-known like the Golden Gate Bridge in California or Stonehenge in England, but sometimes it's simply a local lake or the zoo. 
LOOK for yourself at some of the many awesome pictorial sweaters of Sam Barsky: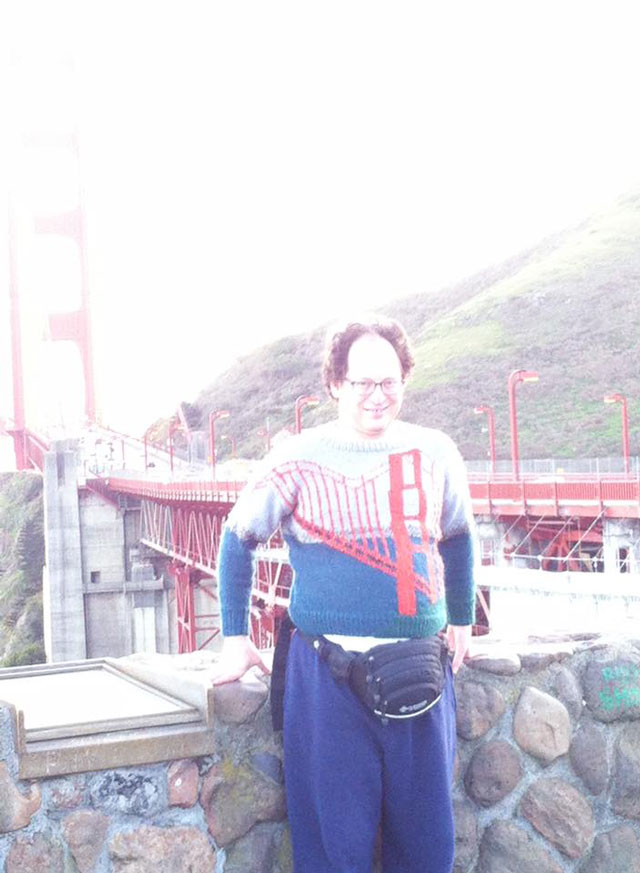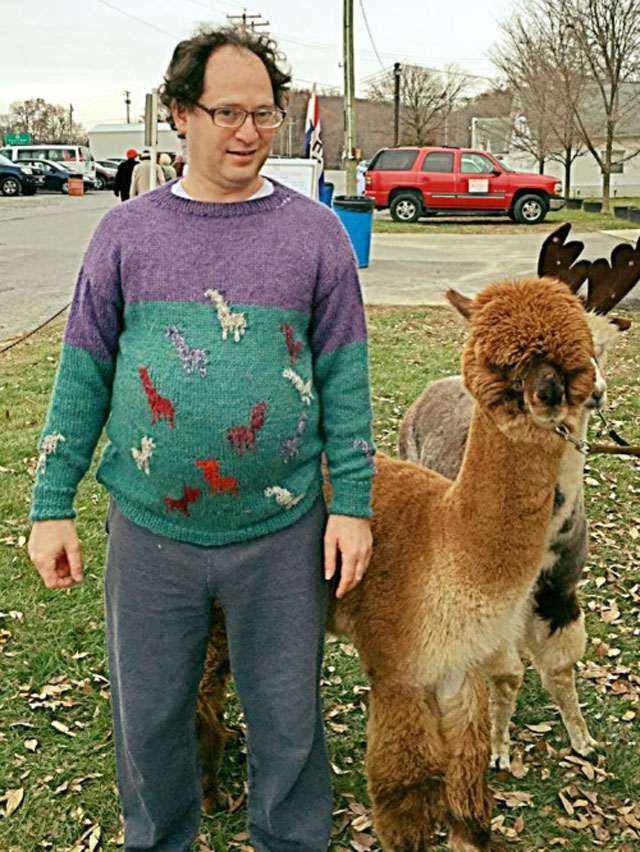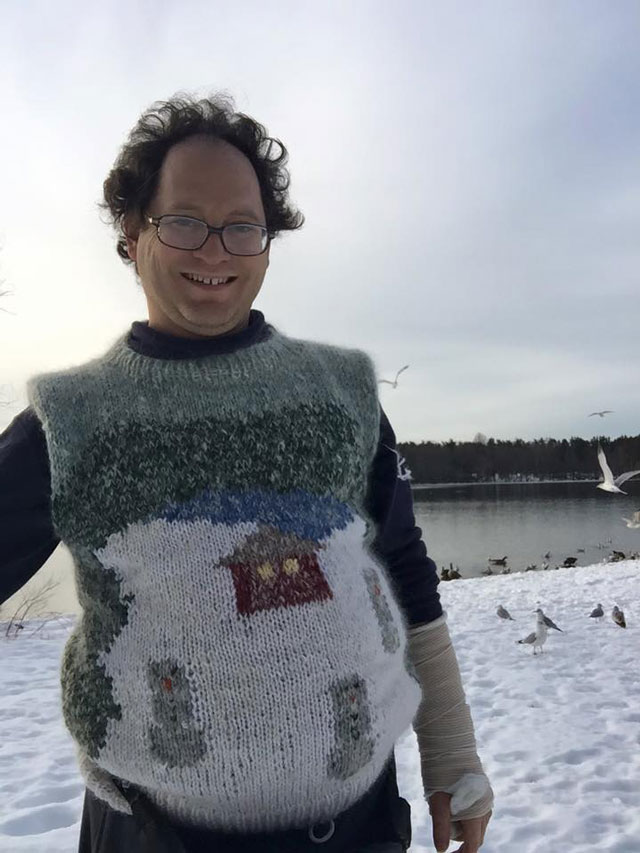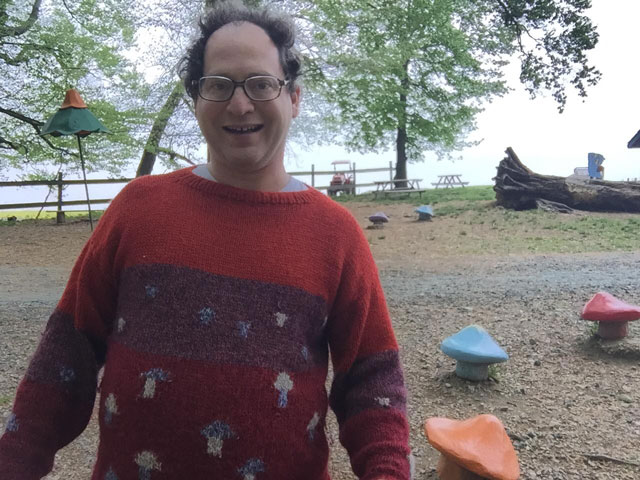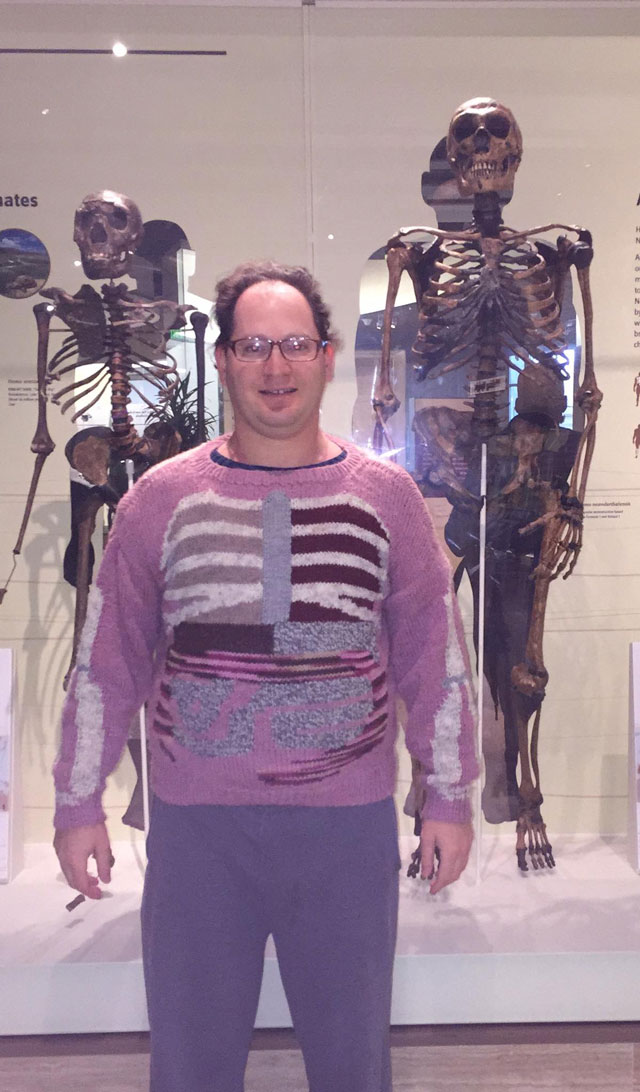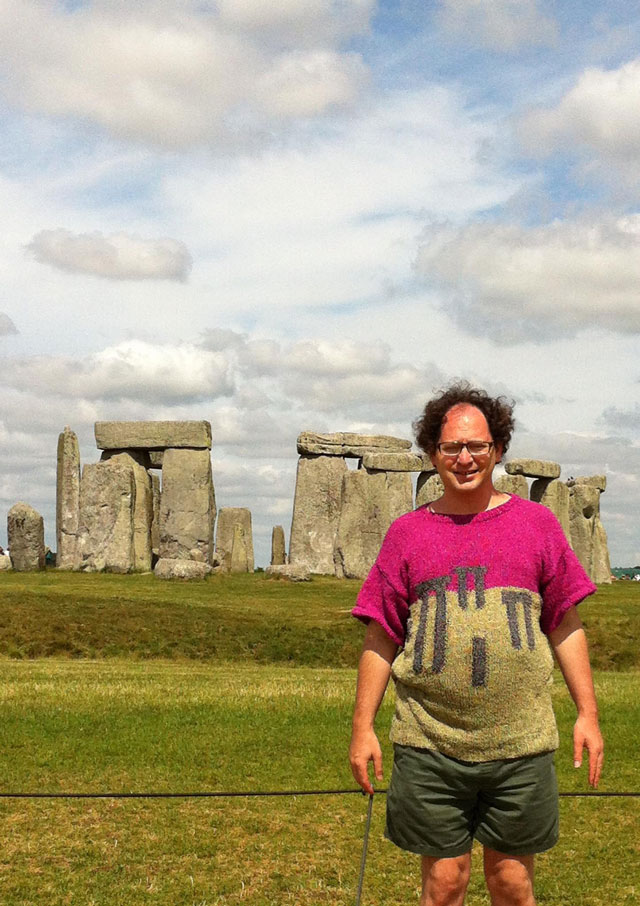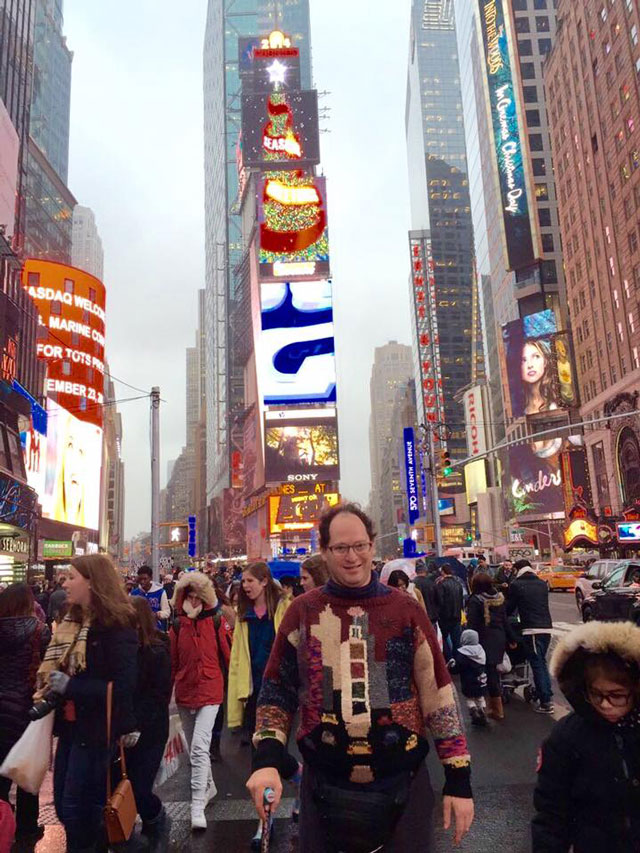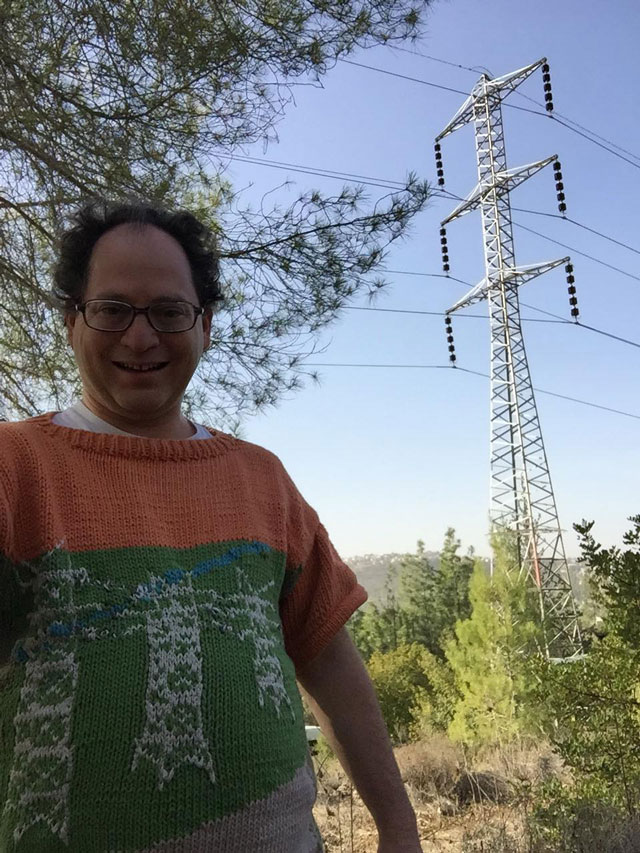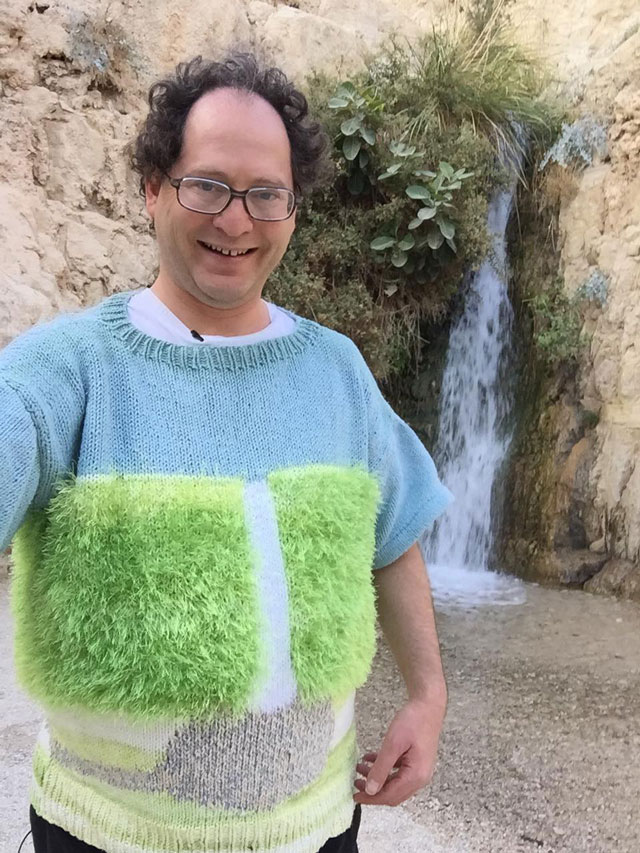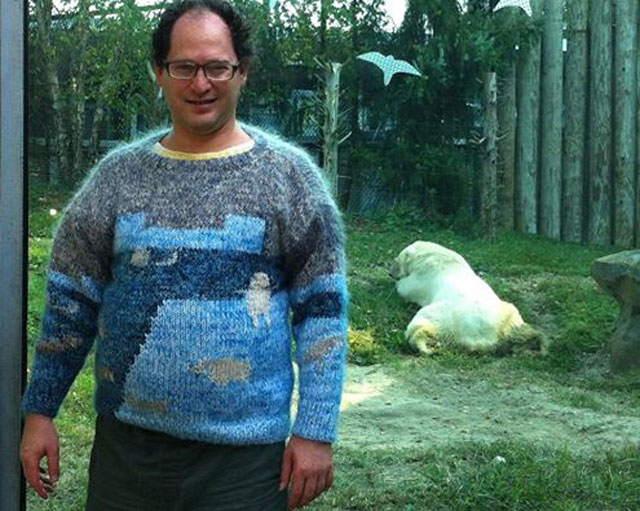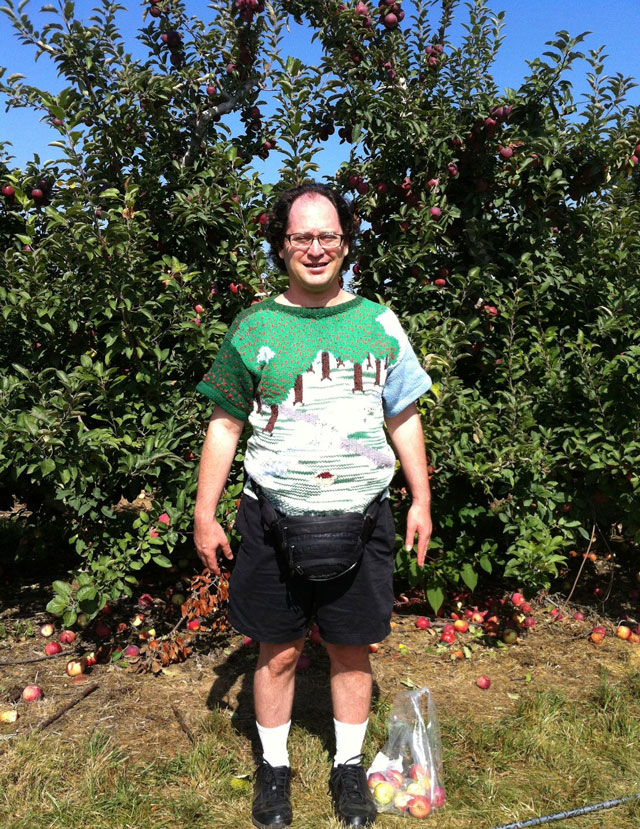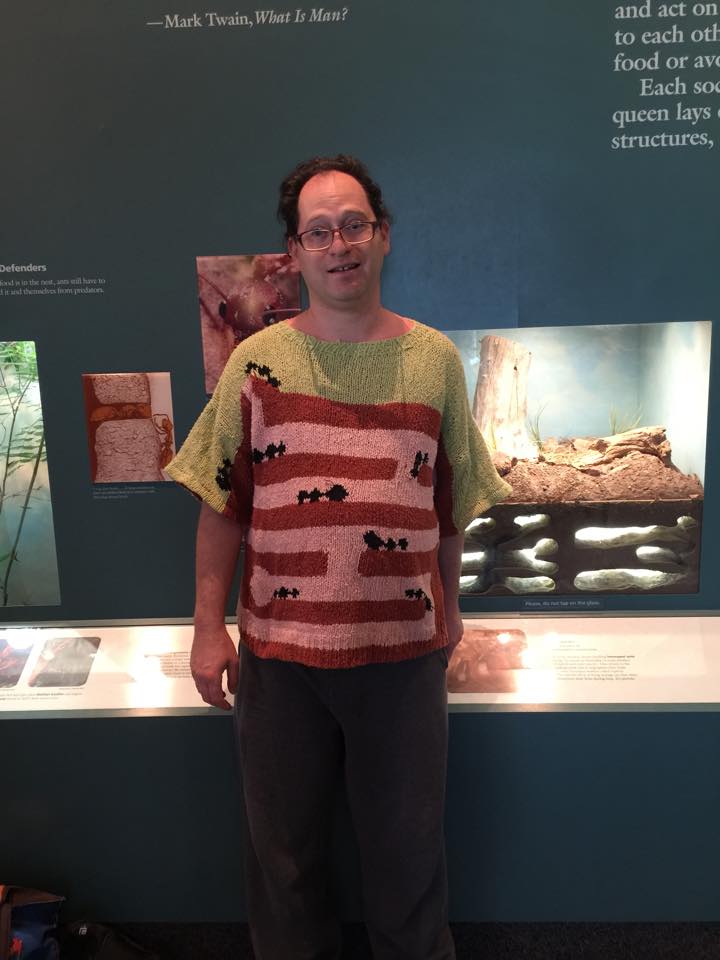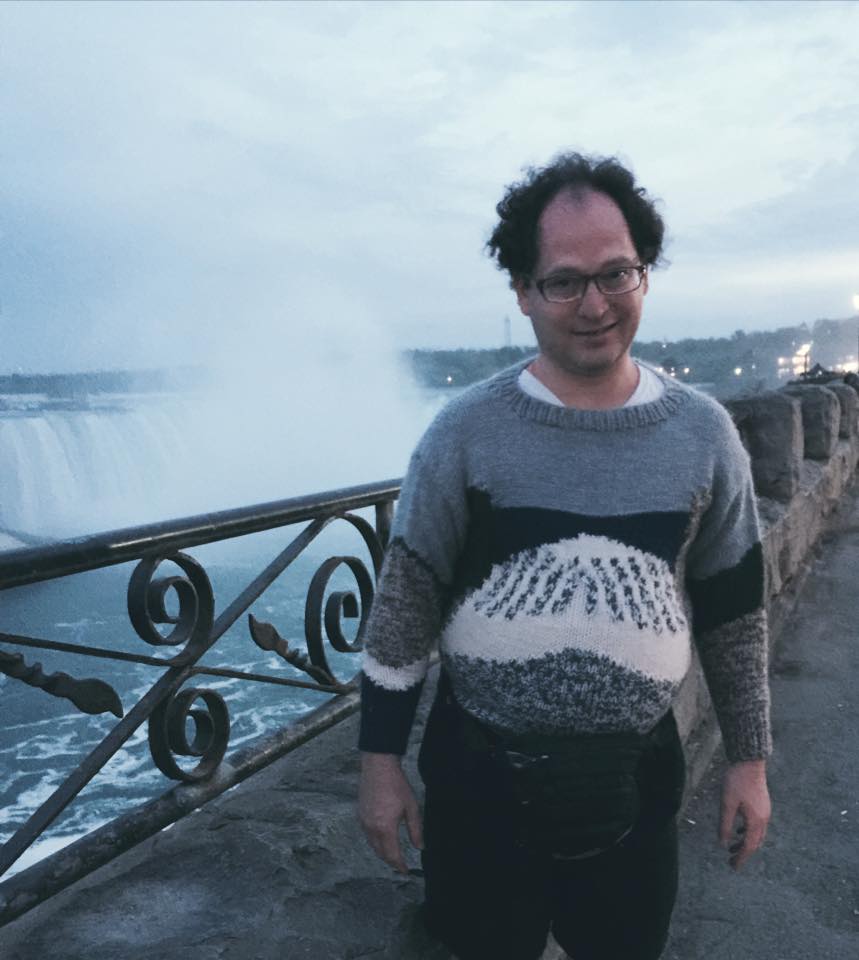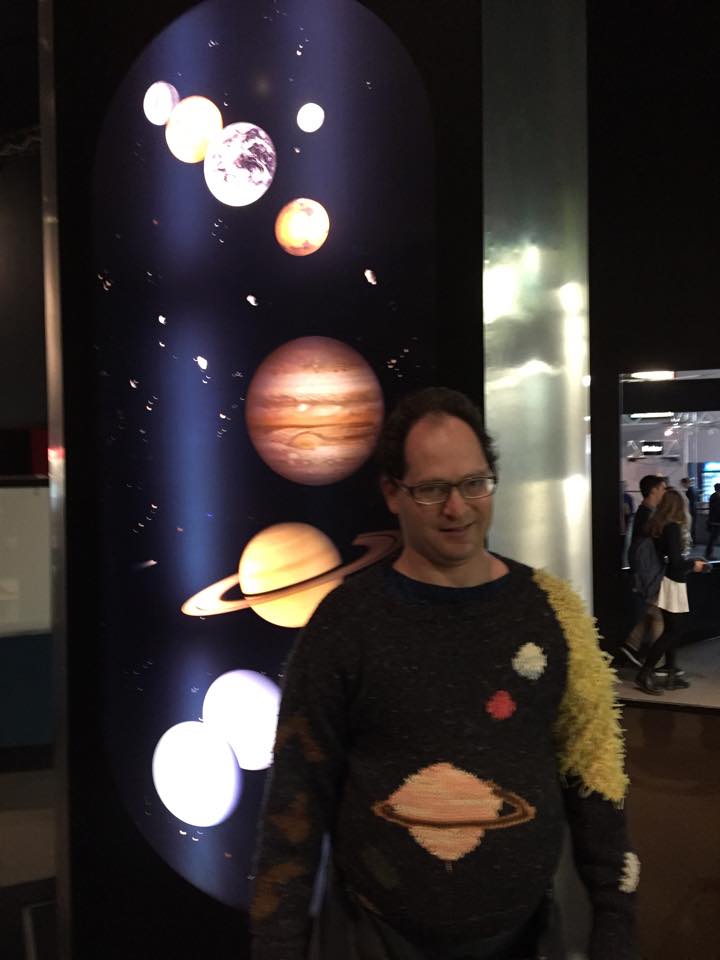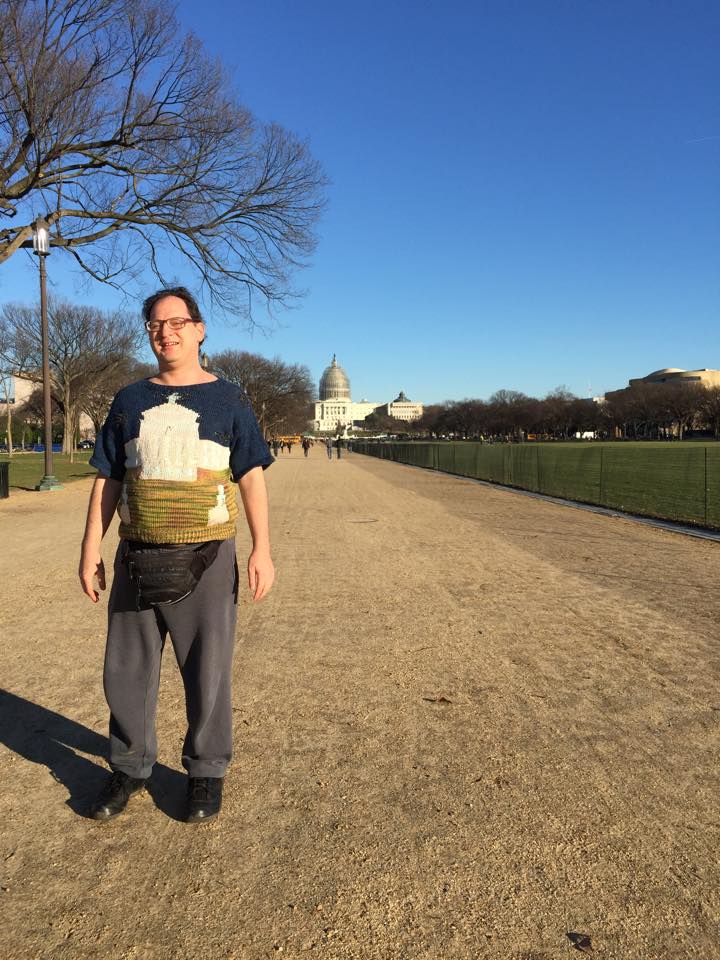 via Dangerous Minds, Imgur
Aren't these fantastic?! It's like he's crafting his own sweater-y postcard! He says, "I wish I could recreate every place I've been to in yarn. Anything that catches my eye is a potential sweater."
Check out more of his sweaters on his Facebook page. He just keeps on knitting and knitting and knitting and knitting…!!