Watch this ad that ran on TV in 1989! It was for my rad kids' clothing line at JCPenney!
Here's what the shopping bag looked like if you took home pieces from the store at that time!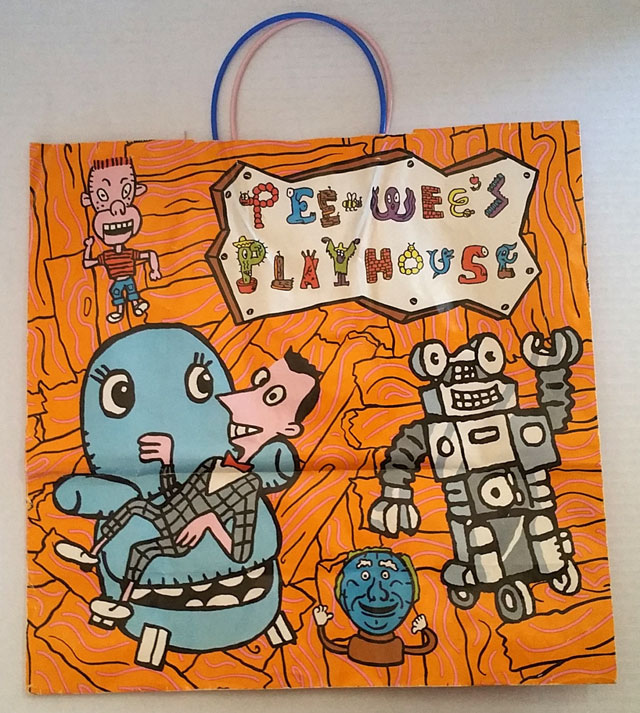 Were YOU one of the lucky kids who wore my cool clothes from JCPenney in the late 1980s? Do you still have any of them?
Don't forget: you can get Pee-wee's Big Holiday tees NOW!