Handcrafted by New York City's Industry Kitchen, this unusual pizza is topped with fancy ingredients like caviar, French truffles, foie gras, Stilton cheese from England, and edible flowers. Its dough is made with BLACK SQUID INK (!).  
Most notably though, this pizza  has been given the Midas touch by topping it with edible 24K GOLD leaves and flakes!! I'm not kidding! LOOK!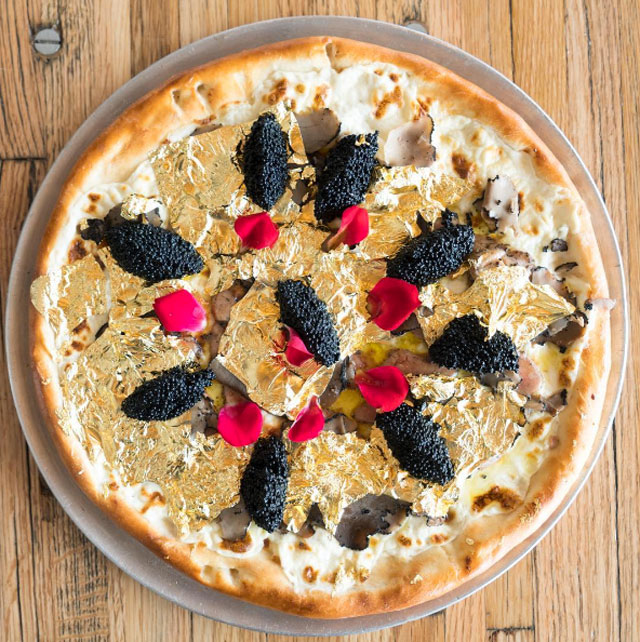 Why did they make it? I don't know!
But, here's a closer look: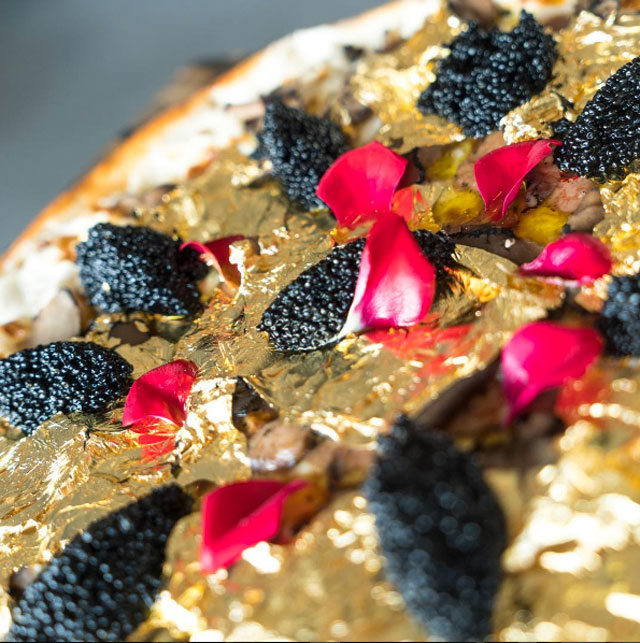 The cost for this gilded pizza?
A MERE TWO THOUSAND DOLLARS!! 
WATCH this:
It's called the "24K" and, if you want it, you need to order it 48 hours in advance! 

If $$ were not an issue, would you eat a piece of this ridiculously decadent GOLD PIZZA??