If you love pizza so much, why don't you marry it?!
Well, this lady DID!
According to her friend Marcy, the photographer of these wedding shots, the bride Christine jokingly posted on Facebook, "Wearing grandma's wedding dress lmaoooo. I'm getting married but it's to pizza. Sorry boys, I'm a taken woman!" Next thing she knew, she was putting a bow tie on a slice of pepperoni pizza and getting faux hitched.
via Incredible Things and Bored Panda, photos by Fearless + Free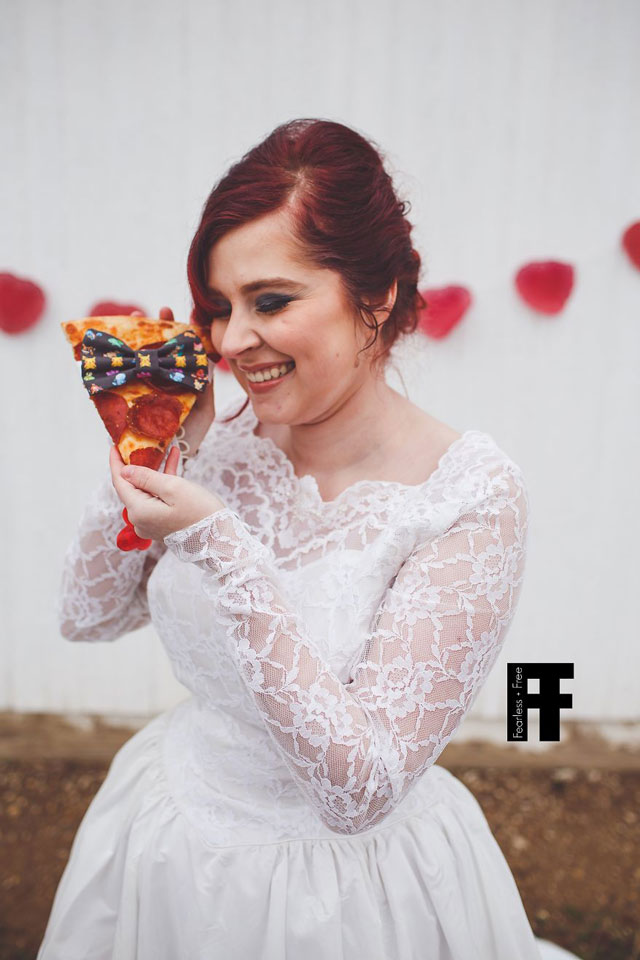 The groom donned a Pokemon bow tie.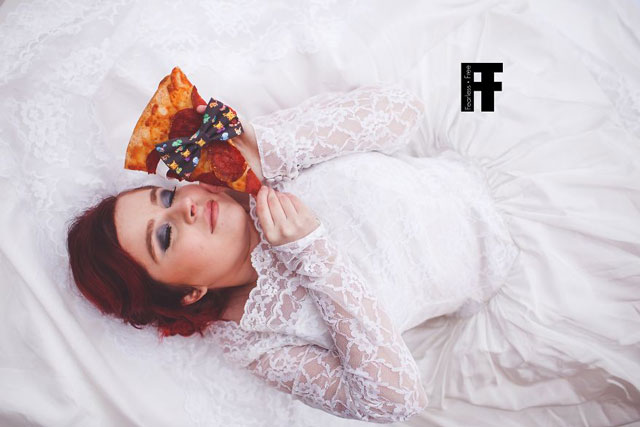 You may kiss…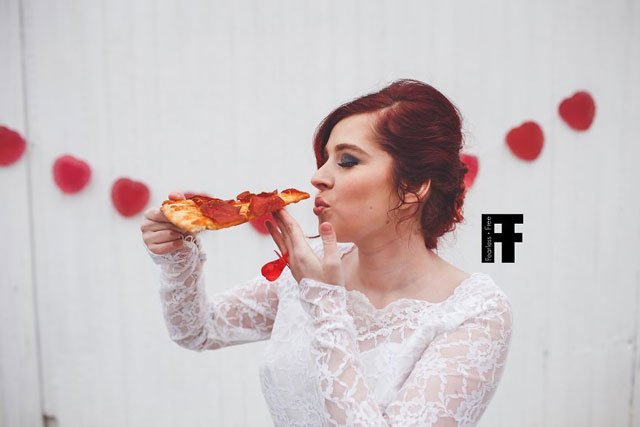 Congrats to the lucky couple! See what happened next HERE.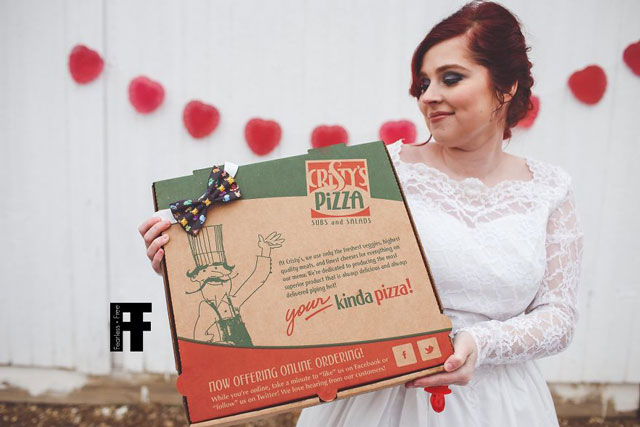 Marrying pizza is pretty cool and all, but I once married FRUIT SALAD!!